How do you see fork and token fiber period?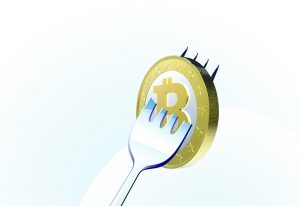 Forking:
Nearly the 1st of November is here and there are lots of people which are waiting for their bitcoin gold and at the same time some of us are preparing ourselves for 16th of November for Sigwit2x fork even thought it seems that losing interest from some important organizations.
Recently there was a discussion in bitcointalk about another fork in December which is called bitcoin Silver which is going to be orientated more towards mining just like bitcoin cash.
Bitcoin already is covering nearly 60% of the market cap and I really cannot imagine after all these fork coins, what percentage of the market can be controlled by bitcoin.
There are some unofficial calms about another fork for bitcoin cash which is going to use a much better protocol regarding the difficulty issue but yet there is no official detail or date.
I have an impression that we are going to see more forking of other major coins next year and also we have to wait and see the result of the dash evolution project which I believe that the beta version has had a good respond until now.
ICOs Token:
A little bit more than two months is left to get to the end of the year and there is a large queue of different ICOs token outside the market cap to get in.
There are lots of ICOs coping bitconnect and some which are offering tokens with other type of mentality and people are rushing to buy them not only for lending them but also to trade them after what they have seen with bitconnect and regalcoin in market cap.
Bitconnect coin is over $200 after nearly a year of functioning and regalcoin is about $89 (at the time of writing this article) after 27 days in market cap.
So it seems that the ICO business is bumming but at the same time we have to be very careful in choosing them as there is no official regulation for this kind of business.
But honestly, if a group of people are serious about an ICO and want to create it to make profit, this is the best moment to do so, and they will prosper sooner or later, as we have seen with the existing ones.
Users and investors have got the message in the sense that in the pre-sales of any token, they are able to buy for less or around a dollar and after a few days, weeks or months they can sell it at very good price, and while they are waiting, they can stack them and earn even more coins.
I really think that there are some good ones out there and I will leave you with some of the links that it might interest you.
Bitconnect:
https://bitconnect.co/?ref=cryptousage
Regalcoin:
https://regalcoin.co/ref/CRYPTOUSAGE
Hextracoin:
https://hextracoin.co/register?referrer=cryptousage
Thank you.