So, about a month ago, while browsing the bitcointalk forums, I stumbled over a chest of buried treasure. While soaking up more crypto knowledge, I stumbled upon the post about a free airdrop. I figured meh...what the heck, I have nothing to lose, sure ill join your airdrop DeepOnion. I'll support your coin and your mission...It took no effort but to add a signature code, and continue doing what I was already doing on the forums.
So fast forward...a month. And here I am absolutely thrilled. I originally thought the DeepOnion coin would end up being some kind of worthless shitcoin. But oh behold. Here I am one month later, and after recieving three air drops of coins. I am now sitting upon a small fortune. After three weeks of participating, I have 1142.13 Onions. The DeepOnion community has grown to be incredibly devoted due to the terms the Dev team created in regards to the airdrop. As long as a participant contributes to the growth of the community, they are handsomely rewarded.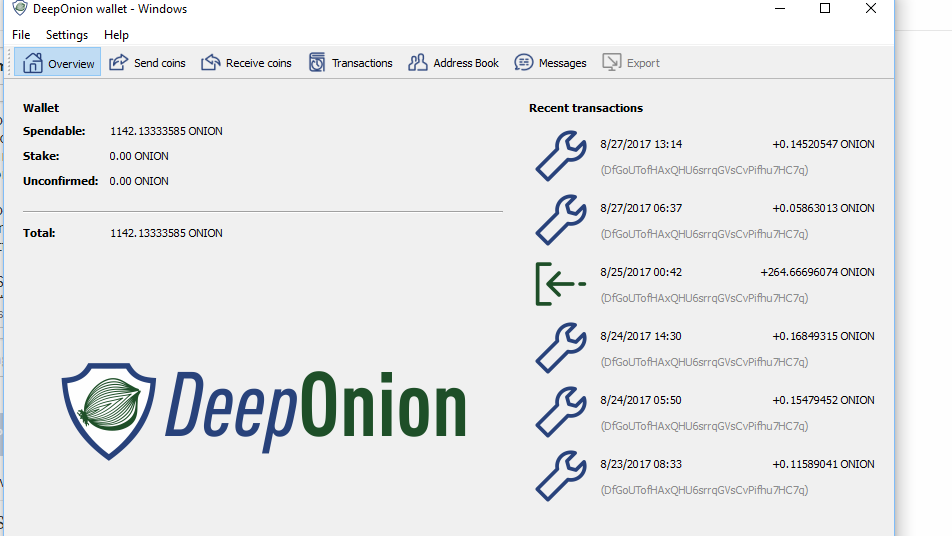 I just tonight decided to check to see what my free airdrop Onions were worth, and low and behold. My Onions are for more valuable than I ever would have thought. I checked Coinmarketcap.com tonight, and take a look at this....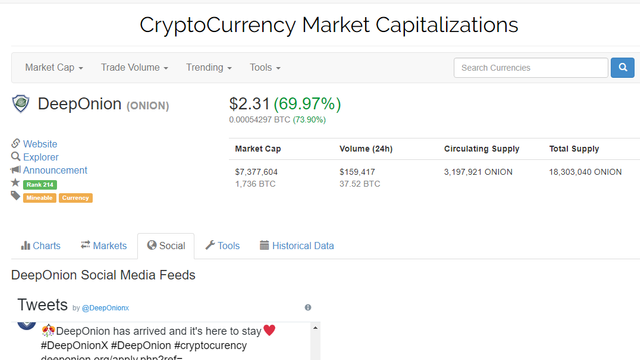 My Deeponions which cost me nothing but three weeks of supporting the community are now worth $2638 USD. This is literally after only 3 weeks of receiving air-dropped coins. I thank the developers for creating such an incredible opportunity and such a fair method of dispersing the coins.
This is just one of the two goldmines that I stumbled upon. The other has caused me to make $8000 USD with just a weekend of my time, zero investment (Hint it involved ICO's). If you would like to learn more about how to participate in the DeepOnion airdrop, and learn about the other awesome opportunities in crypto space. Feel free to follow me. I plan on writing more articles going further into detail about how to participate in this airdrop, and also discussing the other method that generated over $8000 USD with just a weekend of my time.
I will give away an 0.5 Deeponion to anyone who upvotes, follows, and then resteems this post (Max 10 participants). (Participants must have at least 10 followers).