A few months ago I came across a project called NOIA Network. It was in one of those weeks in which I sifted through at least 50+ projects. After a quick glance at their website and white paper, I thought it was interesting enough to put on my watchlist to come back to when more information was available.
In the meanwhile, a lot of information about the project has come out and I was able to find much more details. My preferred way of getting information is directly from the source, so two weeks ago I got in contact with the project directly. This way I can make sure that my information is accurate. Below I share with you the stuff I found out in the form of a sponsored Ask Me Anything (AMA) with the team. The answers were given by several members of the team including Kipras Kazlauskas (Co-founder), Jonas Simanavicius (CTO), Miao Zhicheng (Architect/Developer), Virginijus Magelinskas (CDN Architect) and Nojus Liepis (Community manager).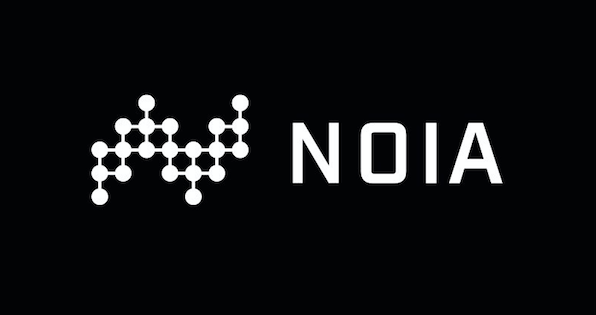 Project introduction
Before we start, a brief introduction with some background information about the project.
"Backbone of the Distributed Internet. Network Of Internet Acceleration (NOIA), a distributed content delivery layer that utilizes a widely dispersed edge node network in order to increase Internet performance."
That is how NOIA Network positions itself (quote from their website). The overall mission of the project is to speed up the Internet and reduce costs simultaneously. Sounds great, but how?
Whenever you visit a website or watch a video on Youtube, your computer connects to a server that holds the content that you want to access. I'm from The Netherlands and when I want to access content that is on a server in the US, it takes longer compared to the situation when the same content is located on a server in Amsterdam. The data has to travel a longer distance.
I still remember from ten years ago how slow some foreign websites were and how frustrating that was. Nowadays I don't experience slow websites that often, thanks to so-called Content Delivery Networks (CDNs). CDNs geographically distribute content in order to increase availability and performance. Instead of having to access content on a server in the US, the same content is available on a server in Amsterdam. Less physical distance = higher speed.
NOIA Network is a decentralized CDN. It is creating a network of local machines to utilize unused bandwidth and storage resources. NOIA Network rewards the owners of those local machines in return.
AMA with the NOIA team
Q: How did it all start?
A: We are the founders of Tellq, a cloud phone software provider which enables you to set up a call center within your firm quickly at an attractive price. Tellq is widely used in the Baltic region and is also entering the Polish and Swedish markets. We hired a new management team to grow the already cash flow positive business. Voice streaming (Tellq) and video streaming (NOIA) use the same underlying protocol WebRTC, so we are utilizing our knowhow on a different business vertical.
Q: Can you tell something about the team? How many people are working on the project?
A: Our tech team consists of a diverse group of specialists who are able to execute all tasks required to build the best version of the NOIA Network. Our main architect and developer Miao Zhicheng has worked with Skype's peer-to-peer network stack. James D. Robinson, NOIA's CDN architect, was one of the first Akamai Technology employees, where he was responsible for building and managing the global Network Operation Center from the ground up all the way through to the IPO (today this network delivers 35% of all internet traffic). And that's just two names, you can find our full team on our website.
The core of the business team consists of people that have previously launched one of the fastest-growing SaaS Startups in the Baltics, Tellq. Currently, they are making decisions together with Harvard educated Venture Capitalist Mirza Uddin, a partner at Block Crafters Capital, Joony Koo, former CEO of Thomson Reuters Benchmark Services, Tobias Sprohnle and other industry leaders. From a business development standpoint, we could not be in a better position. Not only do we have a strong and experienced team but we also have a huge network of professionals that can help us achieve our goals much faster. Currently the total team consists of close to 30 people.
Q: Why is this the right team to pull this ambitious project off?
A: NOIA Network team consists of different specialist, experts, industry leaders who come from different fields and parts of the world. When you add up all the knowledge of this group you can do wonders. Each and every team member has their own experiences and lessons that they apply in the development of NOIA Network. The team is international, flexible and most importantly devoted to NOIA Network. They're using everything at their disposal to bring this novel idea to fruition.
Q: What problem are you solving and why is blockchain the right way to do that?
A: According to research by Cisco, there will be 3.3 ZB delivered across the internet in 2021, compared to 1.2 ZB delivered in 2016. This represents an almost three-fold increase in internet traffic. The current internet infrastructure will soon be incapable of catering to the ever increasing demand for content. Existing CDNs alone are not enough. They have major insufficiencies which include being too centralized, too costly to build and maintain, and their presence in low-availability areas is still too scarce. Instead of building costly CDNs we utilize current unused bandwidth and storage resources that are already at everyone's disposal. We will connect millions of voluntary nodes into a widely distributed and decentralized layer of the internet's infrastructure. This layer will create alternative data transferring paths thus optimizing the way the internet functions. Blockchain helps us to tokenize these resources, and also provide a platform to build an open source decentralized autonomous organization that runs by itself without central service.
Q: When I use your product, how safe is my hardware?
A: People share their resources by their own choice and NOIA doesn't interfere with any of the data on their computers. Also, data going through our network is fully encrypted. To ensure full transparency regarding this, the node client is going to be open source and treated by our master node as an untrusted party. Next to that, node registration mechanisms on the blockchain and security mechanisms on SDKs will ensure traffic is transferred securely and the content is encrypted.
Q: Sounds pretty good, and what measures are in place to avoid the NOIA Network being used to host/spread malware?
A: The content delivered on NOIA is already publicly available on the internet, so it would not change anything if we filtered it out. In addition, we will integrate an authentication mechanism for our customers (content aggregators), who have to be approved before using the NOIA Network. The content aggregators need to sign contracts with NOIA Network Company in order to use our service. After that, we whitelist them. If the content matches the whitelist pattern, it can be sent to NOIA nodes via our CSL service. If any business violates the agreement and hosts forbidden content, then it is mostly a legal issue and we will have technical means to recall them from the network as fast as possible.
Q: What is going to be the strategy for mass adoption and getting people to start sharing their bandwidth with the NOIA network?
A: The scale of NOIA's applicability is unlimited because it can be used to cache and deliver any type of existing content on the internet. It is designed to a be a super scalable platform that is easy to use and does not require any major technological changes for a website to start using it. At first it will be used as an additional layer to classic content delivery services. Anyone, from smallest content aggregators to such giants like Youtube and Netflix will be able to slowly transition to this cheaper and more efficient alternative and start saving money from the very beginning. Consequently, we are considering the UK, the Japanese and the South Korean markets as most promising and that is where we plan to start. Targeted customers in the beginning will include: image hosting websites, news media websites, adult websites and gaming industry websites.
To attract a solid number of reliable nodes within the proposed target markets, a promotional smart contract based node reward program is already live to reward nodes for contributing bandwidth and storage in advance of actually delivering data. Through this and other measures, we aim to create an initial community of 2,000 nodes within each target market.
Q: What are your expectations on the sustainability of the incentives? Can you give a realistic example of how much someone could earn and some of the assumptions behind it?
A: In general, the more storage you have, the more flexibility you give to the NOIA master nodes to use your node. While there is no minimum requirement, at least 1TB would be an ideal setup. As a reference, Noia Edge, a privacy-focused, network-attached-storage (NAS) device, designed to run the NOIA node client and provide private cloud service to its holders, will come with 8TB of hard drive. First make sure you know what your maximum upload speed is, instead of download speed. With at least 20Mbps internet upload speed, at maximum speed you could share up to 9GB data per hour. Which could give an estimated earning of $64.8/month, at a competitive $10/TB pricing. In reality, assuming 1/4 of the upload bandwidth is utilized. And a $16/month earning is considered a good watermark level to compare with.
Q: That sounds interesting. What would you do if the content delivery demand is greater than your resources (nodes)?
A: We will always have our minimal network SLA ensured by our own private net. We already have 13 high throughput dedicated servers connected to the best internet exchanges and peering points. We will always track what percentage of the network is public nodes vs. our private nodes so we can spawn up our own internal nodes on demand when public nodes in some area drop off. Once there are a lot of public nodes this will become less and less needed and node rating and possible staking strategies will ensure node reliability long term.
Q: With which other projects active in the blockchain space would you like to team up to create synergies?
A: NOIA can be as a CDN for the decentralized world. For example, all dApps which are using decentralized storage solutions (e.g. IPFS, FileCoin, Storj, SIA etc.) will need to enhance their delivery and NOIA is a perfect solution for that.
Q: I understand your testnet is already live. How is the roll-out going?
A: We already have 500+ nodes running daily. We are soon moving from WebSockets to WebRTC technology and will combine our private and public testnets into a single network.
Q: How can people join and try it out?
A: It is quite simple and straightforward. All the instructions and requirements can be found here. Currently, there is also an airdrop for the first users as well. We are inviting 2,000 people to participate by deploying NOIA nodes on their machines. To incentivize participation, we will be rewarding each participant with 200 NOIA tokens every week.
Q: Can you elaborate on your technical roadmap for the rest of 2018?
A: The next things on our list is rolling out WebRTC, new releases of SDK, connecting nodes back to Ethereum Testnet so nodes get hired through blockchain using smart contracts. Other future plans are described in the Roadmap section of our website.
Q: Can you also tell a bit more about your business development roadmap for the rest of this year?
A: We're planning to on-board our first test clients (will be announced soon) by the end of the year and run their actual traffic through NOIA Network.
Q: If somebody has a specific question, what is the best way to contact you?
A: They can reach our community managers 24/7 in NOIA Network official Telegram group.
Q: Is there anything else you would like to share that is interesting to know about your project?
A: To ensure the most capable way of managing your node, NOIA Network is developing its very own hardware device, the NOIA Edge®. This NOIA Edge® device will greatly enhance, improve and optimize the NOIA Token earning power of every NOIA node by ensuring that shared bandwidth and available storage are managed and accessed most effectively. The first edition is expected to be released by the end of 2018.
Q: What is the best crypto joke told in your office?
A: So our co-founders like 'Kinder' chocolate bars and every time they get back from a shop with these candies they do, as we all call, an airdrop: throwing bars for everyone who is in the office!
:-)
---
That was it for the Q&A. I would like to thank the NOIA Network team for the time they have taken to answer my questions.
After doing in-depth research into NOIA Network I am definitely not disappointed. The team gives me a professional impression and seems to be dedicated and energized by their mission. Team members are very active in the project's Telegram channel and take the time to answer questions seriously (like I discovered through e-mail and private chat as well).
There's not a lot of artificial hyping going on around the project, which I think is a good thing. The team seems to focus on the work instead of hyping the project. I hope that will remain the case when their ICO comes closer. The project already has some serious backers like Invictus Capital (DAV Network, Lightstreams), Block Crafters Capital (Fantom, DAV Network, Cosmochain) and Blockwater Capital (Perlin, Fusion, HPB).
I can imagine a world in which there is a place for NOIA and where value is added through their network. Even though the project has a great team, their goal is extremely ambitious. The biggest challenge is to reach critical mass and adoption. This is not easy. The approach NOIA takes with positioning itself as a complementary service instead of immediately going head-to-head with the giants is a smart one.
The coming months are going extremely important. The project needs a good kick-start at the beginning to prove it can deliver in terms business development. If NOIA succeeds in partnering up with relevant industry players and gets at least two big customers in coming months, this could be a very promising project with a potentially bright future.
Official NOIA Network channels
Sources & further reading/watching
---
---> 👍🏼 Follow me for crypto related articles and thoughts on blockchain projects.
---> 👍🏼 Resteems and upvotes are appreciated ;-)
---> 👍🏼 I am also on Twitter and you can follow me there too.
---
Disclaimer: I am not a financial advisor, trader or developer. I am just a blockchain & cryptocurrencies enthusiast. Make sure you do your own research, draw your own conclusions and do not invest any money that you cannot afford to lose.