CryptoSafely Brief 003 - ENVION - Missed One of the Largest ICOs in History & Wonder If Now Is a Good Time to Buy!? (WAIT !)
Subject:
The ICO ended long ago and the current price on exchange is lower than what it was during the ICO .. it is our opinion that this for very good reason. If you are thinking of loading up on Envion (ENV) some questions should be answered first ..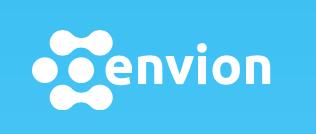 ENVION is meant to be a industrial scale mining operation - it is built on the concept of mobility, breaking up normally static mining farms into "Mobile Mining Units", built into shipping containers. The idea is to place any number of these Mobile Mining Units (MMUs) at power generation locations, and arrange with energy suppliers to make use of 'excess' energy that they produced, negotiating very good pricing for that unsold energy. We believe it is a great idea and in the interest of full disclosure, we have invested a significant amount ourselves, but we have chosen not to add to our current position due poor communication by the project managers.
Current Price & Distribution ..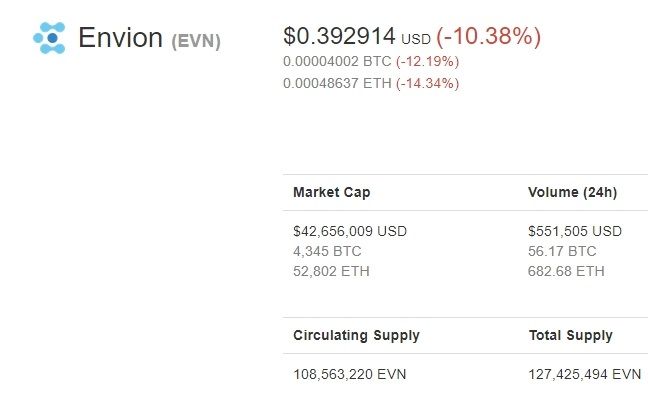 This is the lowest the price has been for ENVION, and that is due to a great deal of uncertainty that the ICO management has allowed to fester. Today there was a lackluster project update, the first in 2 months - judging by comments made by investors in the ICO Telegram channel, this update lacked any real substance, where much was expected.
Conclusion ..
ENVION was the 6th largest ICO in history, having raised over $ 100 000 000 dollars worth of crypto assets - funds that have not yet been released by the project's leadership. There are a couple of (Mobile Mining Units) MMUs mining currently, but at this point in time investors expected dozens to be online. We believe that ENVION will deliver, but before anyone invests any money in the project, at the very least, news of the release of raised funds must be announced - production of MMUs must be increased, and plans for the deployment of these MMUs should be detailed for investors.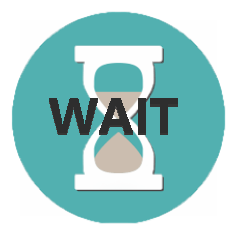 Disclaimer: This is not professional investment advice, it is purely the well-researched opinion of the writer, but before making any decisions we urge you to do your own research as well, in order to make the best decision you possibly can. We of course do not accept any responsibility for any losses that you may incur .. or rather that 'we' incur, because we will be investing in those projects we believe are worthwhile enough to bring to your attention. Good luck to everyone and remember, maximizing participation in the revolution is how it will be perpetuated, so we must do our best to make certain participants do not get burned!