I've already written about the DeepOnion project before, but this post will be focused more on the Community growing around it. 
My first reactions
How did I found out about it? The same way as many of its first supports - I clicked on a signature in BitCoinTalk forum. I don't remember why I did it, never thought much about AirDrops or giveaways before, maybe I just liked how the signature was formatted, the nice graphics of it.
Landed on the Signup form but clicked to the main page immediately. Why would I want to signup for something without learning more about it first.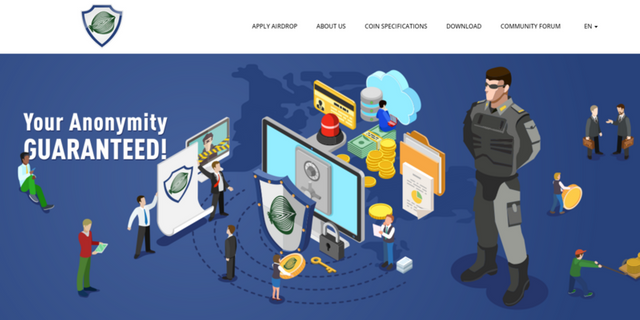 And was genuinely surprised. The webpage is so well done! I flash read through all the information, liked it and did it again. Wait, a working product? Downloaded the wallet, tested and it did work flawlessly - I was secured from potential surveillance and traffic analysis using Tor network.
I was off to check the BitCoinTalk thread, got some more information and noticed it was already 109 pages long. After less that 3 weeks and it's 603 right now, another 4 weeks later. That is insane.

Signed up and was included on the 2nd AirDrop. I got more and more into it and started subconsciously promoting the project everywhere. I'm extremely enthusiastic about it now, as are hundreds of others.
Hundreds of others
After a while I started noticing project supporters wherever I looked. I'm talking about seeing DeepOnion mentioned everywhere - on BCT, steemit, youtube, reddit, twitter, facebook. Including some non-crypto related tech forums. 
Then I joined the community forum and got another proof of the popularity and the strength of the community building around the project. The forum design is fantastic btw - it's fast, all the features are where they should be and it even looks good. 
In the past week I've seen a bunch of tutorials and articles written, videos posted and questions answered. When a topic opens, no matter if it's just a simple question or an idea, a support ticket or completely trivial - answers will follow very quickly- I've seen the same solution posted with a minute difference several times - every member of the community wants to help! 
Just check out statistics posted today.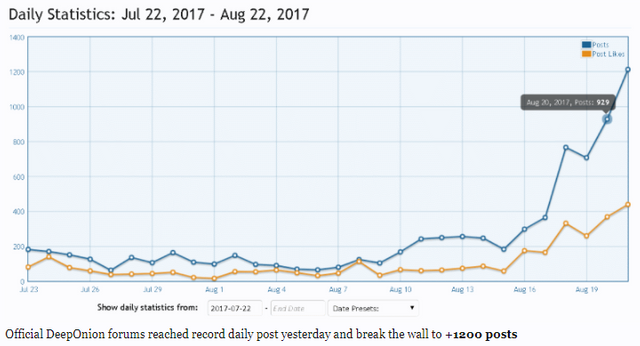 What's coming 
Don't see this calming down in fact I think the opposite. New members are joining every day, right now many are waiting for a chance to sign up after it reopens. Those that aren't eligible to join via signature campaign are hanging on the community forums waiting for other options to help promote it and I'm sure they won't be disappointed. 
The project is still young, check it out if you haven't already and decide for yourself.
All pictures taken from DeepOnion webpage https://deeponion.org

If you liked this post please upvote, comment, resteem