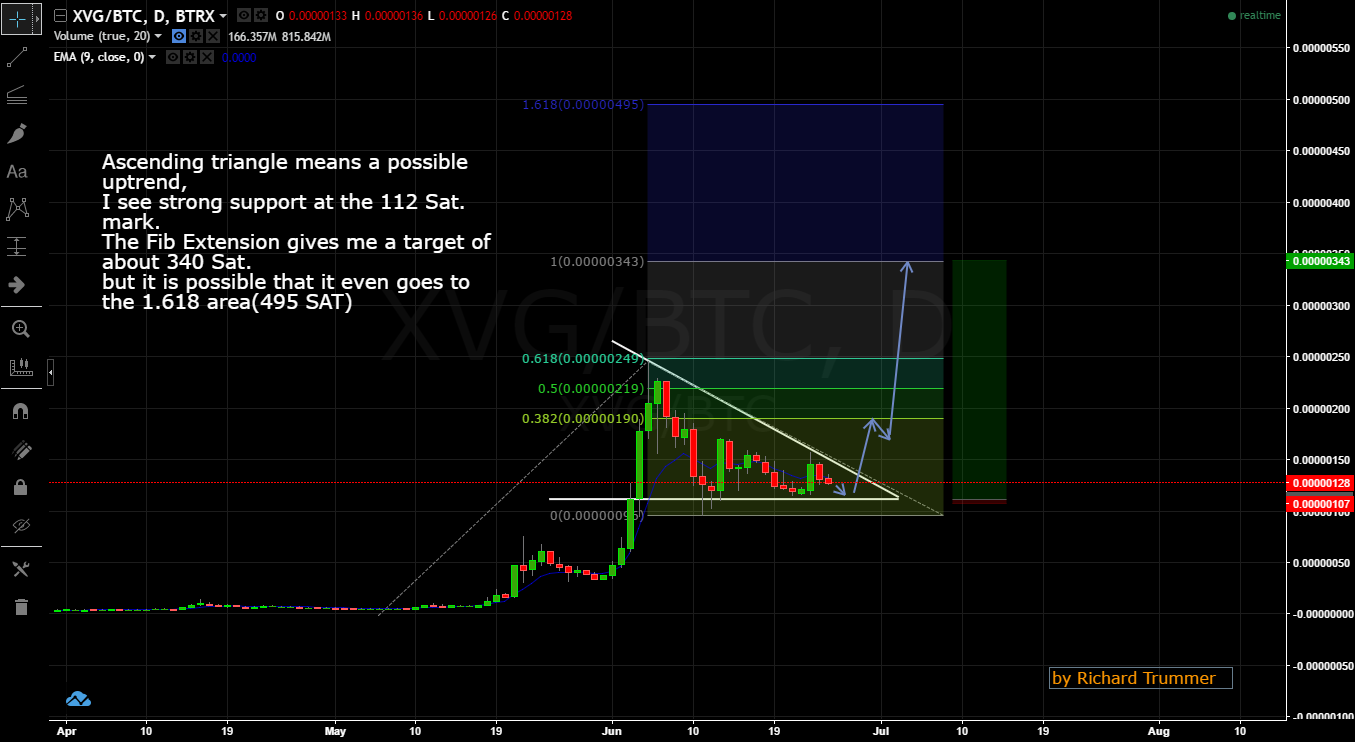 Here is what I do:
I like to go to coinmarketcap.com where I type in the coin I am looking for into the search field. Then I get a lot of info. I see the volume, the price, supply - the company website and announcement thread(left-hand side). I check out those sites to get a good idea on the fundamentals of the coin.
Here is what they state on their website:
Verge is a secure and anonymous cryptocurrency, built with a focus on privacy.
Next step for me: I do TA - technical analysis on the charts.
Verge is quite new to the market. So far it has made 2 tops and will make another one(1,2,3,4,5 rule) before it goes down again.
In the chart above you see my take on this coin and why I bought it.
Disclaimer: I am not a financial advisor nor a cryptocurrency guru. If you decide to invest based on what I wrote this is your choice and I can not be held responsible for any losses you might experience.
So far I am making good profits with my trading strategy.
Oh - and on the website, you see why I bought today: There is a big release due tomorrow and a lot of big releases in July.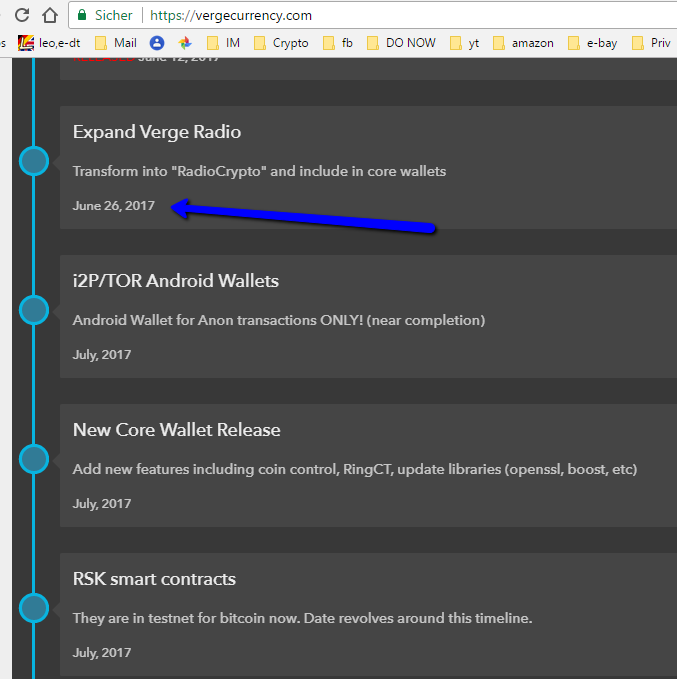 Give me an upvote if you like my post(s) and leave me a comment on what you think about this coin.
Are you actively trading, learning to trade or following someone for signals(I am just curious). I started out following others and still follow some great traders. You can never know it all :)