To give all my followers a better understanding of what I'm invested in and why, I'll be posting a pie chart of my assets, here and there, and a brief description of my thinking on each.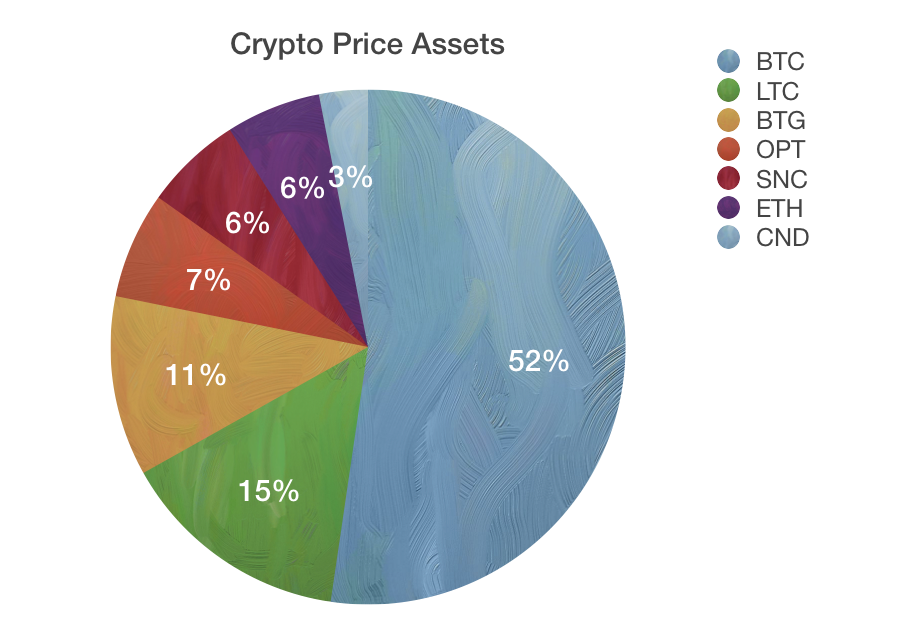 Current Assets
BTC- Base Currency
LTC- Always a solid performer
BTG- $4000 (2018 projection)
OPT- From my experience as a tour manager, the music industry needs blockchain. $0.29 (2018 projection)
SNC- Growth before Alt run, think it will stay steady when bitcoin achieves new ATH
ETH- $7500 (2018 projection) need to pick up more under $750
CND- Little bit risky but love the concept.
Other ways to follow me:
Telegram t.me/CryptoPriceOfficial
Youtube -working on it