Regal Coin offer for anyone joining or considering signup
Hey guys, you have probably heard of Regal Coin by now. I have been building and using it since launch and am trying to build my downline and thought I would put this offer out there for anyone interested in the program

When you signup I will get paid 7% as a direct referral fee for whatever loan you decide to take out. I am quite happy to send this straight back to you which reduces your risk in the program as you are automatically getting 7% back straight away. You can just let me know your username and email [email protected] and I will send you the amount.
If you were thinking of signing up to Regal this is a pretty good deal as you will reduce your risk by getting some money back straight away plus have referrals added directly under you.
The other benefit of signing up is because I am putting this offer out there in a few different circles I will be placing people under you to build my downline. So you are getting your referral money back straight away and I will build one leg of your downline.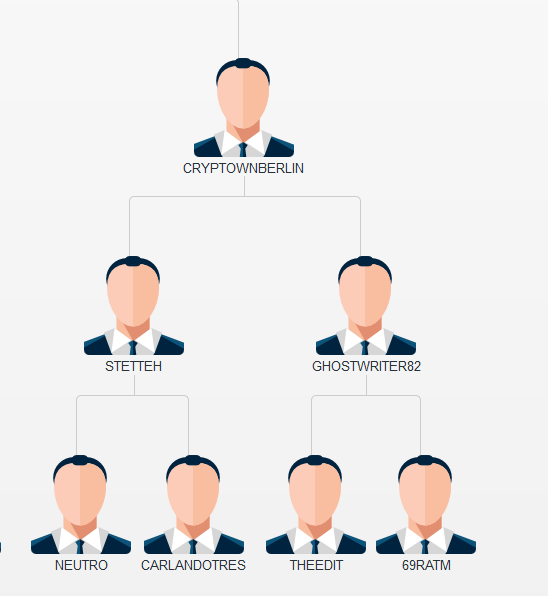 The diagram above shows how it looks - basically the program rewards you for building both sides which is what I am trying to do.
Let me know if interested and I will sign you up activate you and send you your 7% back :)
So far the coin has grown from $1 to $40 in a matter of weeks so exciting times!