Dogecoin - cheap as chips worth a look?
Good Morning people,
I thought I would make a habit of doing a quick write up on certain altcoins over the next few months and give my thoughts on them and where they could go. Today I decided to look at Dogecoin! Aww isn't the Doggie cute hehe!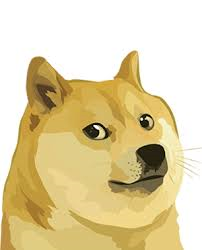 The coin originally started as a bit of a joke but has gained popularity and is regularly used and traded on the major exchanges now. It is also quite common to see faucets for it around the net as well and to get free coins this can be a good way to build up your coin collection. I have posted a link below to a free faucet which only requires 50 Doge to withdraw and they can build up quite quickly!
http://moondoge.co.in/?ref=29508279a5b7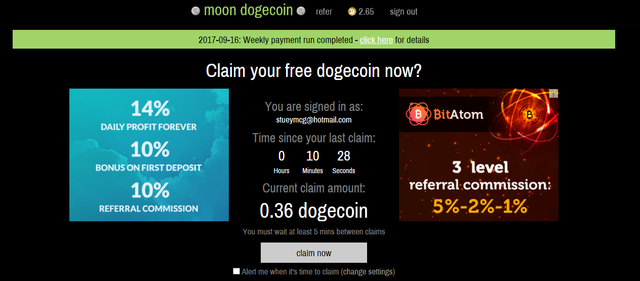 Looking at the technical side of things I have posted today's snapshot from Coin market cap and as you can see these things trade at well under a cent. In fact on today's price they are less than a tenth of a cent! The recent market scares have really dropped the value right down for Dogecoin.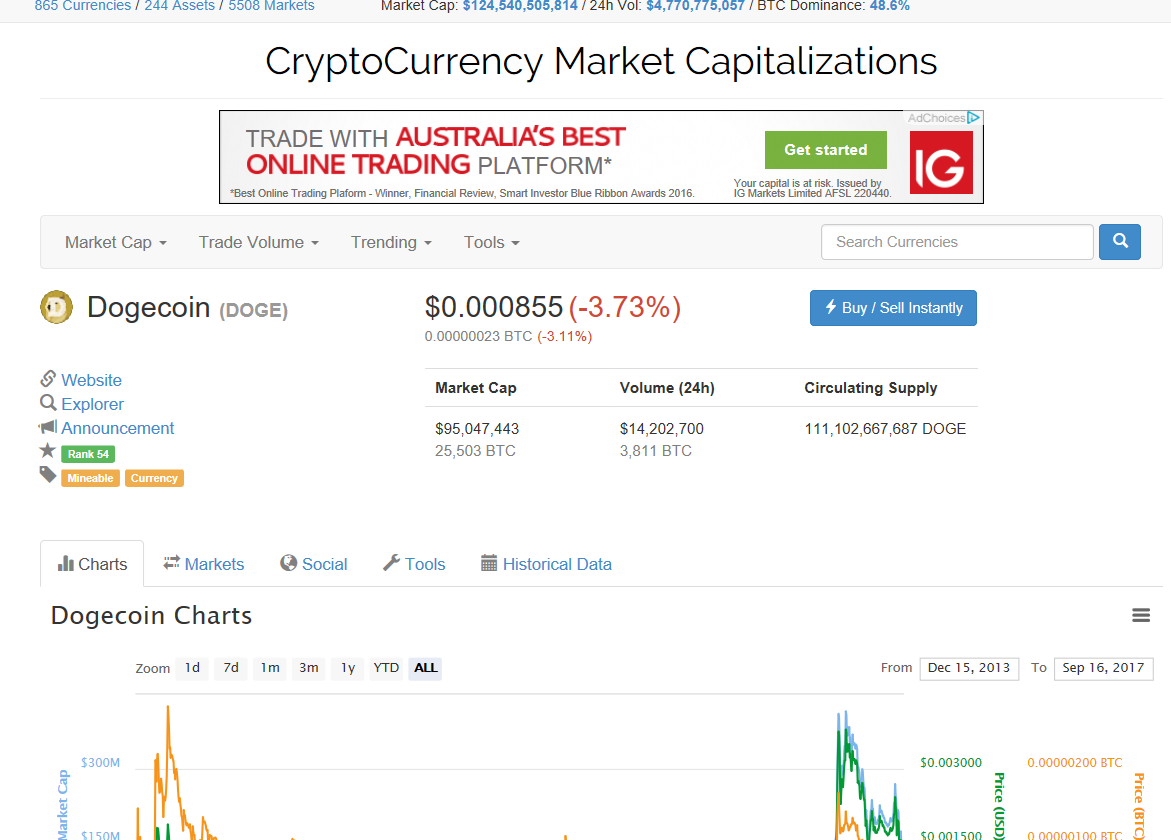 The issue with the coin is how many there are out there! While they look cute and are easily accessible this also means that there is no scarcity for them and 111 billion coins on issue it makes it hard to make a case for it rising to any decent price. It does have good volume though and if more and more people from the outside world continue to adopt cryptocurrency you could make a case for it rising towards a cent eventually. It has had its moments where its been pumped and dumped so I would suggest collecting them via faucets or potentially buying some when the market is low as it currently stands.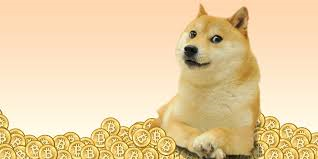 My intention with the coin is to continue to collect and build up a balance of them. I think on current prices they should eventually rise however they do have a ceiling because of how many exist. Take advantage of the free faucets and build up your collection and you never know if crypto goes full crazy one day holding a chunk of these might just be a huge windfall.
Woof Woof!!