Anti Fragile Crypto - Chris Guida (video/podcast)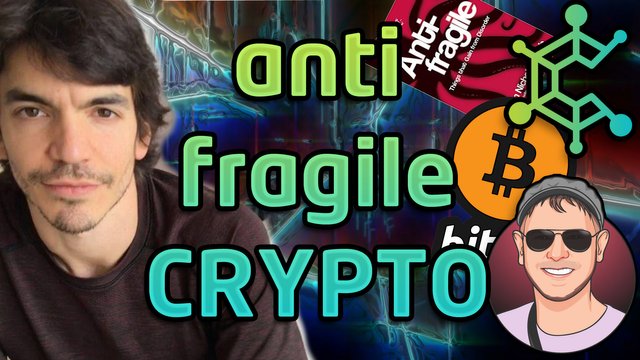 In this episode, Kurt tells a story about how he lost a lot of bitcoin, and how it taught him lessons about being more conscious and showing proper respect for money. Chris relates it to how security problems in cryptocurrency systems lead them to become much stronger, as knowledge becomes more common and developers create more innovative solutions.
Scroll down to watch and listen to this episode of Cryptonomics!

Kurt loses his bitcoins
Kurt explains how he lost his bitcoins on an untrustworthy exchange, Bleutrade, and he also lost a phone and the money for a laptop in a business deal. After much anguish and consideration, one night he had a vision explaining that there was somehow a greater purpose to his misfortune - that the lessons were to make good use of his material blessings, and to be conscious of them and his surroundings in order to keep safe. You can hear the full story here:
Money Is Sacred - How I lost my bitcoins
.
Chris explains how cryptocurrency reacts as a system
Chris compares Kurt's story to how cryptocurrency works as an economic and technological system. Every time there is a security risk exposed by people losing money in one way or another, the wisdom starts to filter through the economy, and people develop subsystems to prevent this happening again.
Thank you
Thanks for listening and watching to Cryptonomics, thanks for being a crypto bro or crypto sister and thanks for connecting with me on all social media. Most importantly, stay grateful!
You can listen and subscribe on Anchor and other podcasting services here:
---

Cryptonomics - principles of cryptocurrency and investing can help you learn about personal finance, the disruptive power of this emerging industry, and how it might change your life in more ways than one.
Cryptonomics on YouTube, Cryptonomics on Anchor, Cryptonomics on Facebook, Cryptonomics on BitTube