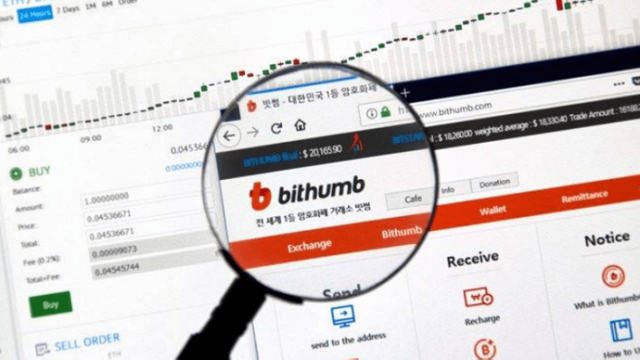 Not long ago, Bithumb got hacked and reportedly $30 Million worth of cryptocurrencies got stolen. In response, Bithumb temporarily suspended trading as well as deposits/withdrawal on 20th June 2018, in order to calculate the losses and file the case regarding that theft. This news also impacted the crypto market negatively and BTC price tumbled following that news. 
But as per the Bithumb announcement today, the reported loss estimation as been reduced to $17 Million from $31 Million. 
As per this Source, Bithumb writes:
The "main reason" for lowering the loss estimation to $17 million is the "ongoing participation, support, and cooperation of the cryptocurrency exchanges and cryptocurrencies foundations across the world," also noting their removal of their crypto holdings from a hot wallet to a cold wallet as helping stem the damage.
Regarding the today's announcement, 11 cryptocurrencies got stolen during that hack. Each worth are shared in the picture below: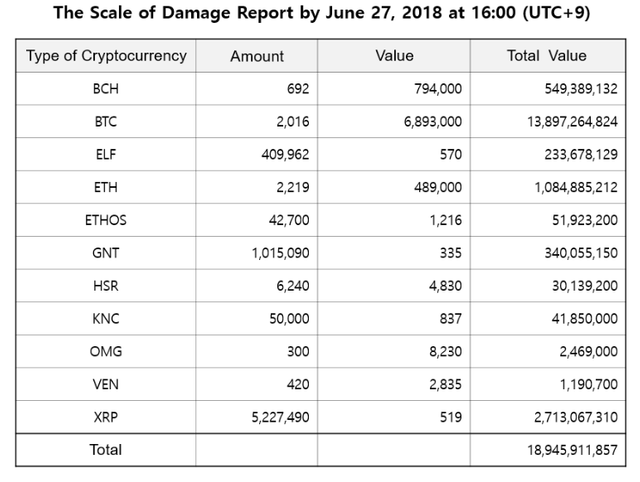 Now, everything is fine with the exchange and trading has been resumed, still the exchange asked their users not to deposit any funds until further notice.
Thanks for reading ..!!