Starting Your Crypto Adventure With A Virtual Portfolio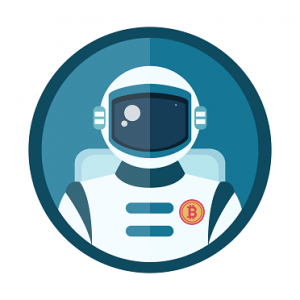 Investing in the crypto market can be an intimidating and complex task for many new investors. It's crucial to educate yourself before you wade into any type of investment.
Cryptocurrencies are a high-risk investment, so it is important only to invest as much as you can afford to lose.
So, before putting your hard-earned fiat savings on the line, why not practice with a virtual portfolio?
How do you start?
Download Cryptonaut (https://cryptonaut.org) for your mobile device.
Add the two most important cryptocurrencies: Bitcoin and Ethereum to your portfolio.
Pick eight different projects that you find interesting.





Now, you can start your crypto adventure, without the risk of losing money. Try to learn as much as possible about each coin in your portfolio.

Bruce Fenton developed a simple tool called SPACESUIT X[1] for analyzing the merit of coins and tokens.

It is an acronym that stands for:

· Security

· Participation

· Accounting & Legal

· Community, Management & Team

· Earnings

· Supply & Demand

· Usability

· Industry / Institutional Backing

· Technical

· X Factor

How does it work?

You can give 10 points to each category (0-10 scale with 10 being the highest), each one is added up and totaled. This gives projects a final score of 0-100 with higher scores being better.
Once you become familiar with them and you are feeling confident enough you can start your real crypto journey.

[1] https://medium.com/@brucefenton/spacesuit-x-c314946fa349