For those who for some reason don't know, Theresa May is the current Prime Minister of the United Kingdom. Someone decided to create a coin after her, i.e. Theresa May Coin (MAY).
Unsurprisingly, it is ranked over 1,000 on Coinmarketcap as the name already suggests it may be a shitcoin.
We checked out the official website and all we got was a super empty website, without much information.
They only left a few links to the Github page, Coinmarketcap, Yobit, Bitcointalk and Block explorer. Very useful eh.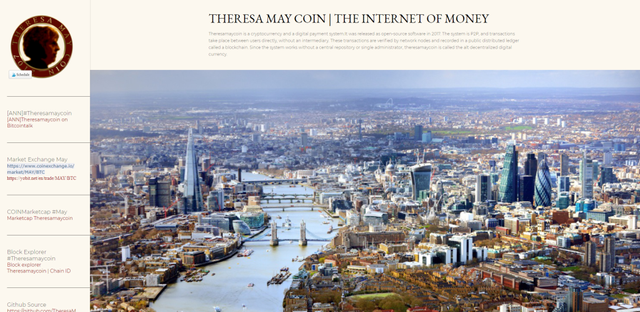 It looks more like a one-man developer team and was clearly created for fun. As altcoins are super hot these days, maybe you could make a quick buck starting your own coin or ICO.
We clicked "Read More" and all we got was this: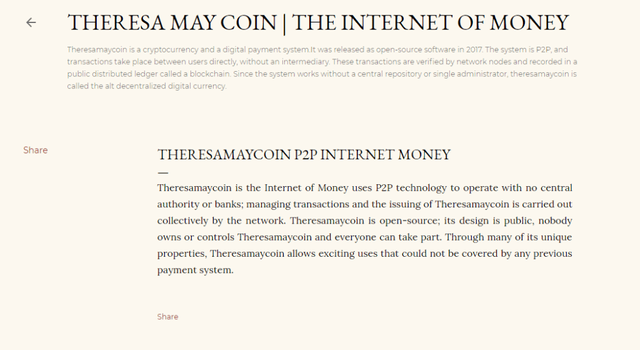 From the looks of this, it's more of an experiment to see if people would take part in the development of the coin.
However, after looking at Bitcointalk, there seem to be more people here.
There's more information on the wallet and staking tokens to generate more tokens.
On the face of it, it doesn't seem like a scam, but it's a shitcoin. There are tons of coins better than what they have to offer, so personally we would stay away from it.
---
Check out other articles on our blog!