STEEM T/A
Steem has been on a constant decline just like any other coin. Steem has dropped 77% since January, 2018. I personally believe that it will drop another 5% before it starts curving back up. I base my predictions on the following criteria; Long descending triangle, Long term key support and resistance levels, RSI, and TD sequential.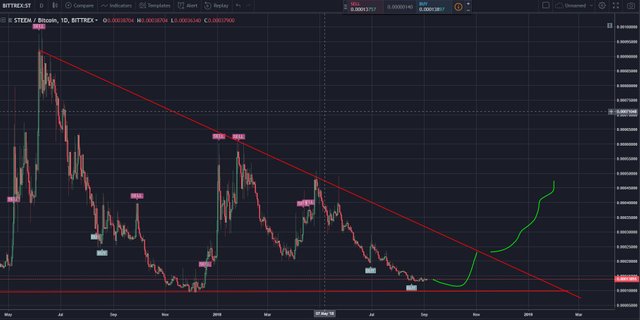 Steem has had  a strong support level that has played as "life saver" for a long time. Steem has always been able to hold around 10-12k satoshi. Once again we are approaching those levels and the market looks like we are approaching to the end of this bear market. When we see 10% gains consecutively in 5 days, we expect a correction price in the following days. The same thing is happening today, we have been declining in price for so long that we are bound to see a correction in price upwards very soon.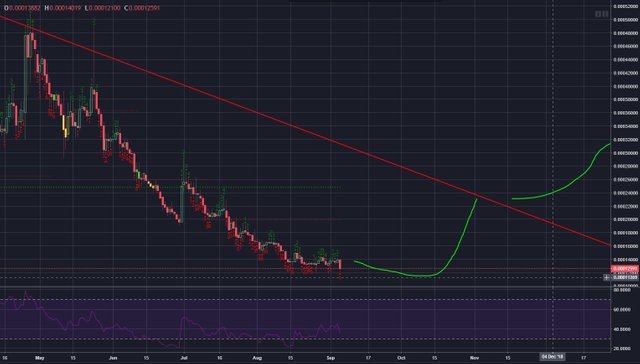 RSI looks somewhat in a normal range at 33 on daily. Steem has  2 support levels in RSI which are 30 and 20. We are approaching the 30 level and I believe with the last flush in the market we will hit close to 20s and be able to bounce big time. 
TD sequential has just entered into a new Red 1. That is usually bad news. However, I think we will see Red 2,3,4 in the next few days as we hit the low 10k sat as well as 20s in RSI and TD sequential will switch to green and the price will start going up.
STEEM News
News and up coming developments play a vital role in price action. STEEM has a lot coming up for them. There will be Velocity Fork, Steem fest in different continents. Most importantly, STEEM is releasing it's Test Net on Jan 15, 2019 and launching the Mainnet at 24th of March, 2019. I personally believe that by the time Mainnet gets released Steem will reach a new All Time High.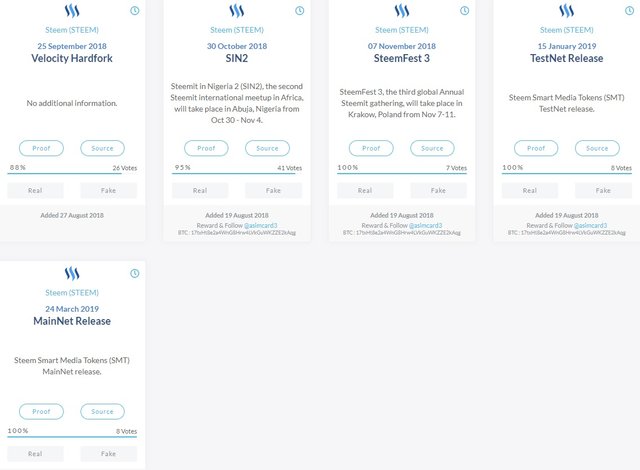 Buy Bitcoin safely Coinbase:https://www.coinbase.com/join/599391b0ebee84020a333d37?src=ios-link My Favorite Exchange Binance: https://www.binance.com/?ref=10806285 No trading fee exchange CoinEx : https://www.coinex.com/account/signup?refer_code=rngkt