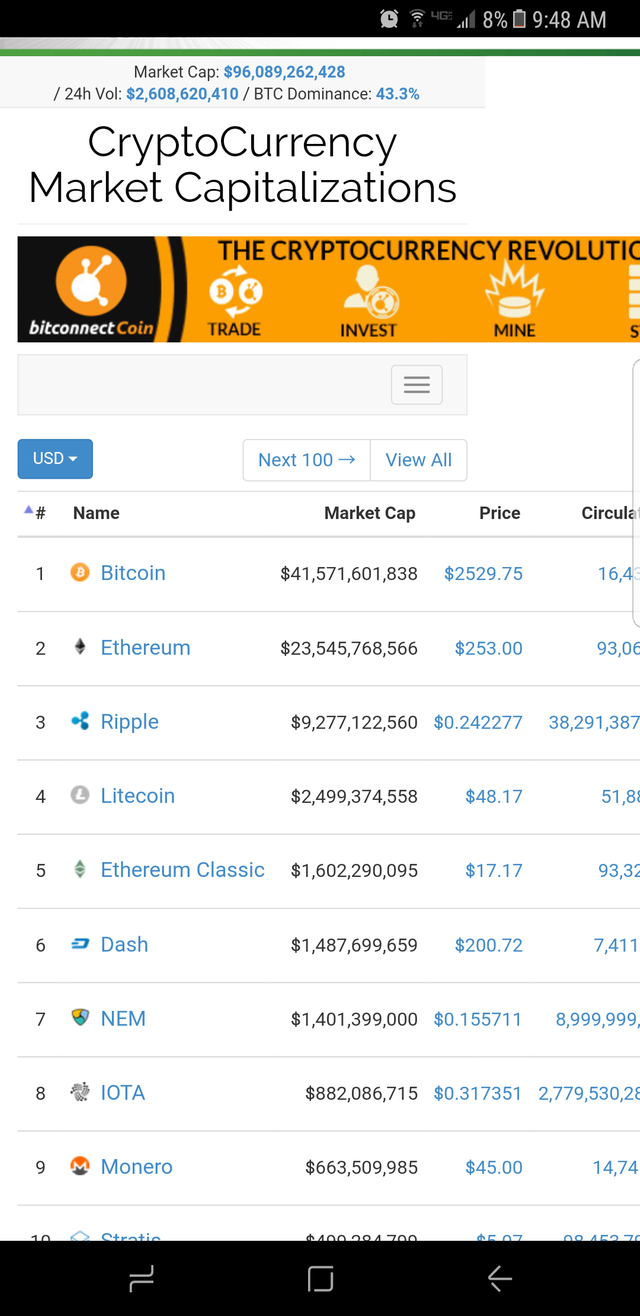 Well we are no longer above the 100 billion dollar market cap as we see alot of RED this morning.
Im a hodler so I conditioned myself not to get emotional and freak out, but what is happening?!? Why all of a sudden are we just consistently pulling money out of crypto? Isnt it too late to be taking profits down, been in a downtrend for 3 weeks.
Where is all this new money Coinbase claims they sifned up 1 million new users last month.
Keeping a close eye on the market, was anticipating good buy oportunities but right now just observing