🌀 #4 COIN OVERVIEW / Überblick: Tether (ENG/DE)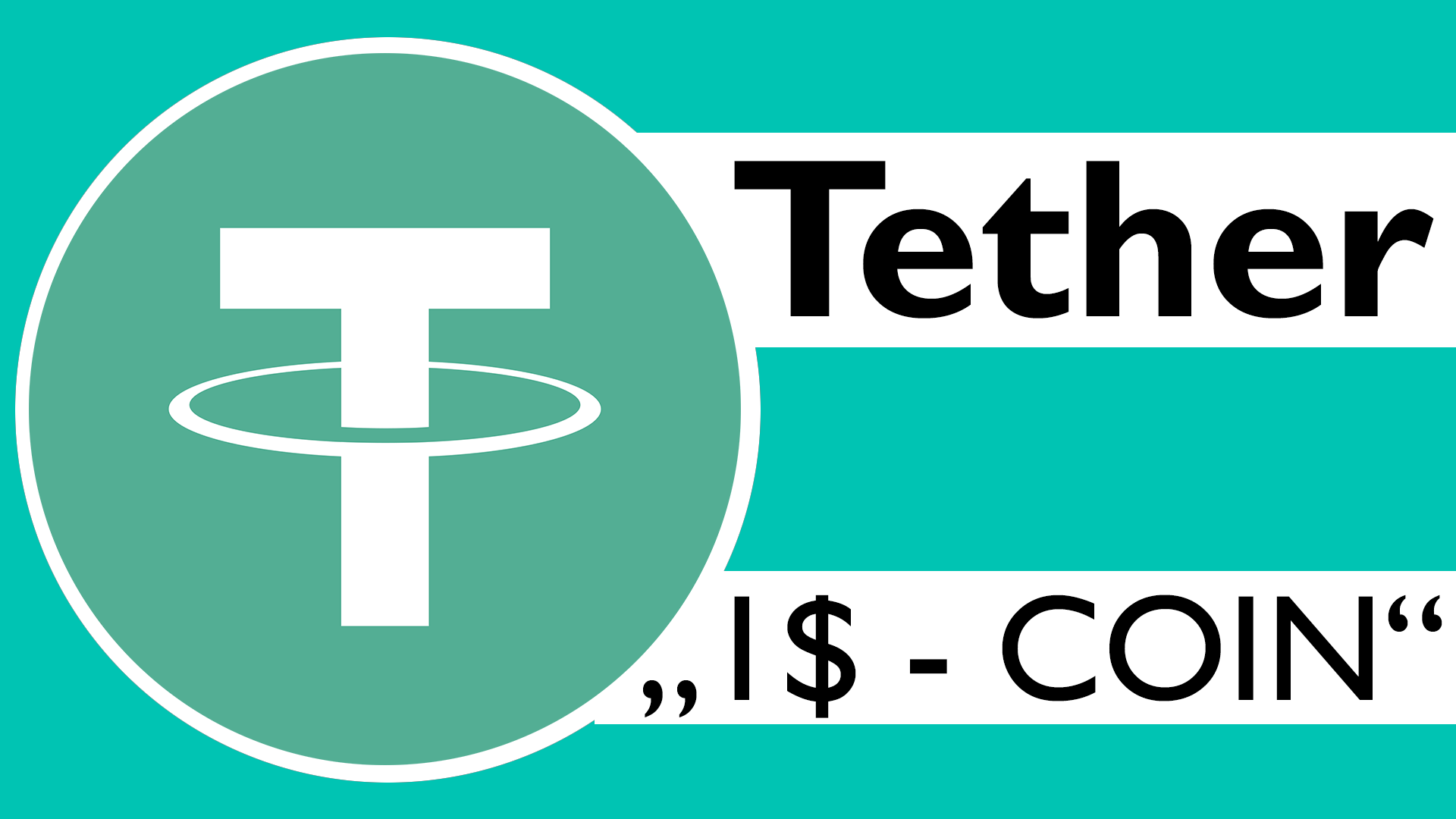 Let's get Into Tether!
Tether aims to bring stability to the current Cryptomarket with its enormous volatility.
Tether is using the so called Proof of Process Reservation. This means that each circulating Tether is backed by one USD in their bank account.
If people want to buy USDT directly from the company you have to make a transaction to their bank account and the USDT goes to your address.
Tether aims to provide a simple usable, fast and cheap Cryptocurrency to Fulfill the needs of their customers.
Can be used as a P2P, pseudo-anonymous, decentralized, secure Cryptocurrency.
The Hong Kong based company, Tether Inc. makes it possible to integrate Tether with Merchants, exchanges and wallets as easy as you can do it with Bitcoin.
Tether guarantees that the balance of their fiat (USD) currency reserves will always be equal (or greater than) the number of Tethers in circulation.
Was ist das besondere an Tether?
Tether ist eine Kryptowährung die Stabilität in den volatilen Kryptomarkt hineinbringen soll.
Dabei verwendet Tether das sogenannte "Proof of Process Reservation" Protokoll. Das bedeutet nichts weiter als das jeder zirkulierende Tether durch einen "echten USD" gedeckt ist. Wenn Du Tether direkt von Tether Inc. (der Firma hinter Tether) erwerben möchtest, dann machst du eine ganz normale Banküberweisung (zur Zeit werden noch einige Updates durchgeführt, weswegen die Registrierung momentan nicht möglich ist).
Tether versucht eine Nutzerfreundliche, schnelle und billige Kryptowährung zu schaffen. Des Weiteren ist die Währung dezentral, sicher und für P2P Transaktionen (wie die meisten Kryptowährungen) geeignet.
Tether Inc. garantiert, dass die FIAT-Deckung (mit USD) immer größer oder gleich der zirkulierenden Menge an Tether sein wird.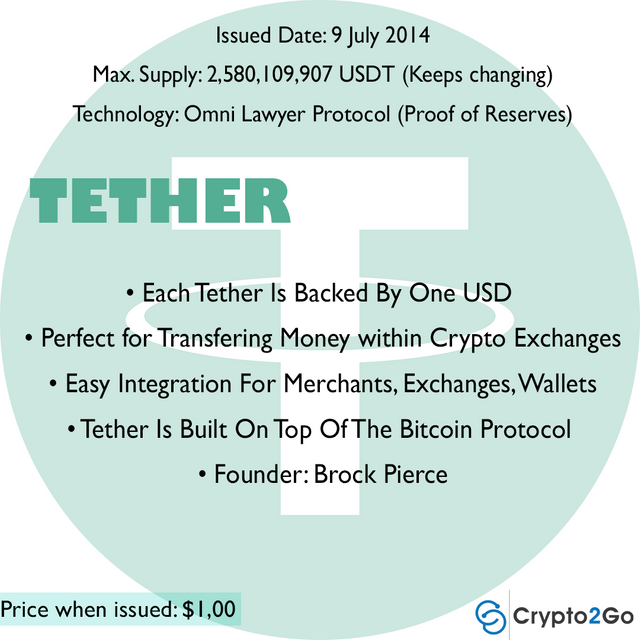 ---
Follow my Daily Crypto Updates on the Go and Don't forget to hit the Follow Button of Crypto2Go!