The Diary of an Unmade Man Ep36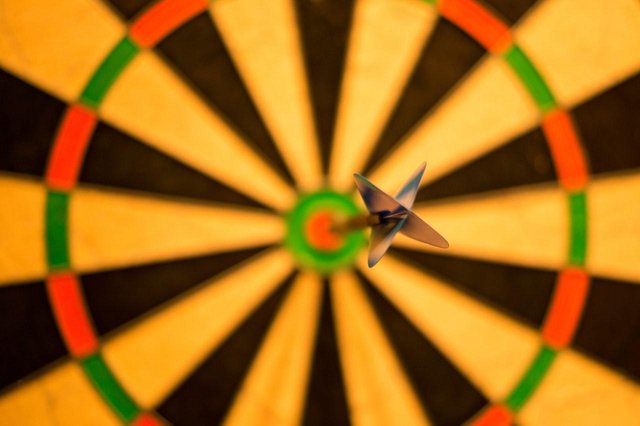 Episode 36 – 2019 Goals
In my last blog of the year I said I would be back in New Year with my goals for 2019.Much like many others on this little planet, I have sat down to think about what I truly believe is possible to achieve, but to also include a couple which may seem outlandish now, but will hopefully push me to make 2019 the most productive year I have had to date!
Looking back at 2018, travelling was one of my biggest achievements – other than finding crypto, of course!
I managed to visit 10 different countries. I am lucky in so much that I have the physical ability to do this. But do not have me wrong, I have to save hard every year, and make other financial sacrifices to fulfil my inner traveller.
Travelling also brings me back to the argument of creating wealth for yourself in terms of investing in your culture. Learning about foreign lands, language and culture is a necessity, I believe. 
Crypto is a global, borderless phenomenon. The blend of language and culture is like an online Singapore hawker. Getting used to speaking with different people from around the world, conversing with different thought ideas, all at different times of the day, it's amazing. 
To think roughly 100 years ago communication between London and New York could take weeks by posted mail!
My 2019 goals are a blend of Crypto, investing and life. Combining all three categories to give me a variety of choice and ambitious targets.

I have taken the mantra that I do not need to have a specific number of goals. I must also state that these are in no way 'New Year's Resolutions'. I personally tend to steer clear from drowning failure so early in the new calendar year. NYRs are just not for me!
So, buckle up and skim through. And don't forget these are MY goals. If you want a hand creating your own, give me a shout. I'd be more than happy to help. Alternatively, if you want to know more about my goals, or want to know how I came up with each of them then please feel free to find me on Twitter (@DaveDustpan) or fire over a quick email -   [email protected] – I will always respond! 
Dave's 2019 Goals: 
Continue to write my weekly blog. There may be the occasional week where real life gets in the way and takes its toll, but I will endeavour to bring you 52 more fantastic episodes of;  The Diary of an Unmade Man.
Continue to build my follower base on Twitter (@DaveDustpan). My follower target for 2019 is 500. (As of writing this I sit at 172)
Meet at least two more new fellow Cryptonians (for a drink). Maybe a fan of CRYPTO101 or through one of many various online communities, but it's great meeting guys in real life and listening to their stories. I need to do this more!
Go to a least one crypto/blockchain orientated conference/meet up. My aim is to go to a free event - so I am not paying money into the hands of some big conference snake - depending on what is available and when.
Purchase crypto for at least one friend or family members' birthday present.
Draft up plans to build a website/community to help people new to crypto. Building a safe and friendly ecosystem where noobs can find a plethora of information on how to get started in crypto. Building a directory of information websites/blogs/podcasts/apps for non-techies to understand the technology and take the dive into buying their first Cryptocurrency. And introducing an online 'Academy' course  (with the help of a few experienced traders) to help people have a better understanding of markets before 'gambling' their money on something that they don't truly understand.
Draft up plans to start a charity foundation. By creating the 'The Dave Dustpan Foundation' I will be looking at how I can start a charity from scratch, in the cryptospace, using the means of crypto to raise crypto to fund projects for people all around the world, using crypto. 
Convince Matthew Aaron to spend at least an hour of his life repping out with me on one of his 'CRYPTO101 Listener' episodes. To sit and have a few beers whilst putting the world, and most importantly, the world of crypto, to rights. Chatting about how we see the future of crypto and whether a crypto-currency will ever be a thing!
Take The Diary of an Unmade Man blog and turn it into an audio BLOGCAST sensation.
Write a blog article for another publication. Use my new found, accidental blog writing skills to form a well-rounded article about a project in the crypto space, or even write something completely free of the world of crypto.
Get my new business in real life built to the point where I can start taking cryptographic transactions. 
Continue to follow the side hustle of ICO101's very own Aaron Paul on Twitter. (@supaaronpaul) Watching his new brands and products grow, and look to build another side hustle of my own.
Purchase our (Mrs D and I) first investment rental property. Get in there, complete the remodelling it needs, and get our first tenants in.
Continue to expand my investment portfolio. After investing in an online banking company called Monzo, late last year, I would like to include a few other traditional stocks and shares in my overall portfolio.
Visit 3 new countries, anywhere around the world. Maybe even stop off and have a drink with a fellow Cryptonian.
Read 20 books - 10 fiction, 10 non-fiction. 10 to improve my wealth of knowledge, to expand my horizons and increase my overall value to the world. 10 to take me away to a world somewhere else. Lead me on adventures of fantasy and fiction.
Write a children's novel – a short book aimed at children with the intention of including Bitcoin and showing them that the world is not such.a big place after all.
Manage just one, a single (non plural), body weight pistol squat! If you don't know what one is or haven't tried it, it's a lot bloody harder than it looks, trust me!
HODL my Bitcoin all the way to $100,000
Ok, so that ended up being quite an intensive list. However it was quite fun to put together. My plans for the website and foundation are quite exciting although I most likely won't be able to start putting them together until the summer. If you want to get involved or have any advice for me about either of these goals then please get in touch. I will take all the help I can get!
Until then though, as I said, let me know your thoughts. Let me know what your aims and goals are and where you want to see your 2019 headed.
As ever, thanks so much for reading!
Dave x

 ---
The new CRYPTO101 book is now available and perfect for the green-faced cryptonian!You can purchase a copy right here -–> JOHNNYS GUIDE TO CRYPTOCURRENCYIf you want to learn more or get involved in one of the best and largest growing communities then stick around. CRYPTO101 is always expanding. Always looking to get people from everywhere involved. And the first place to do that is the Facebook page. Give it a try today, you never know how it might help!I myself, have received a lot of love and support from the awesome community there. You can find a lot of content on the CRYPTO 101 Steemit blog page as well. Articles are being put there all the time!If you're on twitter, give me a shout @DaveDustpan. I tweet a lot of light-heartened rubbish, but I do share some knowledge and journey updates from time to time.Finally, if you've got the time, please take a quick trip to Patreon, please have it in your heart to become a Rarris on Mars member and help keep the community going! I myself am a Patreon. I do this because my mistakes would have been a hell of a lot worse had CRYPTO 101 not been there for me. Not only will you get exclusive content from Matthew Aaron and the team but hopefully it will make you feel all warm and fuzzy inside.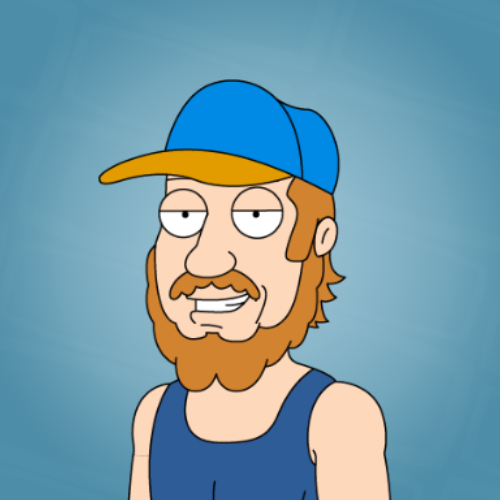 About the Author: 
Dave Dustpan is a noob to the world of crypto detailing his ups and downs in his journey to blog-writing crypto superstardom in his original series – The Diary of an Unmade ManHe also likes to write and review crypto projects, but from the perspective of an average consumer - an under represented section of the crypto community.Dave lives on the South Coast of England, with his partner Mrs D. They enjoy keeping fit, holidaying around the world, renovating property and watching all types of docuseries on TV.Outside of crypto Dave runs two family businesses. This takes up a great deal of time; although crypto is fast becoming his newest passion. He has an enthusiasm to learn about an industry which he has no clue about. As an amateur keyboard stabber, he hopes to continue writing and one day become a best-selling published author.If you have enjoyed reading or want to get in touch please do so, 
Dave loves a chat!
T - @DaveDustpan