The Diary of an Unmade Man Ep 39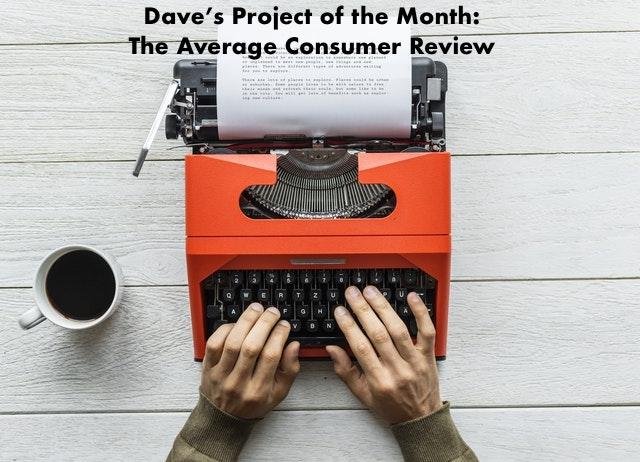 Episode 39 – Project of the Month: Intro
It's winter here in the UK, it's freezing cold and miserable. It's also winter in the great crypto depression of 2018/19, it's also miserable!
 
To shine a small light in a small corner of the crypto globe I am looking to change things up. I have been writing my weekly blog for CRYPTO101 for nearly 10 months! Some people may be surprised I've toughed it out, others might be proud I've stuck around doing my thing. 
Well, as I've said before I am here for the long haul. I am fully committed to changing my own future as well as, as many others around me as I can! 
When host of CRYTO101 Matthew Aaron set out in his mission to start his podcast he wanted to help the average consumer. I for one am testament to his aid, and am entirely thankful for his creating of a podcast which has given me a new mission in life. 
I now feel it is about time I also start to give back to a community I am getting deeper and deeper into and has helped me see an opportunity so blatant how anyone can ignore it is beyond me!
Whilst everyone on every social platform going is grumbling about price and who got more rekt than an adolescent teen drinking more units than a fully grown human should consume in their lifetime, I am looking to expand my horizons. Whilst I am not as active on the infamous crypto exchanges as I once was last year. I am instead looking to build on the CRYPTO101 community offering and donate my time to research projects from an average consumer's perspective.
 
Each month I want to have a 'Project of the Month'. I want to take community suggestions and research the nominated projects, Dave-style.
I will be looking at the projects from the eyes of an amateur, keyboard stabbing tradesman. 
I am not an office guy, working wonderous formulas around an excel spreadsheet like a mathematical wizard. 
I am not a trendy coffee shop graphic designer, swiping here, there and everywhere whilst chatting on my AirPods and producing amazing eye-catching designs on Photoshop. 
I am none of the above. I am just an everyday average computer consumer. And that's how I want my reviews to come across. I want to look at products from someone who is mass-produced, part of the mass population and general consumer group.

I will not be using technical jargon to explain how the project works. If I don't understand something I will use Google. And if I still do not understand it, I will tell you! 
For the new-age millennials who have spent most of their youthful development sat in front of a monitor, coding and such is second nature. But to the large majority of the world's population it is not. Most people also do not have a bachelorette in computer science or business technology. 
We get through our daily lives using our smart phones, maybe a tablet if we have one. And we regularly spend hours struggling to tell the computerised woman in our lives that we wish to listen to a certain artist on our favourite music streaming site – sometimes it can feel like a chore!

I do not want my reviews to be patronising, in any way. I will try to use the language I would use in real life, or how I would write in my blogs. I will not be copy and pasting a premeditated description from Wikipedia, unless I do so to make a point about something – probably being too overcomplicated for its own good I'd imagine!
  
I want the read to be interesting and honest. You hear a lot of talking down about how 99% of projects will disappear in 2 years' time. Well, I want to try and find out why. I want to use the products if they are available, and question why if they are not!
 
I must also make it clear that the reviews will not be paid for by the projects. If this was to ever happen (which would most certainly be awesome if someone does believe my opinions worthwhile) then I shall make it absolutely clear that that is the case.
Having had a few suggestions in already I have scheduled in the next couple of months.  

Here's how things look so far:
February – Hull coin - @SJMMACharlie  (Twitter)
March – Lux coin - @EricCointona (Twitter)
April – Fantom Foundaton – Markus Jacobsson (Facebook)
May – Sapian – Paul Jurkowski (Facebook)
June – Icon – @RQCrypto (Twitter)
If anyone has any other suggestions then please let me know and I shall add them to the list. It doesn't matter if the project is big or small, I will review them all the same with as minimal preconceptions as possible!
Looking forward to getting stuck in and looking forward to getting a few more suggestions.
Thanks for reading again this week and I hope you'll join me again next week. 
---

The new CRYPTO101 book is now available and perfect for the green-faced cryptonian!You can purchase a copy right here -–> JOHNNYS GUIDE TO CRYPTOCURRENCY
If you want to learn more or get involved in one of the best and largest growing communities then stick around.

CRYPTO 101 is always expanding. Always looking to get people from everywhere involved. And the first place to do that is the Facebook page. Give it a try today, you never know how it might help!
I myself, have received a lot of love and support from the awesome community there. You can find a lot of content on the CRYPTO 101 Steemit blog page as well. Articles are being put there all the time!
If you're on twitter, give me a shout @DaveDustpan. I tweet a lot of light-heartened rubbish, but I do share some knowledge and journey updates from time to time.
Finally, if you've got the time, please take a quick trip to Patreon, please have it in your heart to become a Rarris on Mars member and help keep the community going! I myself am a Patreon. I do this because my mistakes would have been a hell of a lot worse had CRYPTO 101 not been there for me. Not only will you get exclusive content from Matthew Aaron and the team but hopefully it will make you feel all warm and fuzzy inside.
Thanks.
Dave x

_________________________________________________
About the Author:  
Dave Dustpan is a noob to the world of crypto detailing his ups and downs in his journey to blog-writing crypto superstardom in his original series – The Diary of an Unmade ManHe also likes to write and review crypto projects, but from the perspective of an average consumer - an under represented section of the crypto community.
Dave lives on the South Coast of England, with his partner Mrs D. They enjoy keeping fit, holidaying around the world, renovating property and watching all types of docuseries on TV.Outside of crypto Dave runs two family businesses. This takes up a great deal of time; although crypto is fast becoming his newest passion. He has an enthusiasm to learn about an industry which he has no clue about. As an amateur keyboard stabber, he hopes to continue writing and one day become a best-selling published author.
If you have enjoyed reading or want to get in touch please do so, Dave loves a chat!
E - [email protected]
T - @DaveDustpan