The Diary of an Unmade Man Ep 38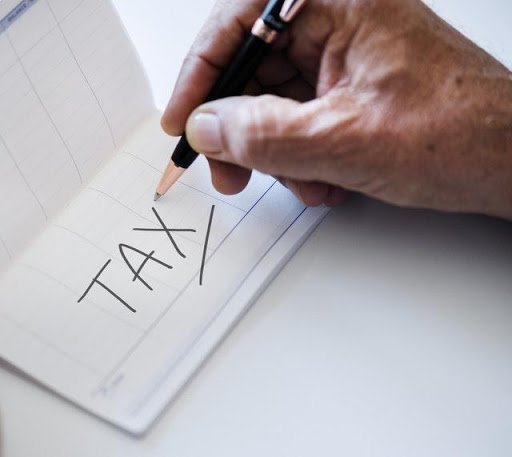 Episode 38 – Too taxed to tax?
I don't wish to be that guy, but tax season isn't far around the corner, are you ready yet?
After a recent episode of CRYPTO 101 revisiting tax season with Happy Tax's CEO Mario Costanz, it got me thinking about how prepared I am.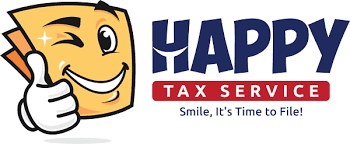 You can find Mario's Bio on LinkedIn - here.
You can find the CRYPTO101 Podcast episode with Matthew Aaron – here.
Maria explains about how he and his company, Happy Tax, are leading the way in crypto tax prep. 
Unfortunately, as of yet, Happy Tax are only based in the US so getting advice for anywhere else like the UK for example is quite difficult. 
This then led me down a bit of a path. For my businesses which I run here in the UK, I have an accountancy firm who prepares our filings and deals with all the paperwork. I decided my first port of all was them. 
I got some blank expressions. The owner of the firm was even contacted whilst on holiday (via email I must add) and he returned with little information to help. It left me a little bit in the lurch and having to seek advice elsewhere.
I had another meeting with a friend of a friend, again little to no answers and a few more blank faces. I was starting to think this was going to be a bit of a struggle!
I've asked about and not many people have had dealings within the crypto space. If you do or have then please let me know. It would be great to find someone like Mario who is based in the UK and has dealt with Bitcoin before. I mean I am new to the space and this will only be my first genuine tax season so surely others have had this issue, right?
Following on from my accountancy search, last week's episode about the Bitcoin Proof of Keys Day, really opened my eyes to my crypto dealings. 
I started at Coinbase, this is my on-ramp where I swap my fiat for Bitcoin. I have made quite a few transactions in my 10 months of crypto. It's scary trying to keep track. Not only that, but having to convert my Pounds Sterling into Euros before purchasing the Bitcoin adds a whole new element to documenting my trades. 
After seeing the hundreds of little transactions, I have also made on Binance, it led to me think that the whole tax season thing could be a disaster if I was unable to actually put together an annual report. 
I started out with using a basic spreadsheet. However, with the £s to €s conversion this became almost impossible to track and I certainly didn't have the knowledge on how to build a spreadsheet to make the correct calculations for me. As you may know already I am not a particular whiz on computers and I tend to stick to very basic tasks while on my PC. 
I really needed help. I started to scour the crypto communities to see if there was anywhere to make my life easier. I found there are a few 'coin tracking' websites which can do all the tracking for you. They link into all or most of your accounts and automatically scan which trades you have made and when. 
I thought I would give one a go. They were giving away a free trial period so I could see how things worked out. I won't name any names right now as I don't wish to put myself at risk. The website uses APIs linked to the various exchange accounts to compute and track your data. I am under the impression that the API keys are not the safest and have been known to be hacked. I wish to play things on the safe side. Let's not forget I am an average consumer and my OPSEC (Operational Security) knowledge is not the most elite level.
So far, I have been quite impressed. I would have never thought in a million years I would ever be dealing with something called an API (Application Programming Interface) – if you want to know what an API is then here's a quick wiki page – Having to go through the process of setting up the correct keys is quite nerve-racking. One slip could put you in real security danger of giving out your information. I went through a few educational videos and read-throughs before I took the plunge for the first time. 
If you are going to set up your own 'coin tracking' account with APIs then I would definitely recommend having a pen and paper to hand to write down all the correct key information. It starts to get quite mind boggling otherwise.
I will keep an eye on my account and see how things go for the trial period. I shall also report back closer to the time with how I go on re accounts. Having said that, like I asked before if there is anyone out there who is UK based and has a contact then please get in touch!
Email – [email protected]
I am always looking to improve my knowledge as well as my personal connections to help where an average guy gets stuck in the crypto mud!
I hope you are more prepared for tax season than I and if not, then hopefully I haven't frightened you too much into getting prepared ready for the upcoming period!
Good luck and thanks for reading!!!
---
The new CRYPTO101 book is now available and perfect for the green-faced cryptonian!You can purchase a copy right here -–> JOHNNYS GUIDE TO CRYPTOCURRENCY
If you want to learn more or get involved in one of the best and largest growing communities then stick around. CRYPTO101 is always expanding. Always looking to get people from everywhere involved. And the first place to do that is the Facebook page. Give it a try today, you never know how it might help!
I myself, have received a lot of love and support from the awesome community there. You can find a lot of content on the CRYPTO 101 Steemit blog page as well. Articles are being put there all the time!If you're on twitter, give me a shout @DaveDustpan. I tweet a lot of light-heartened rubbish, but I do share some knowledge and journey updates from time to time.
Finally, if you've got the time, please take a quick trip to Patreon, please have it in your heart to become a Rarris on Mars member and help keep the community going! I myself am a Patreon. I do this because my mistakes would have been a hell of a lot worse had CRYPTO 101 not been there for me. Not only will you get exclusive content from Matthew Aaron and the team but hopefully it will make you feel all warm and fuzzy inside.
Thanks.
Dave x
___________________________________________________________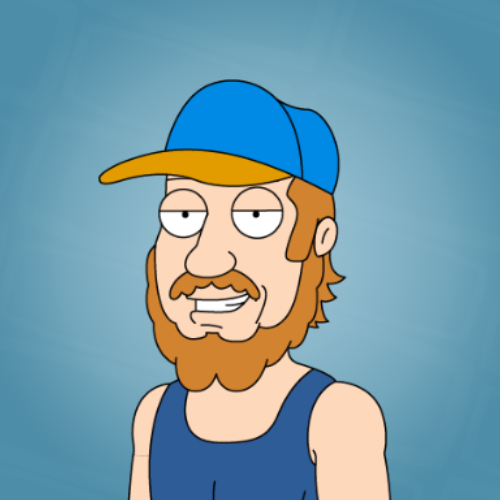 About the Author:
Dave Dustpan is a noob to the world of crypto detailing his ups and downs in his journey to blog-writing crypto superstardom in his original series – The Diary of an Unmade Man
He also likes to write and review crypto projects, but from the perspective of an average consumer - an under represented section of the crypto community.
Dave lives on the South Coast of England, with his partner Mrs D. They enjoy keeping fit, holidaying around the world, renovating property and watching all types of docuseries on TV.Outside of crypto Dave runs two family businesses. This takes up a great deal of time; although crypto is fast becoming his newest passion. He has an enthusiasm to learn about an industry which he has no clue about. As an amateur keyboard stabber, he hopes to continue writing and one day become a best-selling published author.
If you have enjoyed reading or want to get in touch please do so, Dave loves a chat!
T - @DaveDustpan