The Diary of an Unmade Man Ep 37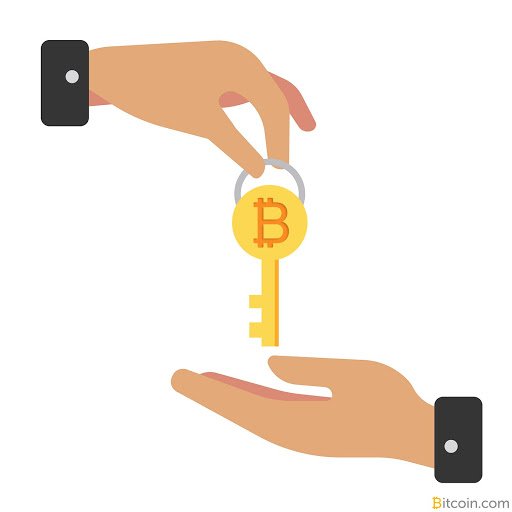 Image courtesy of Bitcoin.com 
Episode 37 – Bitcoin Proof of Keys Day
If like me you have been catching up on all the CRYPTO 101 podcasts as of late, you may well have heard the episode with Trace Meyer. (← You can find out about Mr Meyer here on his website.)
He seems like an interesting fella. He was around the Bitcoin space fairly early on and has continued his evangelistic approach whilst promoting Bitcoin at almost every opportunity. 
If you are interested in listening to the episode you can do so here;
CRYPTO 101 Podcast w/ Trace Meyer – Bitcoin Proof of Keys Day
If you want to read a short overview of how the interview went, just head on over to the CRYPTO 101 Blog page on Steemit with Glen Veitch. 
CRYPTO 101 Blog – Trace Meyer Episode
Listening or reading up on how the Bitcoin Proof of Keys Day came about is a great introduction to learning about Bitcoin. It is also a great introduction to self-sovereignty.
I know I am a little behind the ball seeing at the big day was on January 3rd. But I still thought I'd share how my day went and how I got involved.
First, you may well know that I keep the vast majority of my 0.0002 Bitcoin offline. It is stored safe and securely in an air tight container away from prying eyes and most importantly, my idiocy. I do not, and neither should you, trust any of the exchanges. That even goes for Mr Changpeng Zhao's Binance and the big great American hulk, Coinbase.
It has been proven many times over the years that the exchanges are very much a weak point in the link towards securing you cryptocurrencies. There has also been more than one occasion where the anonymous figures running an exchange have disappeared off the face of the earth, with more than a few extra tokens stashed in their digital wallets. 
But the Bitcoin Proof of Keys Day was more than just showing up the exchanges. It was a lesson on how to fully take control. I do have the odd bit of dust scattered around the ethersphere, dotted about on an odd obscure exchange. There may have been an occasion or two where early on in my Crypto-career I was led down a horribly thorny path and decided to take the plunge on an invariably risky 'shitcoin'. 
I must admit to spending a few hours, surfing through my list of exchange in my little black book, and coming across a small pile of worthlessness every now and then. I know it's not big, and it's certainly not clever to gamble your money or net worth. But every now and then a disastrously tempting project rears its ugly head on social media begging you to spin the wheel of misfortune. 
The 3rd of January for me was very valuable. It helped me learn that I have most certainly been playing around on too many exchanges! I have lost track of too many transactions and my Blockfolio is all over the show! 
It's almost like I need to completely go back to the beginning and start a fresh. Relook over all my transactions and work out what I truly have bought and how much everything is now, not worth!
I am trying to get better with my organisation in life in general. I really need to take that approach with crypto as well. There are a few guys who have spreadsheets which can do fancy updates but truth be told I'm more of a pencil and paper guy (not even a pen). 
Having said that It was satisfying to go around all the exchanges and collect in every last drop of crypto you believe you own. I will not say it's not an expensive thing to do as quite a lot of the exchanges charge extortionate fees to withdraw. But it certainly felt empowering knowing I held the keys to my fortune come the end of the day. 
Next year I shall definitely do more to promote the day. To be completely honest I learnt about it all really late on. It's a great way to build community spirit and it is also a worthwhile hat tip to Bitcoin's birthday. Obviously, some would say I am making assumptions by thinking Bitcoin will even be around next January, but hey, I'm willing to bet a large chunk of my nothing that we Old Cryptoninans will be the ones left laughing!
As ever, thanks so much for reading, and I hope your Proof of Keys Day went as well as mine.
 
Dave x
 ---
The new CRYPTO101 book is now available and perfect for the green-faced cryptonian!You can purchase a copy right here -–> JOHNNYS GUIDE TO CRYPTOCURRENCY
If you want to learn more or get involved in one of the best and largest growing communities then stick around. 
CRYPTO101 is always expanding. Always looking to get people from everywhere involved. And the first place to do that is the Facebook page. 
Give it a try today, you never know how it might help!I myself, have received a lot of love and support from the awesome community there. You can find a lot of content on the CRYPTO 101 Steemit blog page as well. Articles are being put there all the time!
If you're on twitter, give me a shout @DaveDustpan. I tweet a lot of light-heartened rubbish, but I do share some knowledge and journey updates from time to time.
Finally, if you've got the time, please take a quick trip to Patreon, please have it in your heart to become a Rarris on Mars member and help keep the community going! I myself am a Patreon. I do this because my mistakes would have been a hell of a lot worse had CRYPTO 101 not been there for me. Not only will you get exclusive content from Matthew Aaron and the team but hopefully it will make you feel all warm and fuzzy inside.

 
About the Author: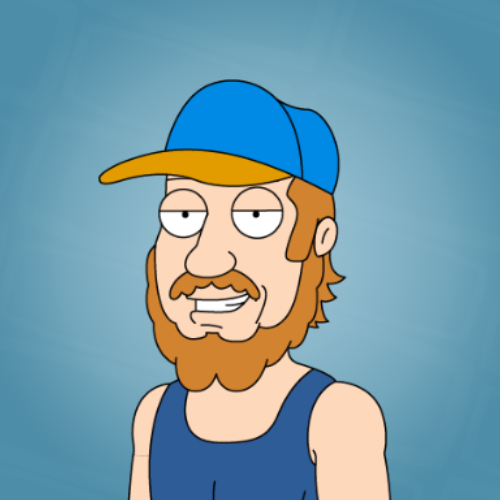 Dave Dustpan is a noob to the world of crypto detailing his ups and downs in his journey to blog-writing crypto superstardom in his original series – The Diary of an Unmade Man
He also likes to write and review crypto projects, but from the perspective of an average consumer - an under represented section of the crypto community.
Dave lives on the South Coast of England, with his partner Mrs D. They enjoy keeping fit, holidaying around the world, renovating property and watching all types of docuseries on TV.
Outside of crypto Dave runs two family businesses. This takes up a great deal of time; although crypto is fast becoming his newest passion.
He has an enthusiasm to learn about an industry which he has no clue about. As an amateur keyboard stabber, he hopes to continue writing and one day become a best-selling published author.
If you have enjoyed reading or want to get in touch please do so,
Dave loves a chat!
E - [email protected]
T - @DaveDustpan