The Diary of an Unmade Man Ep 33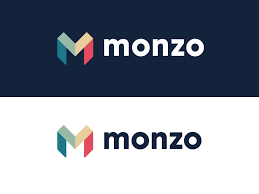 Episode 33 – Two eyes are better than one 
Yo Yo and festive greetings to all. I hope everyone is prepared for yet another over-commercialised period of family arguments, burning turkey and extremely competitive board gaming. Let's all get our tinsel on! (yes I did just say that, yikes) Anyway, enough of that Christmas cheer lets get back to why I am here. Crypto. This week's blog is a slight change of tone from the norm. If you want me to declare Bitcoin to $100,000 in 2019, you may have to stop reading now!
After listening the to the CRYPTO 101 podcast with David Gerard , I took another look at my thoughts surrounding Bitcoin and the digital asset space in general.
A few months ago, I put it to host Matthew Aaron about having another view point on a podcast. I wanted to hear about the space from an 'outsiders' perspective. Someone who would give a reasoned argument and not just spout bad words about the 'fake internet monopoly money'. Well the episode turned out to be a real eye opener. Hearing the thoughts of a true crypto critic helped me see clearly for the first time in a while. It made me second guess and really assess my thoughts surrounding blockchain. 
Maybe crypto isn't going to take over the world after all?!
If you listen to the episode David explains to Matthew about how he became to be a Bitcoin 'hater'. He gives detailed reasoning behind his scepticism and doesn't hold back on the negative press. In fact, in a way he uses the negative press to push his agenda (as well as his book - butI should have a read of it before I comment or criticise that myself).He believes every coin available is somewhat a scam and eventually Bitcoin will dissolve into a distant memory. 
Maybe he has a point?
With the recent bear 'winter' market crippling accounts and projects everywhere, could the 'bubble' have burst already?The interest in crypto has clearly cooled and many who are now losing, as opposed to making money, are turning their backs.But, scams are being pushed to the forefront, bad actors are being outed and the passionate are hopefully bustling away at a desk in the dark somewhere preparing for the future. 
I've not been around long enough to really make an expert opinion on how long this bear market will last. But I do try to take onboard a few opinions where possible. This helps me to ascertain an unbiased approach and stay level headed when looking into the future.
Standing back and looking from a macro level, I am starting to believe that Bitcoin may not be the technology to topple the fiat money system. At least not this decade!
However, it could quite well have been the start of things. 
In 100 years' time (when I am most likely long gone) the monetary system WILL have changed. What to, I'm not 100% sure, but more than likely most forms of physical cash will have been made redundant. Just think about the last time you wrote a cheque?!!
Many around crypto are calling for mass adoption. Many are calling for institutional investment. But we won't see the global changes until many parts of the tech are smoothed out and a few regulations have been put in place. 
This will sound like a slightly strange opinion, especially when I am quite clearly optimistic about the crypto space in general, but I've started believing the mass adoption of crypto will actually start with the banking institutions. Banks will disappear from the high-street, but not altogether. A lot more 'online' banking companies and institutions will appear as more and more transaction are carried out digitally.  
 
As more millennials and humans in general, deal less in cash or cheques, the move to digital 'money' is already happening. 
Many countries in Asia already have a fully functioning digital cash systems, and a friend who lives in New Zealand, recently told me he hasn't touched cash in around 5 or 6 years.
 
The global move to digital cash and assets will lead the path for cryptographic transactions. As the technology becomes more efficient and user friendly, it will become second nature to the children of the future to spend money without ever seeing a pound sterling or a crisp green dollar bill. 
As banks increase the likelihood customers of transacting online, customers will be more inclined and feel safer using other forms of digital currency. The move from fiat to crypto will then be a smaller jump, thus paving the way for mass market introductions and usage. Therefore, I have recently invested in a digital banking company. 
Monzo.   
There's no shopfront No high-street bank, for me to enter. But the app is free. The transactions are fast and there are some very cool features to help budget, and plan your finances carefully. 
If crypto is 20/30/40 years off, then I believe digital banks like Monzo are a great stepping stone and merely 5-10 years away from mass adoption. 
Rome didn't expand or fall in a day. These are macro level hypotheses. My knowledge on economics and financial markets is extremely limited. I have no formal education in the field. What I know is what I have learnt mainly over the last few years of my life. I've had to learn some of it the hard way. 
By making this investment in Monzo I am looking to hedge my bets with crypto. But on the same coin I am also looking at it as a supplementary investment. If all goes to plan Monzo will be the next HSBC, Santander, or other global banking institute. Hopefully in 10 years' time I shall be able to look back and agree I made a good decision and that by then my knowledge on global economics will be a lot more in depth. 
After all, experience can be priceless!
As always thanks for reading, let me know your thoughts and peace out! 
________________________________________________________________
If you want to learn more or get involved in one of the best and largest growing communities then stick around. CRYPTO101 is always expanding. Always looking to get people from everywhere involved. And the first place to do that is the Facebook page. Give it a try today, you never know how it might help!
I myself have received a lot of love and support from the awesome community there. You can find a lot of content on the CRYPTO101 Steemit blog page as well. Articles are being put there all the time!
If you're on twitter, give me a shout @DaveDustpan. I tweet a lot of light-heartened rubbish, but I do share some knowledge and journey updates from time to time.
Finally, if you've got the time, please take a quick trip to Patreon, please have it in your heart to become a Rarris on Mars member and help keep the community going! I myself am a Patreon. I do this because my mistakes would have been a hell of a lot worse had CRYPTO101 not been there for me. Not only will you get exclusive content from Matthew Aaron and the team but hopefully it will make you feel all warm and fuzzy inside.
Thanks for reading folks and stay safe out there,
Dave x
T - @DaveDustpan