SpringRole – the new system of personnel search based on the blockchain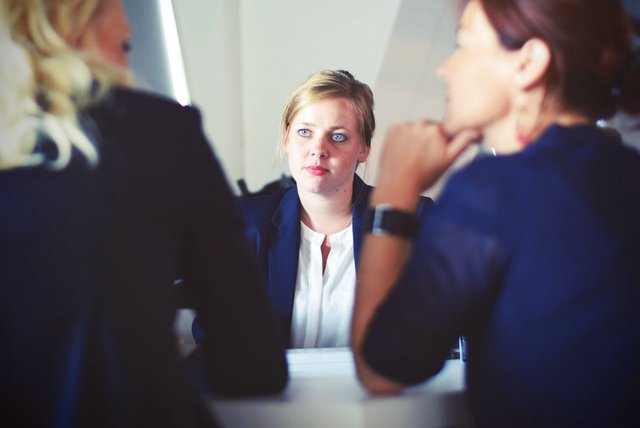 What do you think, how much does the average employer spend on studying the resume and taking a decision on hiring? 22.9 days. I did not come up with this, it was scientists' opinion. The SpringRole system, created on the principle of blockchain, allows to reduce this time to several hours.
The human resource is the most valuable, and the leading market-players know this. But to find a qualified specialist, you need to have an excellent "nose". After all, according to the data, 53 out of 100 applications from candidates contain inaccurate information (we all can fib) or just are cookie-cutter.
That's the role of SpringRole
It exists to improve - even to help the existing HR system in the enterprises to find qualified personnel. SpringRole ICO is a platform for collecting summaries and applications, verifying them and attesting them through multiple confirmations over the chain. We know this is called a blockchain. And here I also can quickly and easily receive my reward in tokens.
How it works (for applicants)
Register on the SpringRole platform and sign up.
Create a certified summary of the general pattern.
Download it for general access on the blockchain.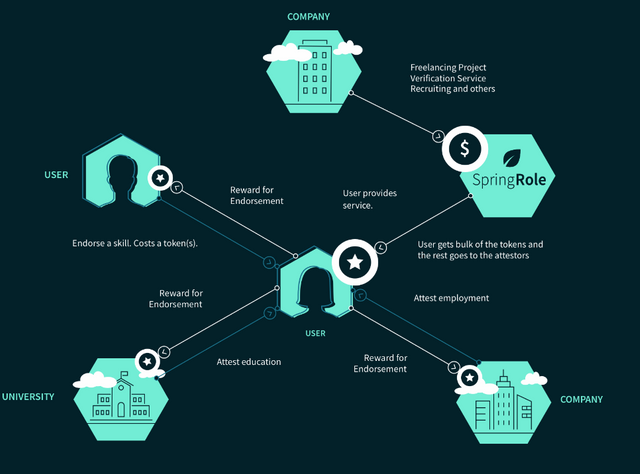 In my profile, I, as a jobseeker, can describe both academic qualifications and gained experience, skills. After that my skills will be "approved" by other users of the blockchain. And if I make changes to my profile, they will be added only after checking by senders and recipients. It's like elections by pure democracy, it's a pink dream of all idealist employers.
Who created this?
Almost all of the SpringRole team are Hindoos, and it's no surprise that SpringRole Inc. is registered on the Cayman Islands. There are among others 9 managing experts and about the same number of developers. What about the leaders of the project?
Kartik Mandaville – founder and СEO. Master from the Carnegie Mellon University, specialist for working with big data. Previously participated in the project IBM Watson, in 2010 created the service of automatic congratulations AutoBudder and won the contest ACM Challenge of Code.
Shivhari Shankar – product manager, previously worked for Guru G Learning Labs and as a software engineer at Cisco.
David Lewis - Biz Dev & Strategy, previously worked in the branch company of Sun Microsystems.
Vinay Agarwal – head of engineering, known for his participation in projects like Urban Remedy, Elle, Let Me Know.
And so on, there are a lot of talented people here!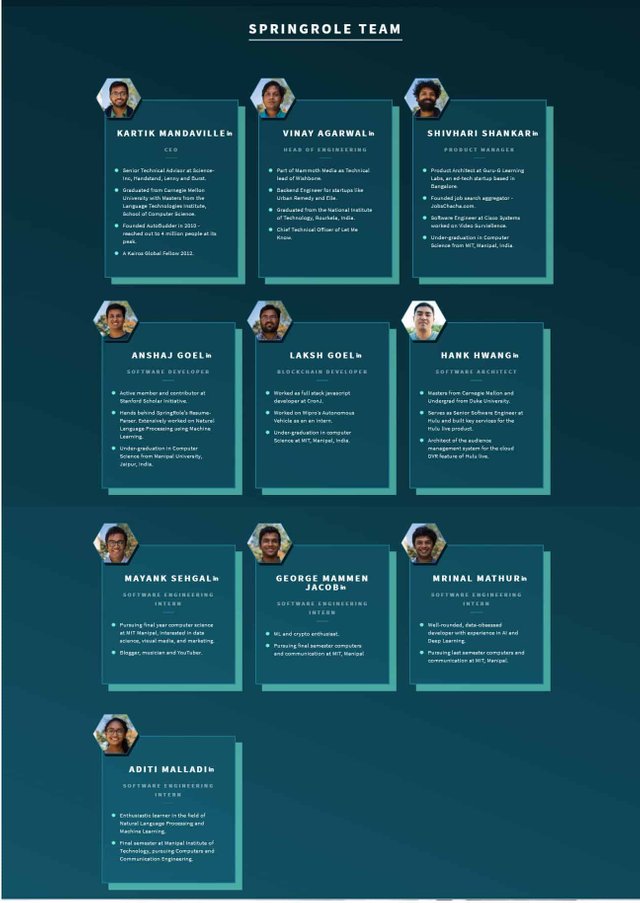 Project Goals
Let's think about how this platform will help entangled employers, working in the world, where after communicating with a mass of spirited people, dreamers and nimblers, finally, you just want to find a competent specialist:
Screening of "noise" - among all submitted applications, about one third part belongs to people who do not have experience or even understanding in this sector. Why waste time studying this 1/3?
The search for professionals "manually" takes too much time. The SpringRole platform will return this time to employers.
The selection system allows you to raise on the top CV of the best specialist, which is often lost behind the non-professional's one (first come, first served).
In turn, the best of the best, whose CVs are lost or even do not reach the employer, can already collect a portfolio for an interview: their chances are increasing.
Who else participates in the certification system?
In general, everyone can take part in the verification: where there's and will there's a way. The creators of the ecosystem guarantee, at least, that in the review of CVs will take part:
Companies in which job-seekers worked before.
Universities where they received their education.
Course providers such as Udacity and Coursera will be able to confirm that a specific user has passed a certain course on their platform (uuuh, as if the electronic certificate is not enough).
Experts who take the exam or can confirm the development of the competitor.
SpringRole's Tokens and ICO
The platform, as expected, operates its own digital currency "Spring" based on ERC-20 standard. The declared issue is 10 billions. Actions of other participants of the system allow creating tokens, which can be confirmed by a set of skills, "paying for the certification". Also to get access to a proven database of employees.
SPRING price: 0.00002 ETH.
Spring Token Public PRESALE will be held from 1st June to 15th June, 2018. The minimum contribution is 10 ETH, and there is a limit of 500 ETH. Bonus size is 40%.
More details about the stages of the project on the Road Map: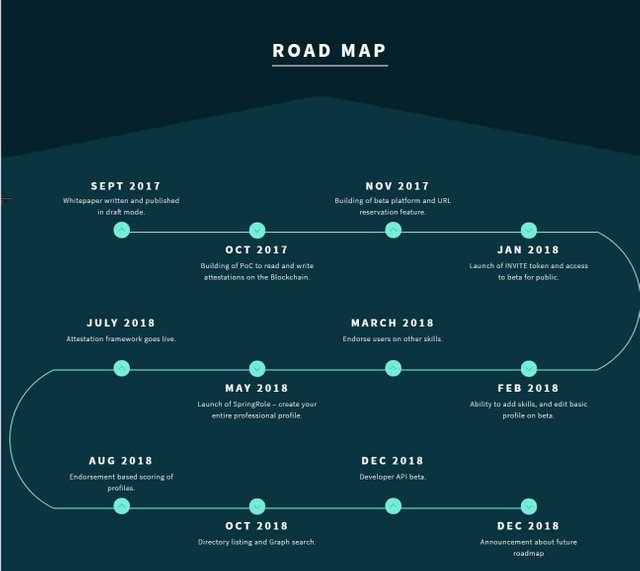 Here's how the tokens from the main pool are going to be distributed at the end of the project:
Token Sale — 25,5%;
Contributors and advisors — 10%;
Market Development — 30%;
Team and Founders — 25%;
Foundation — 9,5%.
Summarizing
SpringRole proved to be, in my understanding, the right platform that will find itself and pay off. Let's assume, that only a stupid employer (or stupid HR-manager) will miss the chance to reduce the search for cadres up to several hours. Well, while ICO starts, I used airdrop SpringRole and got 100 Spring tokens. It can simply tokenize my future energy as a freelancer.
Web * Whitepaper * Telegram * ANN * Bounty * Profile
Bitcointalk username: ashao1015
Telegram: @ashao1015
ETH address(ERC -20): 0xA9BFD3D38156416eA00AF4BF17F19E382CD4d29F