All-in-one payment solution for e-commerce!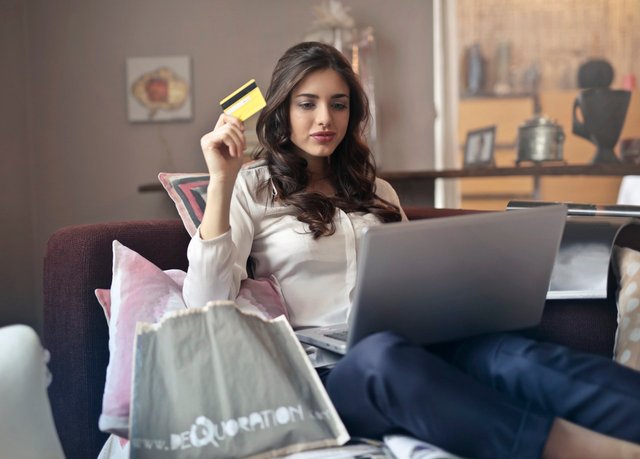 Today, you can sell any goods online faster and better than on the shelves or in door-to-door format. There is much that has been changed already, and e-commerce market will continue to grow. How much, do you think, will be the total amount of this market in 2021? Neither I nor you probably can calculate that, but the economists did. They calculated and named the amount: $ 4.5 billion. This all was mentioned for the fact that the ARAW blockchain, focused on servicing payments and communications in the field of e-commerce, will find its niche and very quickly. So quickly that you wouldn't have time to buy enough tokens during the Pre-Sale, which already began on July 1.
I'm kidding actually, but they collected already more than 9 million usd on presale.
What will we talk about?
About ARAW and it's tokens. The system goes to be the first one in the world that combine e-commerce and crypto-currency payment methods. After all, today many banking and financial structures recognize that the future of online payments belongs to the blockchain technology.
Of course, by creating their project, the ARAW team presented their own crypto currency, which should unite payment points around the world. The developers have also provided several useful solutions (some of which are still under development).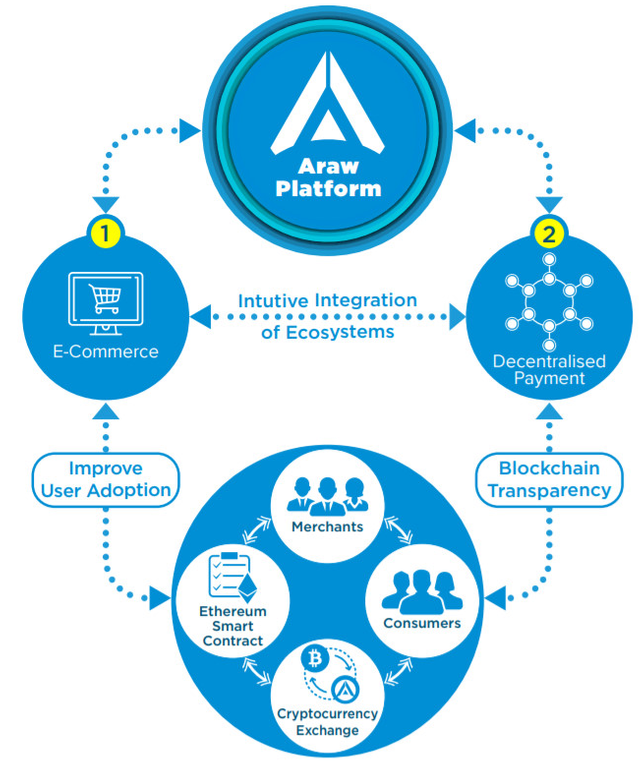 Useful solutions from ARAW
Araw Pay - a system of payments that allows you to pay for goods by clicking on one single button;
Araw Touch & Pay payment card, you can actually receive the first payments on this card during the Bounty Campaign;
Transparent ecosystem with an increased share for all its users;
Bounty system that was planned to heat up an interest in the project.
Problems and solutions
Despite the growing interest in crypto-exchange payment systems, the scope of application of the token is still catastrophically small on a global scale. The team is thinking about how to expand it, especially in the countries of the third world. Unsurprisingly, many members of the team, including its CEO, come from India and Southeast Asia.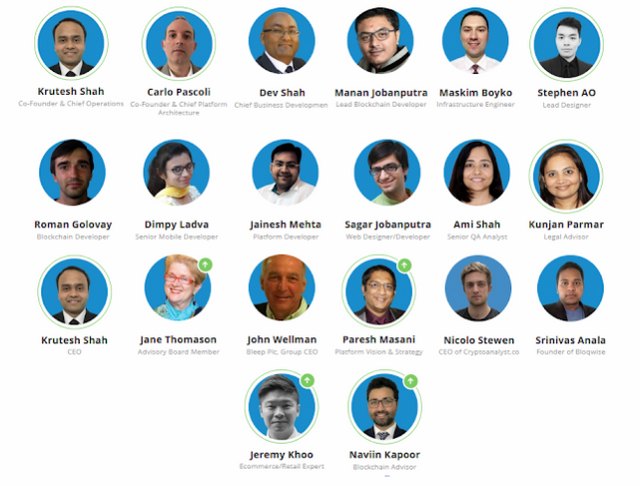 It is planned to develop and sell the online widget Araw Pay, which will allow you to receive money for the goods from other owners of the token. The widget can be downloaded for a fee and installed on the website in payment instruments.
A typical problem for the older generation that scares off potential users is the complexity of interface of many applications and web sites. Therefore, developers make every effort to create an intuitive one. Such an application, through which my grandfather would be able to pay, and he's the same age as the Pope of Rome!
And the last is not the least is customer support. It is promised in the form of a separate web site that will work around the clock and help both sellers and buyers.
What will I win?
Participating in this project, I can get a card for easy and safe token payments by Touch & Pay. I expect to get some profit, a kind of cash back, because I bought some tokens during the Pre Sale campaign. Until the end of the main Sale I do not want to use them - let's see how much profit I will receive from the growth rate.
In addition, I can install a widget on one of my online stores as an experiment and check how easy the ARAW ecosystem will help me to get money for my product. Of course, before the year 2019, I do not count on anything: the project is only at the fund-raising stage. However, one more electronic payment tool will not hurt me, with the nomadic life that I lead - it's better than paying with credit cards, while cash pay in my case is not always possible.
ICO ARAW
I drew my attention to the following: it is planned to issue a very large volume of ARAW tokens, 5 billion, to be exact. Of which 3.5 billion tokens will be released immediately. In order to buy at least one, you need to verify on the site and to go through the know-your-client procedure.
As I said at the beginning, Pre-Sale started on July 1, with the goal of collecting at least $ 2 million. Well, I wish good luck, because the cost of one token is ARAW = 0.01 USD. Distribute the funds received as a result of the campaign as follows: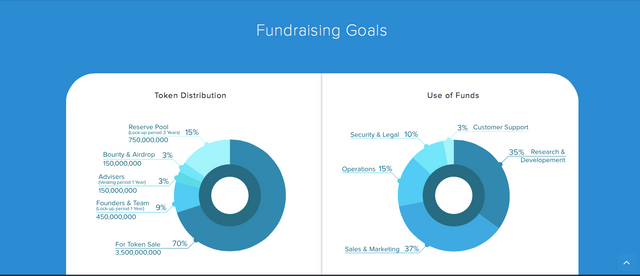 In my humble opinion, the team in this project earns a pittance - 9% is on average half as much as in other blockchains. Also on bounty and airdrop there was allocated only 3%, is this not a weak spot? On the other hand, the guys should know what they are doing, giving 37% for marketing and promotion and almost as much for development and research.
And here is what the Roadmap project looks like: starting with the idea that emerged in 2016 and moving to an already existing platform with valid smart contracts and P2P.

My conclusions
The company ARAW, which by the way, is based in London, has a solid base and constantly goes to improvements. In 2018, there were released applications for mobile devices, also there have been reached many marketing solutions, the team has optimized the control panel. Growth is visible and prospects are visible too. In general, the product is interesting for those who own the "branded" online stores with customers in different parts of the world, but also for any in-store reseller. Learn more about ARAW from WhitePaper and other official project resources.
Website * WhitePaper * Facebook * Twitter * [ANN]Bitcointalk * Telegram * [Bounty]Bitcointalk * Profile