Metal Pay is a new mobile banking app that allows users to have the feel, security and conveniences that all of us enjoy with Venmo, Pay Pal and Square's Cash App.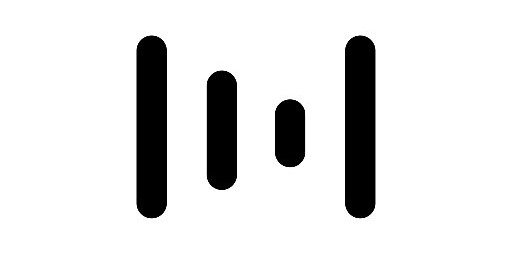 Metal Pay logo from their official Twitter
Fully understanding what Metal Pay does and aims to do was at first, confusing.
So they have micro-investing, cryptocurrency and regular USD payments, you earn MTL token that's on the Ethereum network... , It has .... How, what, when, why & where ??
In this cryptocurrency/blockchain/dapps (decentralized applications) space you have to remember this is basically one big experiment! Metal Pay is doing work in uncharted territory. At this point I reached out to one of the team members on Telegram.
I learned that the Metal Pay team is working on many things they can't reveal in advance, and are implementing as fast as possible.
The things I don't have complete clarity on. First, is all the features their current version of the app contains. It's iOS (Apple) only for now and my phone is a Samsung Android. Their demo videos are great but that only goes so far. Secondly, they are refining PoPP (proof of processed payments) which they haven't been able to release much information on until they refine the algorithm. Lastly, information regarding merchants. At the moment Metal Pay is only intended to be used as a payments app between family and friends. They are working on adding merchant/business accounts.
The best resources I found were their official website, Metal Pay's Terms of Use!, and their blog.
---
Before we go further :
I have no affiliation with Metal Pay and this is not an endorsement. Everything in here is my opinion only based on my research, and do not take this as financial advice. Do your own research.
---
The Team
The Metal Pay team has a solid public & verifiable track record. In this article I'm going highlighting Metal Pay's CEO & founder Marshall Hayner.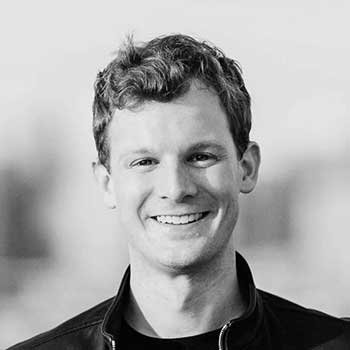 Image from Tulip Conference speakers page
Marshall Hayner started Metal Pay (Metallicus Inc.) in 2017. Marshall's past resume includes starting QuickCoin in 2014. The first Bitcoin wallet to be integrated on Facebook. Also, work on Dogecoin, Stellar, Block.io, ChangeTip, and the Bitcoin Fair.
Information about the accomplishments of the other team members.
"The team behind Metal is nothing to scoff at with experience in Visa, American Express, other popular blockchains, UX (Apple), and Saatch&Saatchi for marketing."
CryptoNews
Features of the App & Execution & Going Forward
Metal Pay's iOS app launched in September 2018 - not yet available on android and as you can see, it's a gorgeous looking app. Since it's release the team has focused on timely updates and steadily adding features.
Before the launch of the iOS app their first acquisition was the Crumbs (Crumbs Technologies Inc.) micro-investing app. This is how Crumbs works, if you have a purchase that isn't an even amount it rounds the purchase up to the nearest dollar. Ex: $2.39 cup of coffee, there is $0.61 cents left over. $0.61 cents is added to a pool of left over change that the app will cash out at a certain amount, ex: $5.00 spare change saved or etc. and buy cryptocurrency with that.
In their terms of use I found out that they are working with SynapseFI to introduce physical and virtual cards to spend your cryptocurrency in 2019!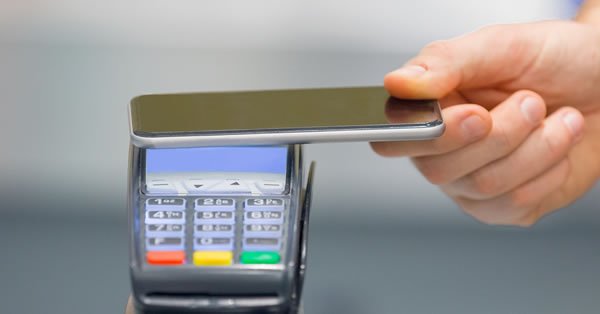 Don't quote me, but quote this twitter tweet and this blog post about multi-coin support. As of the next software update of the app they are adding the ability to buy and sell other coins with USD besides Metal.
What You Should Understand
PoPP (Proof of Processed Payment). This is essentially the time it takes your rewards to clear and get distributed. Right now this is a centralized process, but they are working on on a process different from Ethereum's PoW (proof of work) and PoS (proof of stake).
Instantly if you hold traditional USD (fiat) money in your FDIC insured bank account on the app.
A few days if you make a purchase with your linked bank account (money not stored in your Metal Pay account). That is when the ACH (automatic clearing house) has finalized it.
Up to a few hours or how ever long it takes for the Ethereum network to clear transactions made with cryptocurrency, if you make a purchase with cryptocurrency.
It is as it says, a PoPP. Proof of processed payment.
You have to be 18 or older to use this service and provide ID & SSN.
Only your regular money is FDIC insured on the Metal Pay banking app. Cryptocurrency is not FDIC insured.
The ultimate end goal as stated in their whitepaper.
"Without an incentive to purchase, cryptocurrency may never reach mass adoption."
"The goal is to provide all of the financial services small to medium sized businesses (SMB) might need, but can't access currently."
What This Means
Metal Pay is the only banking app where you can check the transactions on a decentralized network!

Mainstream adoption of cryptocurrency will not happen without a company like Metal Pay. They provide beautiful and gamified user interface that incentivizes your purchases with a token. Regardless if you spend regular USD currency (fiat) or cryptocurrency.

The only banking mobile app has regular USD currency (fiat) and cryptocurrency live together in the same wallet or account.
Summation : They have a visible team, clear goals, proven comittment, an app on iOS that from the website looks very appealing to millennials. Besides some objections raised and then put to ease, from my point of view I saw no red flags. If they can capture the market they can make some moves for cryptocurrency and mass adoption. Metal Pay has a strong start and who knows what the future holds for them. If you're curious, they're worth checking into.
Resources: