BitConnect Scam Exposed! Proof of BitConnect Ponzi Scheme!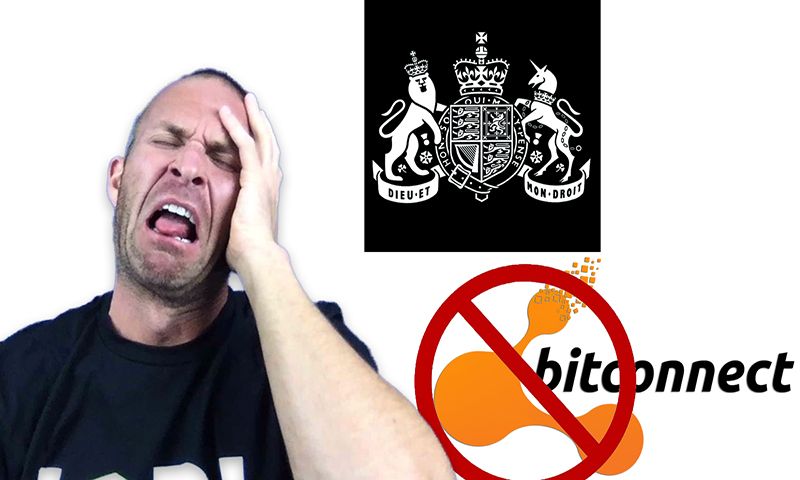 Should we all move on from BitConnect (BCC)? UK Shutting down BitConnect! BitConnect is finally exposed for the SCAM that it is. The UK company has 2 months to prove that BitConnect is NOT a Ponzi Scheme before it is shut down and all assets returned to the crown. Some famous YouTubers (Trevon James, Crypto Nick, and Craig Grant) have been continuing to say BitConnect is not a scam, but I'll expose them for the money-making scammers that they are :)
Crypto Love on YouTube: https://youtube.com/c/CryptoLove
To appease money-hungry lawyers and irresponsible people, it should be known that I AM NOT A FINANCIAL ADVISOR and THIS IS NOT INVESTMENT ADVICE. I am merely educating and entertaining. What you do with your own money is your own responsibility. Seek the counsel of an intelligent financial advisor (good luck finding one) before investing yours or anyone else's money.
Crypto Love Donation:
Bitcoin - 15DazsKt5EKLPojjKacPAwnJ2nJn2EF9A1
Ethereum - 0x5Db0b1300898d349DDE9DDBEc284F8602F55AA06
Litecoin - LQEmDtB44jGfYhT3rV683wGwBuVPxX2fV8
NEO - AVPUTz3WmL1ASjVj9FJCYGUP3CDTkbeUoa
#shouldweallmoveonfrombitconnect #ukshuttingdownbitconnect #bitconnect #bitconnectscam #bitconnectlending #bitconnecttutorial #bitconnectreview #bitconnectinvestment #bitconnectexplained #bitconnectspreadsheet #bitconnectmining #bitconnectstaking #bitconnectcapitalrelease #bitconnectscamproof #bitconnectscamornot #bitconnectscamorlegit #bitconnectscamreview #bitconnectscamalert #bitconnectscamevidence #bitconnectscamjustinvested