12 Days of Coinbase : Day 1

Coinbase launches its new 12 Days of Coinbase initiative and commits itself from December 10th to December 21st to publish new features and new services every day at midday.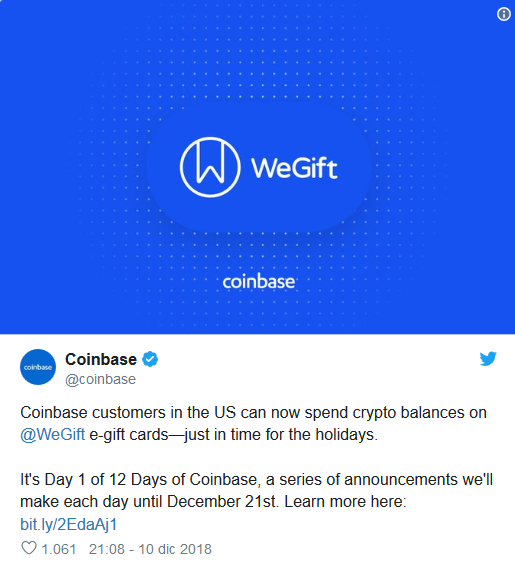 The first news was announced yesterday and concerns the possibility for US citizens to use their cryptocurrency balance on Coinbase to buy gift cards from WeGift.
Thanks to this, WeGift aims to conquer the US market given the fact that WeGift is already a solid reality in Europe.
WeGift cards are available for many different retailers for example Nike, Adidas, Domino's and Uber and many more!
With this event (12 Days Of Coinbase), the trading platform aims to transform any scepticism related to the adoption of crypto in the physical world from impossible to possible.