Monaco is the best crypto visa card. Currently #1 top gainer in last 24 hours, buy the dip if it crashes, or look for an entry point now around $6 because it has VERY LOW circ supply and was already $24 back in August 2017.
https://www.youtube.com/channel/UCY18sVFFrvttztZqxwKZT7w?sub_confirmation=1
Are you bullish or bearish on MCO? Leave a comment.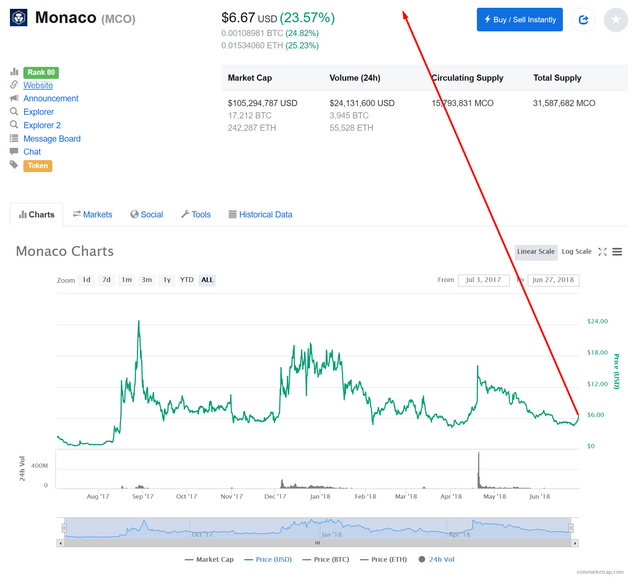 This is not financial advice