Cryptassist Website Integrations
To assist Cryptassist users with gathering the latest information on market capitalization rankings, mining profitability and exchanges, all on one easy to use platform, Cryptassist will integrate three of the leading websites on these topics.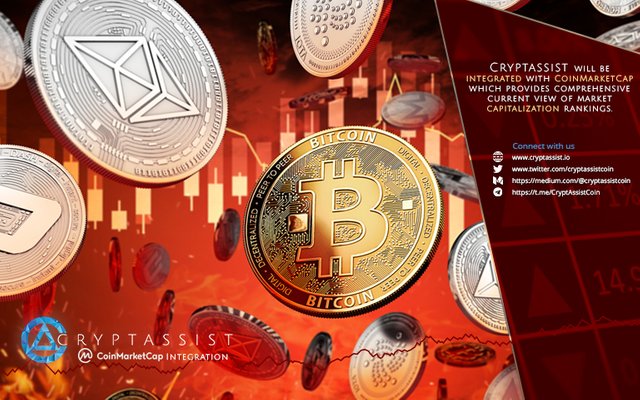 CoinMarketCap Integration
The CoinMarketCap website provides a comprehensive current view of market capitalization rankings, easy to view charts and much more, allowing users to scan the cryptocurrency market in detail.
CoinWarz Integration
Cryptassist will be integrated with CoinWarz, which is a handy tool for miners to see which coins are the most profitable to mine. The cryptocurrency profitability information displayed is based on a statistical calculation using the hash rate values entered and does not account for difficulty and exchange rate fluctuations, stale/reject/orphan rates, a pool's efficiency, and pool fees.
Exchange War Integration
Exchange War is a website that lists the most popular cryptocurrency exchanges and 24 hour volume charts, allowing you to compare exchanges to assist in your decision on where to buy and sell your cryptocurrencies.