Cryptassist Trading Solution
The Cryptassist Trading Solution application is a revolutionary cryptocurrency trading tool that will arm the everyday trader with the same data that multinational corporations routinely pay millions of dollars to obtain.
Through refined algorithmic trading, coupled with analysis of each user's custom profiles, the application will alert traders when coins which fit their criteria are considered to be exhibiting strong buy or sell potential.
Think of Cryptassist as a personal trading assistant
Cryptassist will be personal team of data scientists and a one-stop solution to altcoin information and alerts.
Unlike other applications which may simply alert users of unusual volume changes in the market, alerts that traders will receive are based on extensive and constant data analysis, as well as the traders user profile. This ensures that no trader is receiving alerts on coins that they are not interested in.
Cryptassist will allow traders to access privileged trading statistics and metrics not available anywhere else
CTA holders will be able to use them for a pay-per-alert service. With a custom profile, the user can create personalized settings, stay updated on the analytics of a large number of currencies and have exclusive access to both OTC altcoin trading and integrated exchange trading.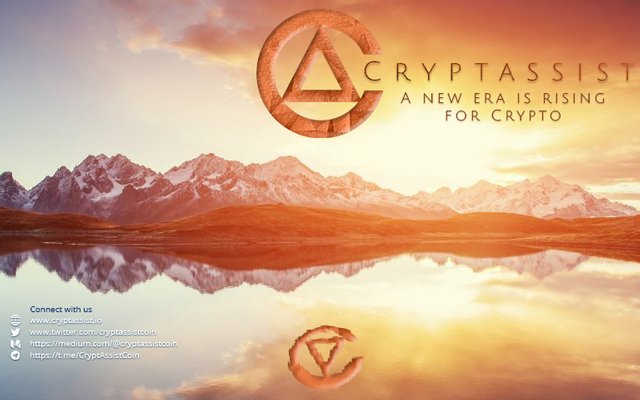 Users will have access to information from a large array of news sources with optional alerts and will be able to enter their CTA into a queue that can send a notification to the trader when a coin is exhibiting strong buy or sell potential based on general market sentiment, trend and technical analysis and the user's custom trading profile. The alerts sent to users will provide detail on which metrics and information were used by Cryptassist to generate the alert, enabling traders to make informed decisions.
To learn more about the Cryptassist Trading Solution or the Cryptassist platform, please visit our website or download our Whitepaper at www.cryptassist.io