Cryptassist Referral Program
Cryptassist have introduced a referral program for the duration of the ICO that will allow all registered users to refer CTA through any online means and make a profit out of their referrals' investment.
Register now and get your referral link – promote Cryptassist online!
The link can be shared anywhere online. Each link will have an exclusive identifier code and when a registration comes from the link, it is automatically placed under the referrer's name.
CTA rewards for referrer and the referral
When an investment is made, the referrer will receive bonus coins in their account. The bonus will be 4% of the referral investment. The referral will receive a 2% bonus by using the link provided.
Friends, relatives, colleagues, in fact anyone that uses a referral link and an investment is made will benefit.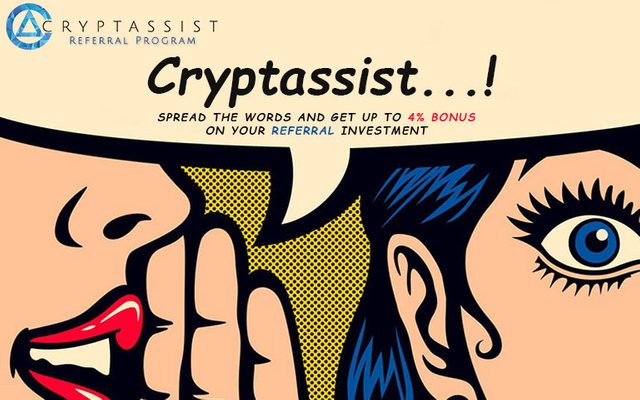 To learn more about the Cryptassist platform, please visit our website or download our Whitepaper at www.cryptassist.io