Last week I posted a list containing ranking of the subreddit members. I'm creating this list to provide a data point that may help traders.
Here's the ranking for today: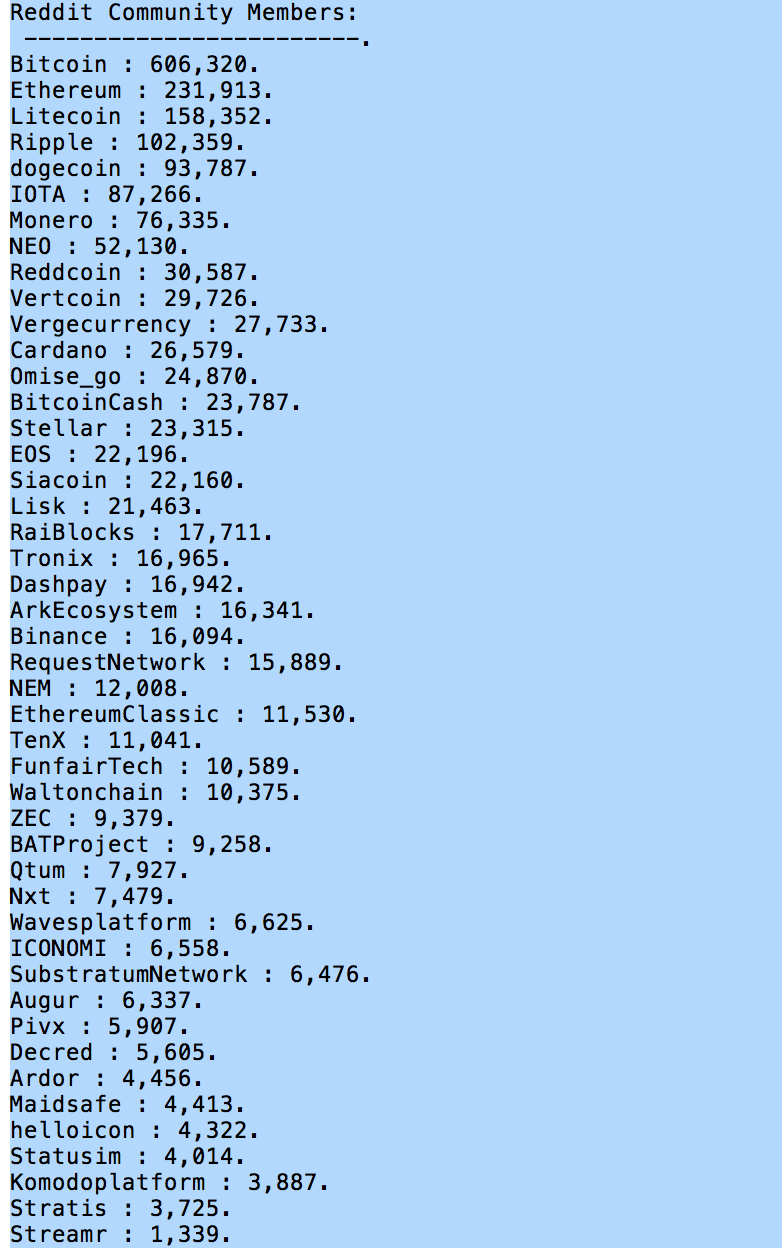 Did I miss any popular subreddit for a coin? Let me know! I'll update the ranking in a few days again.