GOOD WILL HUNTING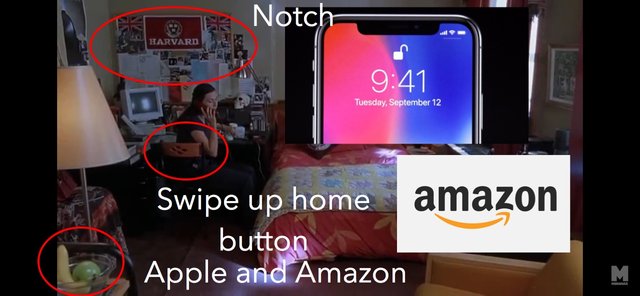 Here we look at two frames from the Good Will Hunting the movie. The movie is about the coming of the new age and the people in this generation. You can see Will being affected by various mind control techniques, and the movie largely is about the journey of a smart man becoming a mental patient.
There are large schemes in the movie. Will portrays an incarnation of Lord Shiva, and we see the angelic war most of the time.
Here we will look at some iconography that is all too familiar. Here in this scene we have Skylar answering the phone. Notice that her side looks like an iPhone. The diamond illuminati button at the bottom being the home button or a swipe up.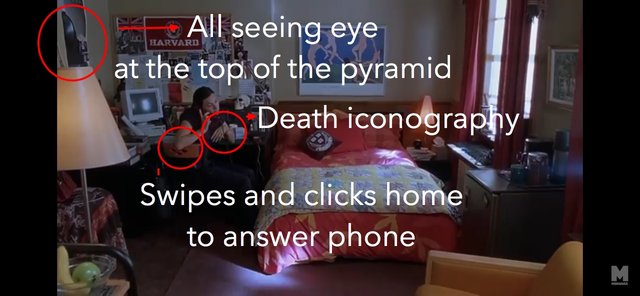 Notice that she swipes or clicks and as soon as she does that the death hand appears. The iPhone is death. You have various supporting iconography like the Amazon banana, the green Apple under the pyramid.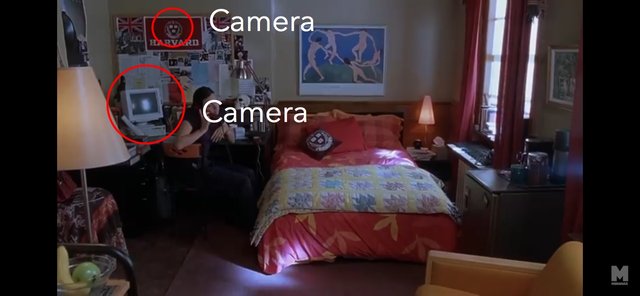 You have a clear indication here that they are looking through the glass at you. They are looking through the iPhone, the Mac (Cam), and all means they have. Notice the 322 Skull and Bones skull iconography.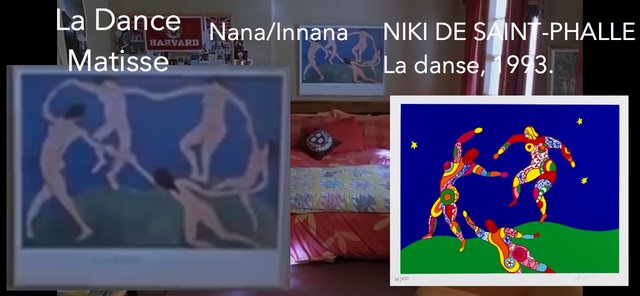 Skylar has La Danse by Matisse hanging above her bed. This painting reminded me instantly of Niki Saint Phalle Nana. Ironically she has a similar painting called La Dance. This is a play on Ma, and Nana. Nana being Innana or Ishtar - goddess of death.
SATOSHI and ISHTAR
Satoshi backwards is ISHOTAS. Say it really fast many times and you end up with Ishita. It is a common name for females and is derived from Ishtar.
An SS Invention
Bitcoin is an invention of the SS, the serpent from Orion. The lord Shiva. The destroyer himself. He is bankrolling the electricity required for all the hashing on the big chain. No one will surpass the chains he chooses.
Here in this Back to the Future article we take a look at some supporting imagery. https://steemit.com/cryptocurrency/@cropcircle/back-to-the-future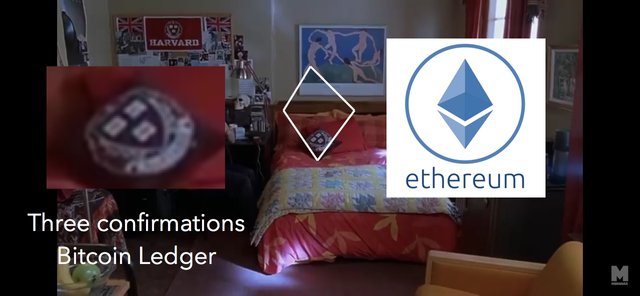 Here you have some decentralized and cryptocurrency iconography like the Bitcoin and Ethereum. Both of these cryptocurrencies are an invention of the Egyptian kingdom, being shown here as Harvard. As you can see they are telling you that they own the computer, they own the internet, and they are capable of time travel and warping.