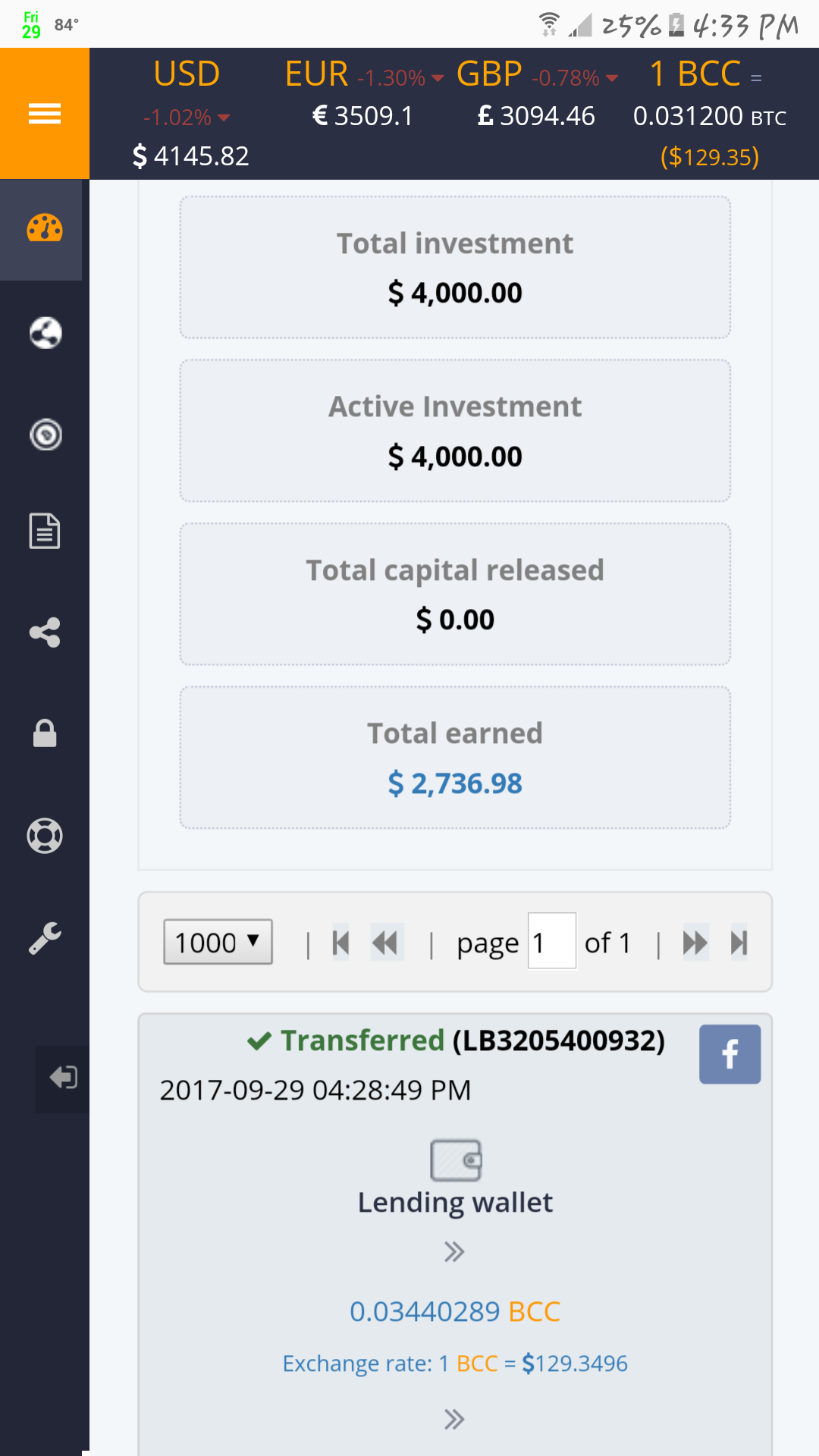 Just a quick snapshot of my Bitconnect Dashboard. In just 8 short days since my last post I have increased the "Total Earned" on my account by $434.
ACTUALLY, since that last post, I've decided to save the daily interest in my BCC wallet instead of immediately re-investing it back into the platform.
I had an inkling that the price of Bitconnect was going to climb within the last week so I've actually made MORE by doing this. Once I've generated the $1010 for my next loan, which should be within the next week or so, I will be adding onto my "Total Active Investment."
Let the haters keep trashing this platform. There really is nothing better than succeeding in something so MANY uninformed people keep spitting on. While they keep running their mouths, I'll keep adding the $1010 of interest payments to my account around every 16 days.
Once at 10k, I'll be averaging around $3000 per month in passive income. And to think, this all started by taking $2k and joining the Bitconnect movement July 7th of this year.
PLEASE upvote, comment and FOLLOW