YF MOOONSHOT : Generates Sustainable Wealth For YFMS Token Holders Through DeFi Protocol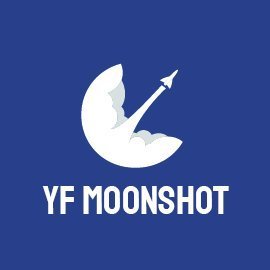 DeFi also known as Decentralized Finance has become a buzzing topic in the cryptocurrency community. The DeFi approach is aimed towards decentralizing the traditional financial economy on a broader range in contrast to decentralization of money through introduction of Bitcoin.
Furthermore, DeFi promotes use of open source softwares and decentralized networks to expand multiple forms of financial services and products. Leverage of DeFi enables financial Dapps to be created and operated on a transparent and trustless infrastructure like permission less blockchains and several other Peer to Peer protocols.
At present, DeFi is mostly applicable in three main areas which includes providing gateway for Peer to Peer or pooled lending and borrowing frameworks, establishes opportunity for monetary banking services like issuing of stablecoins and support advanced financial tools such as Dex, Tokenization platforms and many more.
Also, the above three functions operates with other types of services and products like funding protocols, index construction, data analysis applications, software development instruments and subscription management services. Even in KYC, AML and other identity management services, DeFi dApps is proving to be relevant.
In comparison with convectional financial services, the DeFi trend presents different advantages which can help eliminate need of third parties, reduces cost of operations and improves overall security.
YF Mooonshot is a new innovation based on DeFi protocol which helps interested persons to easily engage in the DeFi trend and capitalize on benefits available in the crypto market.
ABOUT YF MOOONSHOT
YF Mooonshot is designed to be a remarkable platform based on DeFi protocol. This enables users to stake their assets in different pools and earn profitable YFMS token.
The platform 's framework comes with governance policy that offers YFMS token is such a way that users will always benefit with their staked funds in diversified investments portfolios. Distributions of YFMS token is achieved in a transparent and simple manner that promotes credibility of the platform, maximizes profit for users, remain reliable and stable for duration of staked assets.
Moreover, users can also stake stable coins like USDT, DAI and TUSD token to several available portfolios to enable them participate in the ecosystem reward model and receive the YFMS governance token. In addition, users that stake and hold YFMS will be handsomely compensated with bonus in YFMS overtime within their separated portfolios.
The developers implemented a good strategy to bring value to both YFMS token and the platform's staking mechanism. Firstly, Yf Mooonshot runs with a burn mechanism wherein half of generated assets by users is automatically swapped for ETH and traded on market to purchase YFMS token. The purchased tokens will be burned to support token value and burn mechanisms is initiated everyday at 00:00 UTC time.
Also, whenever YFMS token is unstaked from the system, then 2.5% of unstaked tokens is automatically burned to protect and improve the token value.
Another implemented strategy is found in the staking operations, wherein price preservation and sustainability of YFMS is attainable through release of 0.4% staking rewards each day at 00:00 UTC time. All these approach will allow participants to understand and explore the benefits and worth of YF Mooonshot and YFMS token.
In conclusion, leverage of DeFi protocol enables YF Mooonshot to revolutionize the modern financial industry, bringing about value and wealth development to YFMS token owners. I suggest readers to research more about this innovative project using the official links below.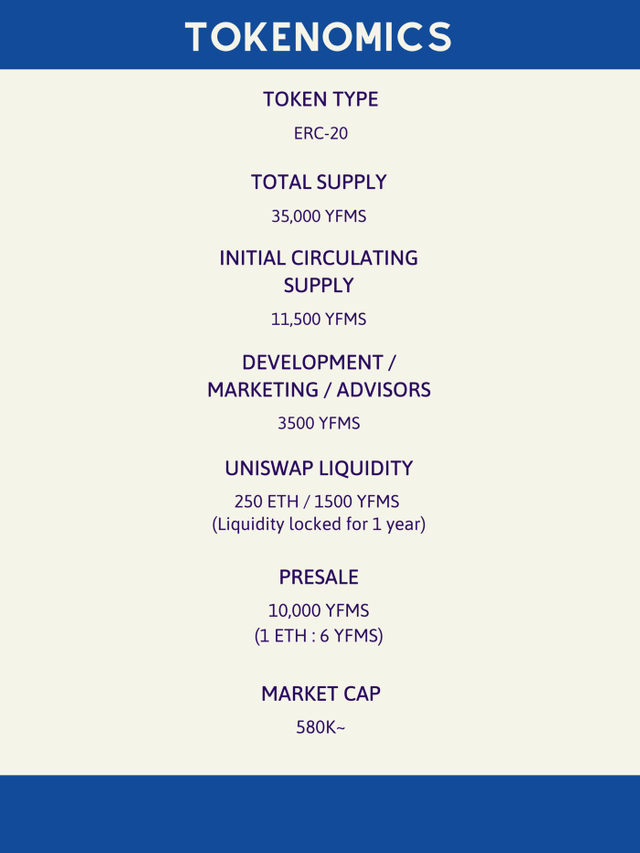 For More Information on YF Mooonshot ;
Website : https://www.yfmoonshot.com/
Twitter : https://twitter.com/yfmoonshot
Telegram : https://t.me/yfmoonshotchat
Medium : https://medium.com/@moonshotfinance
Discord : http://discord.gg/HpwNn7P
WRITER DETAILS,
BTT Username : Johnson Knight
BTT Profile URL : https://bitcointalk.org/index.php?action=profile;u=2326370;sa=summary
Proof of Authentication Link : https://bitcointalk.org/index.php?topic=5275465.msg55210167#msg55210167