Free BMX Tokens (Win 10,000. 8,000. 5,000) Only In Shot Time!

What is BMX?
BMX is a crypto build by Bitmart, is one of the fast growing exchanges crypto with over 600,000 users worldwide. With only eight months of launching. Recently it becomes one of the top 20 exchanges with over $100 million daily trading volume. BMX is currently traded on Bitmart at $0.03 per BMX.
How to get your free BMX tokens
This is how you can get your free BMX tokens; you can get free BMX tokens now by participating, the "trick or treat" Halloween campaign!
The details are as follows:
Start time: now! This is the best time for you to participate.
Deadline: October 31st
How to participate:
Draw scary things using any of the trading pair charts on BitMart Exchange. (Draw to Scare!) See examples below:
To be eligible for the prize, you will need to:
• Upvote this Post
• Resteem this Post
• Post your drawings on social media like (Steem, Facebook, Instagram, Twitter, WeChat, Weibo, etc.) and use the #BitMartHalloween tag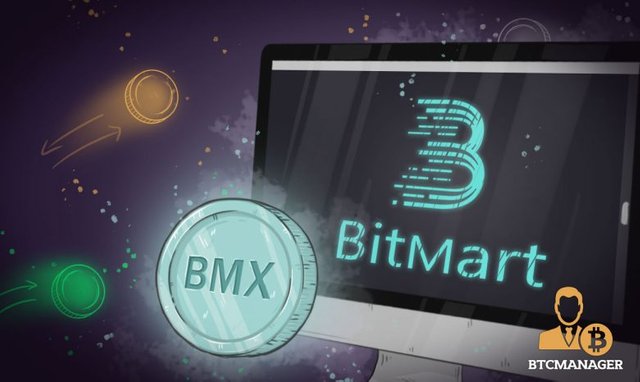 After getting up to 30 likes on any of the above social Medias, you will be eligible to receive 300 BMX. To claim your reword, fill out this Google form.
I want you to get prepared awaiting bigger prize! On October 24th – October 31st.
We are selecting 10 best submitted drawings and host a public vote on Twitter from October 24th - October 31st.
The top 3 winners with the most votes will receive the following prizes:
10,000 BMX
8,000 BMX
5,000 BMX
We also have some special treats for you!
Treat 1:
free 50 BMX sign up bonus. If you sign up Bitmart using the code "Halloween" (without double quotes), we will give you 50 BMX for free! You can also use the referral link.
Treat 2:
"Candy Box": If you complete transactions on Bitmart of at least 0.1 BTC equivalent amounts during the campaign, you will also receive a candy box (free tokens) surprise!
Excited? Signup for Bitmart now and claim your free tokens! Sign in and start trading if you have an account already!
Terms and Conditions
Participant must have a registered BitMart account to participate.
The BMX earned from registration will be frozen in your account until you have completed a transaction greater than or equal to 0.01 BTC.
The BMX and candy box bonus will be issued to users' accounts within 7 business days after the campaign is over.
Anyone found to use multiple accounts to enter will be ineligible to win.
Winners will be announced on November 1st, 2018.
BitMart reserves all rights to this promotion.
Stay connected with us
To learn more about BitMart.
visit Website, Twitter or join Telegram.
If you have any questions, please email support@bitmart.com. Wish you a happy Halloween!
BitMart Team
October 13, 2018
BT Coin Hunter:Teaches The Entire Strategies To Get Free BTCoin Online || And How You Can Make Money Online And More.
Please Visit BTCoin-Hunter's For More Details About Cryptocurrency etc.