Quick Intro
This is the second ICO review for my new Crypto Analysis and Opinion site - The CryptoJam. 
The ICO space is where new disruptive businesses and ecosystems are  being born all the time - but not all disruptive enterprises are born  equal. I want to add some objective analysis and opinion to selected  projects and generate discussion around what I see as the future of the global economy. 
Because this is our first review - any feedback on the presentation or content would be much appreciated!   **REMEMBER** This document represents independent  analysis and opinion only.  It is not intended to constitute financial  advice of any form and should not be used that way! - The CryptoJam  
---
Social Media Links
---
The Jam Rating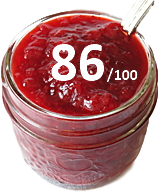 In a nutshell
This looks like a highly professional and potentially transformative project. The Shping model prunes inefficiencies from the retail ecosystem and provides a framework in which buyers and sellers interact directly. Significant and real benefits apply to both sets of stakeholders. The outcome is improved information, security, accuracy and service delivery. Many of the key pieces are already in place or at least in their initial form. Significant funds are being allocated to the initial growth and adoption stage of the scheme through the incentive scheme. Despite the large token supply and possible downward pressure on token price in the short-medium term, the investor is nonetheless getting plenty of bang for buck.
---
Token Sale and Allocation
| | | | |
| --- | --- | --- | --- |
| Presale Start | Presale End | Crowdsale Start | Crowdsale Close |
| 22 Jan 2018 00:00 CET | 31 Jan 2018 23.59 CET | 22nd Feb 2018 00:00 CET | 23 Mar 2018 23:59 CET |
Crowdsale Bonus Schedule
Token Allocation Breakdown - 1 SHPING = .01 USD
Day 1
Crowdsale (50%)
5,000,000,000
50,000,000 USD
Day 2-8
15%
Incentive Reserve (42%)
4,200,000,000
42,000,000 USD
Day 9-15
10%
Advisers(5%)
500,000,000
5,000,000 USD
Day 16-22
5%
Shping Team (2%)
200,000,000
2,000,000 USD
Day 23-30
0%
Bounties (1%)
100,000,000
1,000,000 USD
Total
10,000,000,000
100,000,000 USD
Token Sale Notes
Powered by Ethereum smart contracts, tokens can be stored on any ERC20 compatible wallet.
Private blockchain based on Hyperledger Fabric will play the role of a register for key data events and be integrated later in the project.
Investors will receive tokens immediately upon submission of Ethereum
Tokens cannot be transferred until completion of the sale, however retailers or brand owners can immediately develop campaigns and transfers to consumers.
There is a Platinum for Life promotion only available during the Crowdsale - essentially granting a user the highest status level for life if they purchase at least 1,000,000 tokens. Approximately $10,000 USD equivalent.
Tokens supplied to Shping Team and Advisers will be transferred over 3 years in 6 equal installments.
SIRT is the Shping Incentive Reserve Tokens used for expansion and adoption of Shping App amongst users. Unsold tokens will be moved to the SIRT.
USA, China and New Zealand residents excluded from purchasing SHPING tokens during the token sale.
---
The Business
Shping started its life as the Authenticait platform in 2012, an Australian company focusing on providing digital authenticity type services to track products through the supply chain. Shping is aiming to create a comprehensive consumer and retail ecosystem that provides a range of services. As a consumer, imagine your looking for a new large screen tv. You've dragged your partner through 3 different stores and they don't seem to be getting any more interested in resolution or color profiles. Strangely they can't even spot the difference between OLED and LCD. Requiring more help, you pull your phone out to compare specs and prices, check reviews etc. With the Shping app installed you can scan the product's barcode which will generate a range of data from sources like brand owners, retailers, other consumers and industry authorities. Shping will provide access to comparative prices, specifications, reviews, warranty info, special deals from multiple brands and outlets, product authenticity verification etc. Consumers will in turn earn SHPING tokens by uploading products into the database, submitting reviews and correcting product information. They will also participate in a reputation/status system - progressing through levels based on activities, frequency and network size. This will also integrate with brand and retail specific customizable loyalty programs. Retailers and brands owners will purchase SHPING to develop marketing campaigns that direct tokens to potential customers in exchange for different activities. For instance, a brand might push messaging to potential customers as they approach a physical store - providing specific outlet information with special deals and offers. Submitting a review or product upload might generate similar interactions. Retailers can purchasing SHPING packages that will provide access to consumer demographic data, ready-made loyalty programs, social media integration and automated marketing programs. A key part of whether SHPING is successful or not will depend on the development of its product database. From this will stem multiple benefits to both consumers and retailers, including:
Secured tracking and tracing of merchandise,
Product authentication,
Raw material traceability,
Product recall management,
Activating and managing warranties,
Administering regulatory traceability requirements,
Shping Co have already established key partnerships required for the implementation of many of these key elements. This includes GS1, a company responsible for managing global product barcode standards, and Everledger, a digital global ledger that tracks the provenance of high-value assets in an authenticated and immutable manner. There's more info on these in the whitepaper here, but both look like solid established companies and relationships.
---
Roadmap
There are a Milestone plan as well as two different roadmaps outlined in the whitepaper.
MileStone Plan
The MileStone plan outlines expansion and work goals based on different amounts of fundraising levels met, including countries in which operations will occur and broad objectives. Phase 1 was met in the Presale - and this includes budgeted expansion into Australia, New Zealand, China, Korea, Singapore, Russia and India. Shping already maintains offices in 4 of these countries. For example, Phase 4 which kicks in upon raising $15,000,000 -expansion plans expand to the U.S.A, Europe and Japan. This Phase is expected to roll out over 12-18 months and result in a forecasted 50,000,000 total users of the Shping app. This seems like a lot and can be compared to the number of people who used Uber to hail a lift last year was around this number.
Expansion Roadmap
Plans for expansion into India, UK, USA and Germany all for Q1 2018. Shpings about to roll out new offices across the world as well as budget and plan accordingly should be relatively reliable given they have already setup in 4 different regions - Melbourne, Singapore, Beijing and Moscow. If fundraising and expansion goes according to plan, Shping will have all the primary population centers on the globe covered by mid 2018.
Development Roadmap
Objectives already met include the establishment of the product database and developing the Shping Coin by Q4 2017. Next objectives for the first half of 2018 include a Retail module and Blockchain ledger development. Plans include approximately 10 key development goals through to 2019. Overall development and expansion roadmaps are comprehensive if not very ambitious - particularly on the expansion side. A proven record in operating across geographical regions can lend confidence to these predictions.
---
Key Team Members
| | | |
| --- | --- | --- |
| Name | Comments | Social Media |
| Gennady Volcheck (CEO) | Founded Shping/Authenticait in 2012 and a strong technical background. Extensive experience in this type of business with his management of the parent company. | Linkedin checks out with evidence of employment, relationships and positive reviews. |
| Andrei KUcherov (CTO) | 15 years experience as a dosftware developer and engineer. Also employed with parent company since it was founded. Overall responsibility for the Shping Platform | Linkedin checks out with evidence of employment, relationships and positive reviews. |
| Tony Lee (CMO) | 20 years experience as a marketing and strategy director.Employed with Shping since 2013. | Linkedin checks out with evidence of employment, relationships and positive reviews. |
---
Summary
The Positive
The Negative

Shping App is operational and functional already. Anyone can install the app and begin scanning products for Shping tokens. The ICO should increase usage.
Existing revenues through Authenticait and 24 brand partners.
Multiple revenue sources from a separate monetisation model for Brands, manufacturers, retailers and certification bodies. Specific details of these packages are outlined in the whitepaper.
Existing offices in Australia, Singapore, Beijing and Moscow show a proven record for expanding into key manufacturing areas, especially China.
Key Strategic partnerships already in place including those required to implement product tracking and authentication.
Significant funding and planning devoted to building adoption and database through the Incentive fund.Multiple revenue sources and benefits.
Experience and Knowledge of key team members within the existing organisation.

Number of tokens and existence of Incentive Reserve might hold token price down for some time. Short term flip profits may not be that viable.
No existing base in the U.S. means the largest consumer market may not get exposed to Shping for sometime, despite existing plans for expansion into the U.S.A.
Seemingly ambitious consumer usage objectives - uncertain if success really depends on such high numbers of app usage.
---