What is a DEX Explorer?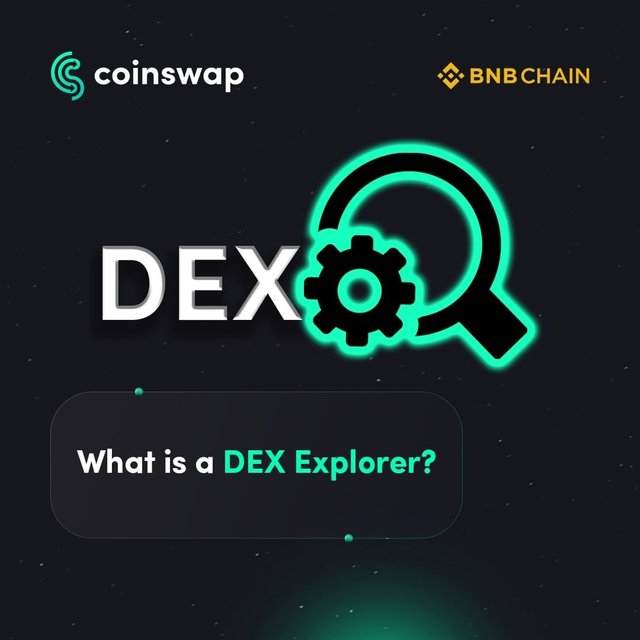 ⚙DEX Explorer is an essential tool to access Blockchain data. Decentralized Exchange or DEX enables the user to trade Blockchain Assets such as Bitcoin, Ethereum, etc., directly without interference or mediator in the Blockchain industry.
🔗Block Explorer exists to turn Blockchain data into a human-readable form through a particular URL, which is accessible to everyone. It specifies the contents of individual blocks, transaction histories, and transaction details.
⛓DEX Explorer is a part of Block Explorer. It provides real-time market stats such as trading volume, time, amount, addresses, etc.
🚀Coinswap Space is a DEX with a suite of products available in the Decentralized Finance Environment; join us today!
#CoinswapSpace #DEX #Cryptocurrency #Blockchain #DeFi #BlockExplorer #Exchange #Decentralized #Digitalization #Transactions #CryptoMarket #Assets #DigitalTransformation #Binance #BNBChain #SmartContracts #Fintech #CryptoNews #Money #Coin #Startup #Projects #Business #Future #Innovation #Cashless #CryptoWallets