How Can Cryptocurrency Battle Inflation?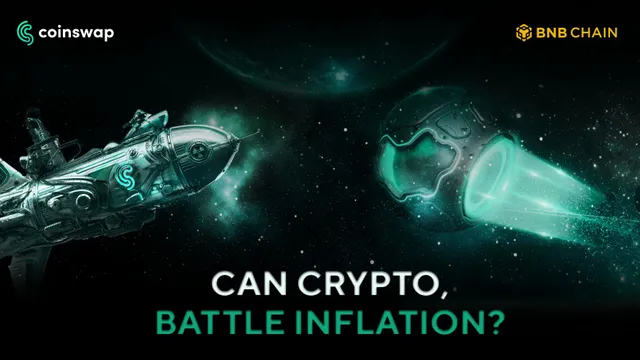 📉Inflation constantly threatens the stored value of fiat money, and people often hedge with assets that have value over time. Gold was used to be a hedge against inflation, but in recent years, cryptocurrencies have become increasingly popular.
🪙The limited supply of coins is one main factor that allows cryptocurrencies to hedge against inflation. Like Bitcoin, when Satoshi Nakamoto created the world's largest cryptocurrency, he made a source code that limits circulation to 21 million Bitcoins only.
💰But unlike gold, cryptocurrency is more convenient. You can make a transaction anywhere in the world in just a minute because anyone can use it if you have a smartphone and internet access. This is the reason why the ""unbanked"" chooses cryptocurrency.
💵Cryptocurrency cannot be manipulated, not like fiat, because you cannot just change interest rates and increase money printing.
📊Inflation is a complicated economic concept that can either be good or bad but is ruinous when it is out of control. Due to the pandemic, inflation has remained flat and shut down businesses over the last couple of years, but it expects to rise as the economies open up this year.
📰Read the article ""How Can Cryptocurrency Battle Inflation?"" in our blog here: https://bit.ly/3B9m0Ac
🚀Join Coinswap Space and learn more about how the crypto market works and how to earn from them.
#CoinswapSpace #Inflation #Decentralized #Binance #Crypto #Blockchain #Technology #BNBChain #Cryptocurrency #Token #Industry40 #Digitalization #Assets #Tokenized #Swap #Staking #Farming #Coin #Future #ValueChain #Community #Cashless #Innovation #Technology #Fintech #PersonalFinance #FinancialFreedom #Future #Disruption #Startups #CryptoInvesting #CryptoTrading #CryptoWorld #CryptoNews