Explore the World of Crypto Using Debit/Credit Card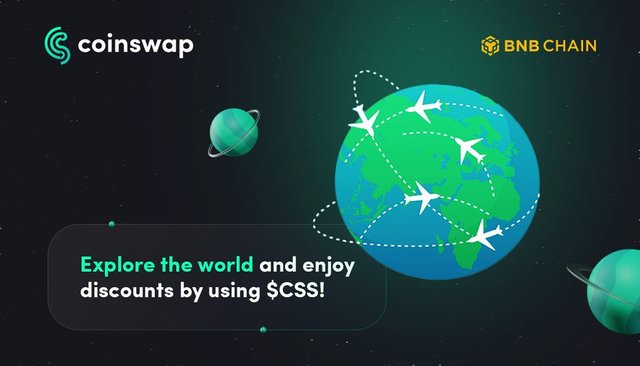 🪙With many payment methods available, cryptocurrency is more accessible to buy than ever before. You can purchase crypto instantly with your average credit or debit card.
💳 Debit and Credit Card make it easier for consumers to buy and invest in cryptocurrency. That is why many companies are adding these payment options to make it more convenient for everyone to purchase cryptocurrency.
📱Use the Coinswap Space platform, and you have the option to use your credit card or debit card to invest in your first crypto. You can also connect your wallet like MetaMask, but if you prefer to use a credit card, you can do so; as it is acceptable on the Coinswap Space platform.
🚀Explore the world of crypto now using a debit or credit card on Coinswap Space!
#CoinswapSpace #Cryptocurrency #Crypto #AMM #DEX #CreditCard #Cashless #Fintech #Decentralized #Cryptocurrency #BNBChain #Blockchain #Assets #Future #Money #PersonalFinance #DeFi #Protocol #AutomatedMarketMakers #Blockchain #Network #Investments #Exchange #CryptoInvesting #MarketCap #Cashless #Payment #DigitalMoney #Digital #Fintech #SmartContracts #Binance #BNBChain #BuildonBNBChain #CryptoNews #Tokens #Money #Digitalization #Future #Assets #Altcoins #Payments #CryptoIndustry"