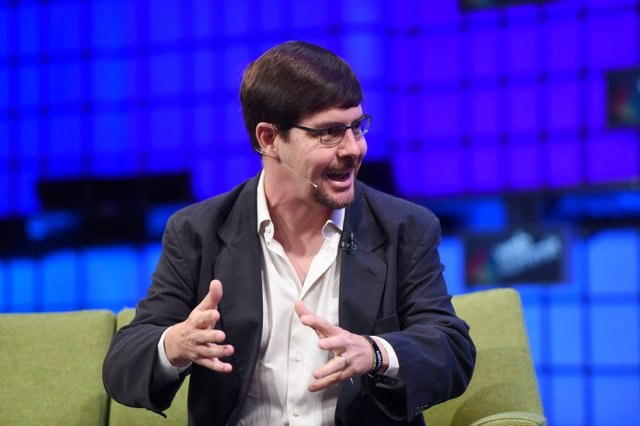 One of the original developers for the Bitcoin protocol, Gavin Andresen, contributed an idea to Github for Bitcoin Cash called "Storing the UTXO as a bit-vector."
The concept Andresen called "Half-baked thoughts exploring a different way of implementing a fully-validating BCH node," is an idea on shifting the storage of full transaction data to wallets. Andresen explained the concept is to let every node in the new network store a bit-vector for every block which then can be compressed even for gigabyte-sized blocks.
"This isn't a problem today (the UTXO set easily fits in the RAM of an inexpensive server-class machine), but might eventually be at very large transaction volumes," Andresen wrote."Initial block download is a problem today (it is annoying to have to wait several hours or days to sync up a new node), and this scheme could make it orders of magnitude faster by shifting the time when full transaction data is broadcast from initial block download to new transaction announcement," Andresen added.
 Andresen believes an option is to let "node operators hand-pick one or more semi-trusted nodes to get fast boot-strapping."
"That is simple, and there are plenty of full-node operators who have the right incentives to always serve up correct UTXO bit-vectors," Andresen further expressed."To ponder: is speeding up initial block download and saving memory at the cost of 2-3 times the bandwidth for new transaction announcements the right tradeoff? A gigabit per second connection is 75 gigabytes every ten minutes, so plenty of bandwidth for a few gigabytes of transaction data that translates into a gigabyte-sized block," he concluded.
 Earlier this year Andresen tweeted his support for Bitcoin Cash stating that the hard-forked cryptocurrency is what he started working on in 2010, referring to it as the chain "true to Satoshi's original vision," and a successor to his early work on the Bitcoin project.
In 2011, Gavin Andresen was chosen by Satoshi Nakamoto himself to inherit the role of lead developer for Bitcoin. Andresen had worked closely with Satoshi prior and his work is seen as integral to Bitcoin by many. In 2012, one year later Andresen established the Bitcoin Foundation, before leaving his development role to more closely focus on the foundation. Since then, Andresen has become increasingly critical of Bitcoin Core, and has been a long time supporter of alternate Bitcoin protocol implementations.
Bitcoin Cash is currently trading at [FIAT: $2,734.46] while Legacy BTC is trading at [FIAT: $15,235.50] according to Coin Market Cap at the time of this report.
Want an edge in the crypto markets? Subscribe to our free newsletter. Follow Coinivore on Facebook, at Twitter and at Steemit.