Here seems to be a player that has a lot of spunk to offer. I used to trade with NEO for a season, but after seeing rises in Bitcoin Cash that really made me sit up and pay attention, I decided to switch over to this little (or big?) brother of Bitcoin.
Here is a comparison of BCH between USDT (lower right), BNB (lower left), ETH (upper right) and BTC (upper left), since 08.30 GMT until 22.00 GMT on Tuesday May 1st 2018.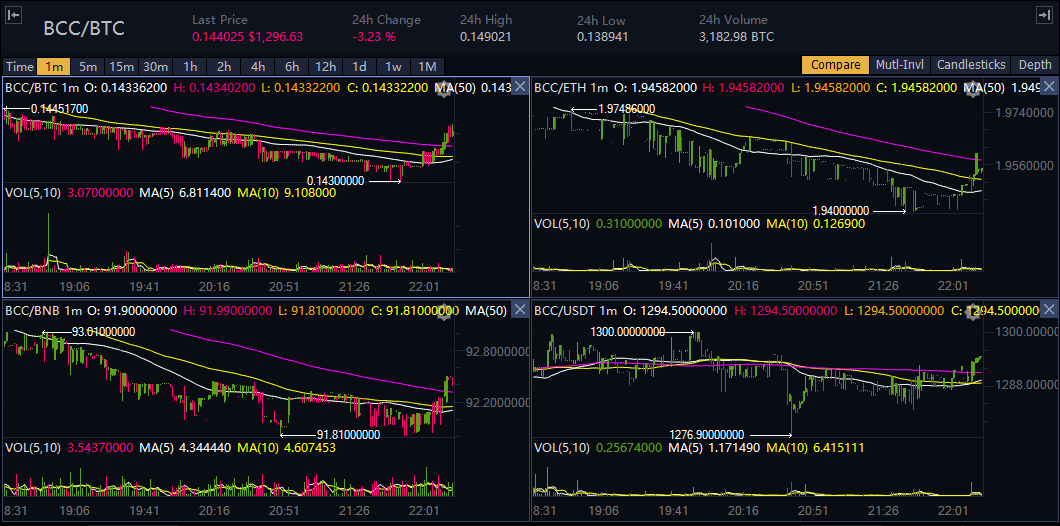 Currently, I am playing BCH off against BTC as it seems to have the most action. Here is the current chart over about 60 minutes. I will wait for it to gain a bit more momentum even though I prefer to swing trade.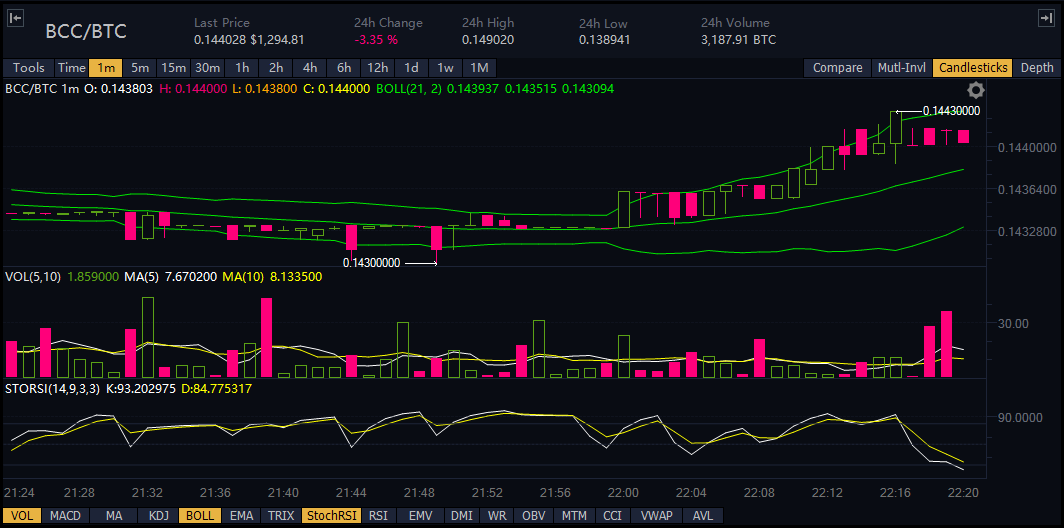 Lets see what it brings over the next day in the long run!
If you like my post, please