The Terracoin and Altcoin meetup has finally scheduled for Friday, July 13th in Portland, OR, USA! Right now, we don't know how many people will be showing up, so the specific location hasn't been selected. I do know that I will be there and where ever it is I will be drinking a few beers during it.
I think this is going to be an amazing opportunity to meet with Terracoin holders and learn about what you think about the future of cryptocurrencies in general.
If you are interested in showing up shoot me a PM, and I look forward to meeting everyone who can show up!
On to other subjects the Superblock happened on the 1st and all the active proposals passed. Voting is open again so now is the time to get your proposals in! If you ever want to check out past proposals to see what has passed you can always check them out here (https://services.terracoin.io/oldproposals).
Since the Superblock passed that means the public ledger has been updated. The public ledger(https://docs.google.com/spreadsheets/d/10Yceckmx-ZAf3AKQyYgLb1fi3Uud8KpBZDVuLyKCfX4/edit#gid=1705421481) shows all the funds that The Terracoin Foundation has and how it has been paid out.
With all the scam coins out there, we feel like the only way to show our intent is to be as transparent as possible with such things like our public ledger and open discussion with the community.
Our testing of the new desktop wallet, and Android wallet is going great! The new website is also looking awesome and is coming along.
Speaking of the website we have taken on a new team member named Tygi who has been working on the new website and will be tackling other design tasks once the website is done.
Please welcome him on our Mattermost (https://mattermost.terracoin.io/signup_user_complete/?id=ohowtejzq3br7kp66qe466b8my) server!
Lastly, we think we are getting delisted on C-Cex for lack of volume. We aren't sure because we have gotten contradictory reports from their support and our volume is fine on there. What this means is that if you have Terracoin (TRC) on C-Cex you should probably pull it off there by May 11th.
You should also check their list of coins they are delisting because it is about half of the coins they currently support.
I am ambivalent about the C-Cex delisting because they have been known for shady practices, reluctant support and general overall incompetence in the past but at the same time it is always nice to be listed on as many exchanges as possible.
This will probably cause a drop in TRC price so now is the time to put in some low buy orders on Cryptopia and pick up a masternode or two before the big release of all our new stuff.
Once again remember to get in your proposals and discoveries now that the new voting period is open!
Proposal Discoveries – Last Two Weeks
No active discoveries in the past two weeks.
Active Proposals
https://services.terracoin.io/p/Terracoin+Team+Pay?id=1
Numbers!
One month ago, we were at 0.00002520 BTC (.1865 USD) and today we are at 0.00001718 BTC (.1651 USD).
A year ago, we were at 0.00001333 BTC (.0199 USD).
We are ranked 717 on coinmarketcap with a market cap of $3,760,378 USD. Last week our market cap was $3,883,327 USD.
Source: https://coinmarketcap.com/currencies/terracoin/#charts
Terracoin Foundation Masternode Donations
1EGkZmxsUwczFen93WcrMvxAc3c5DWNGvg
Mattermost (This is The Terracoin Foundation's primary forum)
https://mattermost.terracoin.io/signup_user_complete/?id=ohowtejzq3br7kp66qe466b8my
Telegram
https://t.me/terracoin
Newsletter Subscription
http://eepurl.com/cYRTwn
Youtube
https://www.youtube.com/channel/UCVt88faiKRWbMqaH_i6gXPA
Link List
Exchanges
Coinexchange - https://www.coinexchange.io/market/TRC/BTC
CoinsMarkets - http://coinsmarkets.com/trade-BTC-TRC.htm
Cryptopia- https://www.cryptopia.co.nz/Exchange/?market=TRC_BTC
NLexch - https://www.nlexch.com/markets/trcbtc
NovaExchange - https://novaexchange.com/market/BTC_TRC/
TradeSatoshi - https://tradesatoshi.com/Exchange/?market=TRC_BTC
Social Media, Forums, Github and Chat
Website - https://www.terracoin.io/
Github - https://github.com/terracoin/terracoin
Github Commit Activity - https://github.com/terracoin/terracoin/graphs/commit-activity
Explorer - https://insight.terracoin.io/
Services - https://services.terracoin.io/
Overview - https://overview.terracoin.io/
Blog - https://medium.com/@clockuniverse/
BetweenBlocks - https://betweenblocks.org/topic/58/ann-trc-terracoin-established-2012-decentralized-governance-masternodes-helping-the-world-fair-launch
Bitcointalk - https://bitcointalk.org/index.php?topic=1364146.0
Bitcoingarden - https://bitcoingarden.org/forum/index.php?topic=10780.0
Reddit - https://www.reddit.com/r/Terracoin/
Twitter - https://twitter.com/Terracoin_TRC
Facebook - https://www.facebook.com/TerracoinTRC/
Cryptocompare - https://www.cryptocompare.com/coins/trc/forum
Paper Wallet - https://walletgenerator.net/?currency=Terracoin
Cryptomiso - https://www.cryptomiso.com/#TRC
Masternode Ranking Sites
Masternodes Online - https://masternodes.online/
MNRank - http://mnrank.com/
Masternodes Pro - https://masternodes.pro/
Android Apps
https://play.google.com/store/apps/details?id=com.cheddur
iOS Apps
https://itunes.apple.com/us/app/cheddur/id1269377156
Logo Pack
https://terracoin.io/bin/graphics/
Online Logo Links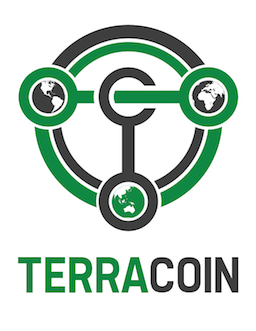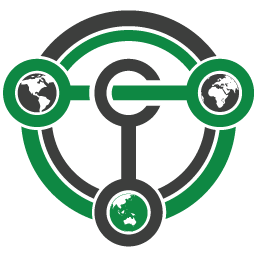 Shop
https://www.zazzle.com/terracoinshop+gifts
Mailing Address
The Terracoin Foundation
P.O. Box 86154
Portland, OR 97286