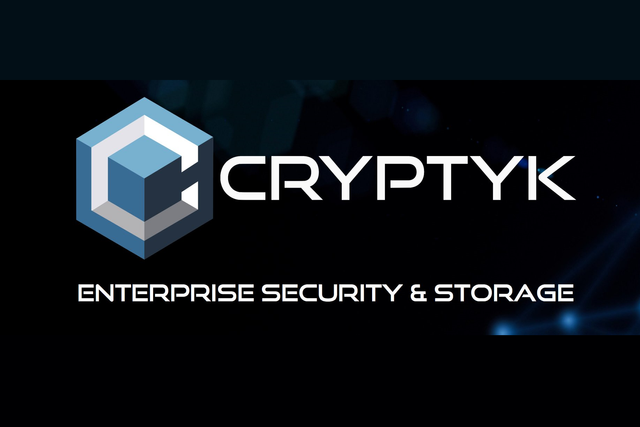 Introduction
Let's go to continue this blog with another project. First of all, for who missed the previous entries, what's a cryptocurrency? To be fast and concise, it is a digital medium of exchange. And the next question would be... What's your use? It is also easy to guarantee the security, integrity and balance of your financial statements by means of a network of agents (segmented file transfer or multisource file transfer) that verify (untrust) each other called miners, which are, for the most part, general public and actively protect the network (the web) by maintaining a high rate of algorithm processing, in order to have the opportunity to receive a small tip, which is distributed randomly.
Today there are thousands of coins on the market, already in operation, such as Bitcoin, Ethereum, Ripple, etc., but there are many thousands more that are about to leave. The former are called cryptocurrencies and can be purchased on many websites such as Coinbase, Localbitcoins, Kraken, etc. The others are the so-called ICO's (Initial Coin Offering), which can be obtained with significant discounts and price runs through small contracts and transfers through Ethereum. But there exist others those that have just been born, which are not even in the ICO phase, which launches campaigns to attract the public attention, these are the Airdrops. With this, we can get thousands of coins for free. I emphasize these because it's a way, to win cryptocurrencies even if the market is as it is. Through this way, you never lose money.
However, not all of them are worth it. We have to read well what each project is dedicated to, what is its whitepaper, its qualified advisors, etc. As we all know, blockchain technology has gained popularity due to the hype about cryptocurrencies which has shaken many startups to launch their own cryptocurrencies even without convincing fundamentals. This trend has emerged because new entrants have been more agile in adopting emerging technologies compared to incumbents who are hampered by legacy systems. However, this competitiveness and this advantage enjoyed by the new players may be short-lived, as no economies of scale are taken into account. For this reason, that is why I choose the best of them through an exhaustive study of the main characteristics.
Companies are increasingly moving from local storage to cloud storage due to increased mobility of users and real-time collaboration applications. However, the biggest risk and the biggest cost involved in migrating a business to the cloud is cybersecurity. Conventional cloud security solutions are technically inefficient and highly profitable due to the current highly centralized platforms and also, due to the multitude of potential sources of attacks.
For this reason, I want to introduce you Cryptyk (CTK), a blockchain-based project that is building the most complete cloud storage and cybersecurity platform in the world. Instead of trying to prevent gaps in data security, Cryptyk assumes that hacking is inevitable and makes the files effectively "safe to hack."
Definition
As I said, Cryptyk (https://www.cryptyk.io/) is the first complete cybersecurity and cloud storage solution from a single vendor and dramatically reduces the cost and complexity of cybersecurity for the entire company. Cryptyk's Hybrid BlockChain Technology integrates encrypted decentralized file storage with audit and blockchain monitoring. This hybrid solution effectively mitigates the top five threats to cloud security and provides low latency cloud storage with integrated protection against external, internal, viral, operational and surveillance threats. Thus, the main objective of the platform is to take advantage of the hacking and the risk of the cloud.
Cryptyk's new Hybrid Locking Chain Technology is based on the integration of encrypted decentralized file storage with audit and block chain monitoring. This hybrid solution is passively immune to external, viral and operational security threats, and also allows network administrators to guard against potential internal and surveillance threats.
Ecosystem


Vault
Feature
Description
Definition
VAULT is a decentralized multi-cloud storage and sharing platform with sub-file level encryption that drastically reduces the potential attack surface for hackers and viruses.
Protection against
External Threats
Viral Threats
Operational Failures / DDoS
Architecture
Passively immune
Sentry
Feature
Description
Definition
SENTRY is a decentralized blockchain platform for auditing, tracking and monitoring all user accesses and shared files, taking advantage of the permanent and unchanging nature of the blockchain.
Protection against
Internal threats
Intercept / MIM threats
Architecture
Audit-Track-Monitor
Benefits
| Image | Advantage |
| --- | --- |
| | Simple, complete solution from a single vendor |
| | Minuscule attack surface |
| | Enterprise customers can directly drive up the currency value |
| | Low latency |
Bounty program
The project gives the opportunity to earn Cryptyk Tokens performing some social media tasks and doing simple steps from the bounty program explained into the following Webpage here (https://www.cryptyk.io/bounty/), where you can access the link in order to see what are the conditions to become an early CTK contributor and start acquiring tokens.
For more information about the project, you can visit and read their WhitePaper available here (https://www.cryptyk.io/files/Cryptyk-Business-White-Paper.pdf). You can also stay tuned in their official Telegram Channel (https://t.me/cryptyk) or in their ANN thread here (https://bitcointalk.org/index.php?topic=2837930.0). I hope you liked the post and soon I'll send you new ones.
Do not forget to visit their Webpage (https://www.cryptyk.com/)!
Token details
| Token | Description |
| --- | --- |
| | The Cryptyk Token (CTK) is the new digital currency for cybersecurity and cloud storage. The CTK is a true utility token that offers scalable benefits to all participants, driving an open source cybersecurity ecosystem comprised of third-party application developers, strategic business customers, miners and investors. |
Token: CTK
Platform: Ethereum
Type: ERC-20
Pre-ICO Price: 1 CTK = 0.10 USD
Price in ICO: 1 CTK = 0.125 USD
Tokens for sale: 250,000,000


Token distribution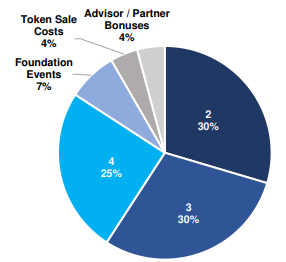 Roadmap
| Date | Events |
| --- | --- |
| Q4 2015 | $250k Angel Investment |
| 2016 | Prototype Design + Build |
| Q2 2017 | Prototype Test & Analysis |
| Q4 2017 | Product Design + White Paper |
| Q1 2018 | CTK Token Sale Event |
| Q1 2019 | Product Build + Alliance Trials |
| Q2 2019 | Final Product Launch |
---
---
---
Author Details
Email: [email protected]
Telegram username: @clauming
Bitcointalk username: adriaparcerisas
Bitcointalk profile link: https://bitcointalk.org/index.php?action=profile;u=1870482
Ethereum address: 0x91707502A8DFDC523f7a6f2c218cC9a52777d5ad