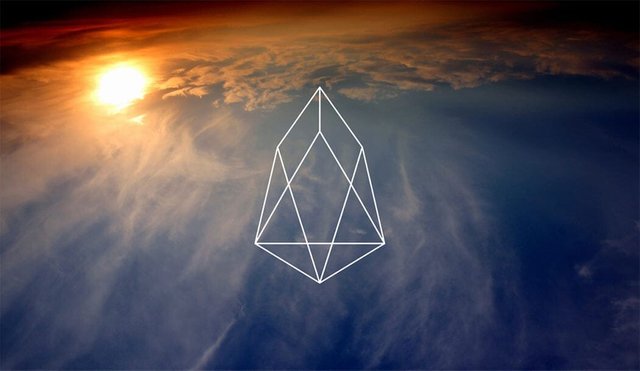 Hey All - time to get into writing about cryptocurrency - and other investments.
I'm a great believer in putting something away for the future. Very lucky and blessed to have had guidance from my sons and my daughter.
Property is still an all time favourite with me but this new world of cryptocurrency is as fascinating as any subject and a great way to make some extra cash.
Dan Larimer tweeted:
2351 transactions per second and network fees still at 0 with no backlog.
It was about a year ago that my son started telling me about EOS – so the game is on now and we have started buying EOS. My three offspring bought early, during the ICO, so they've already received a number of airdrops which was a nice bonus for being an early supporter.
I opted to stay out of that and have only started buying EOS recently – more than anything because I guess I didn't want to deal with all the admin attached.
When they originally bought EOS tokens were on the Eth network. When the EOS network launched in June, the tokens became transferable. However, back then, it was a bit more complicated to work with.
Since then there are many new wallets and tools to help with the various functions of EOS – for example EOSflare.io and Bloks.io are great block explorers, greymass easy voter and simpleos are good wallets and EOStoolkit.io also has many features including the ability to airgrab tokens (this is new and unique to EOS) where users can claim tokens without KYC (know your client) process
Many of the new tools use a chrome plug-in called Scatter. This works a little bit like Metamask – which is something I personally find quite frustrating and hope that it becomes more user friendly going forward
It's amazing how far EOS has come in just two months and I'm looking forward to the new social media platform that Dan Larimer has promised soon
I've been a big fan of Steemit and have been blogging for more than a year so can only look forward to all the applications that will be coming out
Money made from crypto and investments will be put into property.
If you want to also trade cryptocurrencies like me, then I recommend using BDSwiss and you can create a free account with 10,000 in demo funds to practice with here = http://cpartner.bdswiss.com/visit/?bta=37025&nci=5942
If you're keen to start investing I can highly recommend BDSwiss
http://cpartner.bdswiss.com/visit/?bta=37025&nci=5942