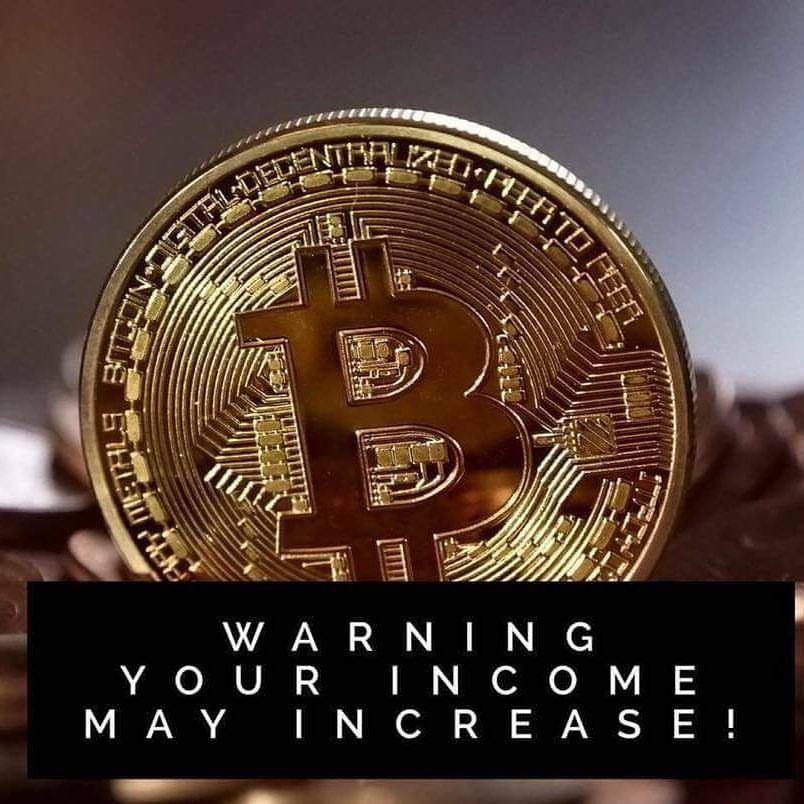 Don't listen to the FUD!
Bitcoin, Ethereum, Ripple, Litecoin, Monero, Dash, Bitcoin Cash . . . blah blah blah. We've all heard of these cryptocurrencies, and if you invested in them early in 2017 you would be laughing all the way to the bank. Err, sorry, I meant ... your digital wallet.
Apart from these "mature coins" (bitcoin cash aside), 2017 was the year of ICOs or Initial Coin Offerings. Again, some of these ICOs would have provided you with insane returns in a short period of time. However, IMO, a lot of the ICOs that came in 2017 (and those that come in 2018) will offer nothing new, and in most cases, will be scam coins or pump and dump schemes. There are too many projects that ultimately offer no real product or service, and instead just offer an idea, which will see their lifespan reduced in this seriously 'cut-throat' market.
I always tell myself, my family and friends, as well as my clients, that investing in crypto is wild, volatile and extremely risky, especially because the market is still (mostly) unregulated. On the flip side though, this decentralisation (per se) and lack of clear regulation offers many investors and traders with 'once in a lifetime opportunities' in multiples. Financial risk is always there and something that really cannot be mitigated for. However, if you can always do your own due diligence and research the coins thoroughly (i.e. backers, investors, roadmaps, devs, exchanges), you can provide yourself with some ammunition to be able to ride the waves when the storms hit. And trust me, they will hit with  a vengeance in 2018.
I'm predicting that 2018 will provide us with the following in the cryptocurrency space:
1. The biggest bull market run ever seen.
2. One of the largest, if not the largest, correction/crash to date. 
So Which Cryptocurrency Is Worth My Investment? There are many things to consider when choosing the right cryptocurrency to invest in. Below I am listing my Top 5 Picks of Asian crypto investments for 2018, in no particular order.
THETA TOKEN ($THETA)
This Chinese backed project is basically YouTube, Netflix and Cable on the blockchain with steroids.  The Theta blockchain is the only end-to-end infrastructure for decentralized video streaming and delivery that provides both technical and economic solutions. This is one of the most exciting new blockchain ventures I have come across. Co Founder of YouTube is an advisor. Founding Member of Sequoia Capital China is an advisor. Top development team. Solid roadmap. Samsung and Sony (to name but a few) are company investors. The Asian market will eat this up, and as soon as it is listed on Binance, Bittrex, its price will surge higher.
Price predictions for $THETA in 2018 are:
2018 Q1: $1
2018 Q2: $5
2018 Q3: $20
2018 Q4: $40
MEDIBLOC ($MED)
Medibloc is a South Korean backed decentralized healthcare information ecosystem built on blockchain technology for patients, healthcare providers, and researchers. They are completely re-inventing the old age 'data' issue within the healthcare profession by transferring it onto the blockchain and making it available for all. The technology behind this project is amazing but credibility is there in abundance too with some of the top professors, scientists and doctors actually involved. Even more so, Medibloc has full support from the Korean health authorities and the government / nation itself. Wow. This coin is currently listed on One (1), yes one, exchange. Once it goes to Binance . . .  see ya!
Price predictions for $MED in 2018 are:
2018 Q1: $0.50
2018 Q2: $3
2018 Q3: $10
2018 Q4: $18
ICON ($ICX)
The ICON project is building one of the largest decentralized networks in the world (an Asian version of Ark, lets say). Another South Korean backed coin, which already boasts communities comprised of reputable institutions – banks, securities, insurance, hospitals, universities, and more. ICON's decentralized applications (DAPPs), including Blockchain ID and Payment & Exchange, can benefit current and future communities.  Solid roadmap and whitepaper with a talented development team, and the advisors are not too shabby either. Global awareness of this coin has already taken hold following the extremely successful ICO in Q4 2017. However, even though the price is at a premium already, there is still a great deal of upside for this coin and the project as a whole, and to make a huge impact in many use cases globally.
Price predictions for $ICX in 2018 are:
2018 Q1: $15
2018 Q2: $20
2018 Q3: $35
2018 Q4: $60
DATA ($DTA)
A Chinese backed project called Decentralized AI-Powered Trust Alliance or DATA. Its token is DTA. DATA is a blockchain based advertising protocol and technology stack, and is essentially targeting the Middle Layer in the Ad Space. DATA is here to:
Adress the limitations of the centralized Internet advertising bureau
Curb severe Ad fraud
Reward user's attention on ads consumption.
These guys are basically going toe to toe with Google, and its Adwords, and telling them to enough is enough - you've got competition now baby!
As with any investment into an early stage startup, you need to follow the 'smart money' and this project is the second investment of a $100 Million Chinese Fund,  Arrington XRP Capital. Hint hint!
Price predictions for $DTA in 2018 are:
2018 Q1: $0.10
2018 Q2: $0.50
2018 Q3: $4
2018 Q4: $10
PRIMAS ($PST)
Another Chinese backed venture called Primas. Its token is PST. Primas is basically an open ecosystem for the publishing, recommendation and transaction of content. The objective of the team is to use blockchain and other technologies to restructure the content market, so as to solve the problem of fair distribution of paid for contents. They are challenging the likes of Facebook, Twitter, LinkedIn and in recent years, Instagram and Snapchat.
If these guys can get this project right and meet their targets, just infiltrating the Chinese market alone would be massive. The advisors, investors, dev team and community so far look solid following their successful ICO in August 2017. I see big things for this coin in 2018. 
Price predictions for $PST in 2018 are:
2018 Q1: $1
2018 Q2: $6
2018 Q3: $10
2018 Q4: $25 
Hope you enjoyed my picks and price predictions. Remember, I am not an investment advisor, and this is not investment advice; and I cannot predict the future. Do your own research and due diligence. Stay crypto and God bless.