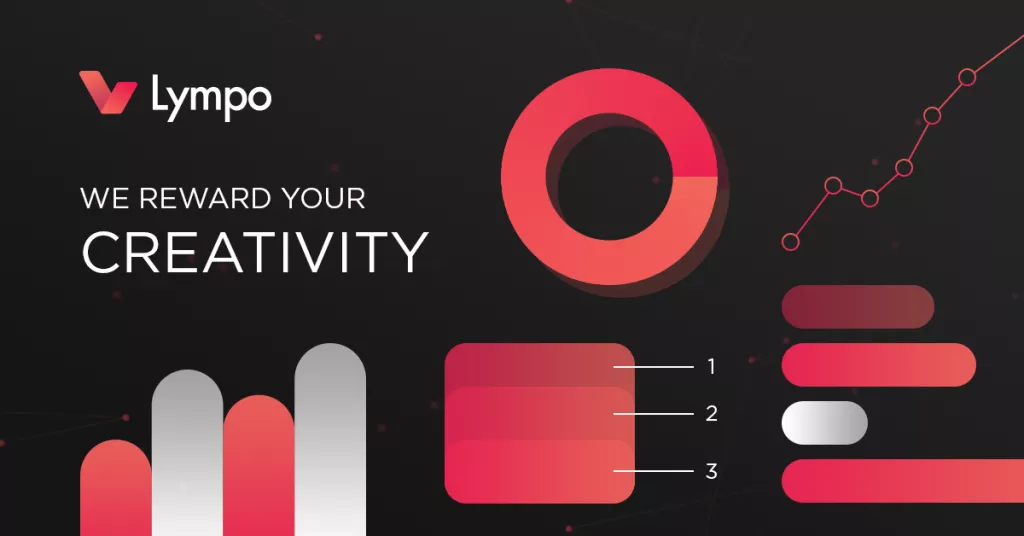 In recent years, there has been an influx of new digital health market companies. The advent of the smart phone has further fuelled the growth of the market with its mobile health (mHealth). Mobile health applications are constantly being downloaded by users and data generated from these apps have not been fully utilized. Data which is a prominent tool in health care will bring about revolution in the health care industry if stakeholders will learn to share these data. This is the gap lympo has come to fill with its ecosystem that integrates industry stakeholders for efficient data sharing. The platform functions as a blockchain community that offers health and wellness services.
Role of Lympo in the global health industry
Even though data sharing is very important in the health sector, users are unable to share their data. They are often left at the mercy of their providers to do with their information as they please. According to American Medical Association "many health apps may be sharing patient's health data without their knowledge." Lympo as a health and fitness aggregator will give users ownership of their data and the opportunity to earn from it. This means that data owners will be responsible for who have access to their information.
Mobile health apps do not integrate with each other because each provider specializes on the information it needs with its apps. This does not create room for the universality of data generated. This means that when fitness and health pattern are generated separately, data owners will not be able to track their fitness progress. This way they are unaware of their weakness and how to maximise their strength. Lympo integrates the users, service providers and other stakeholders in the data generation and use process.
The data generated separately restricts the flow of data. There is no centralized base that links these various segments in sports and wellness. This limits investors from offering user centred products and services for all aspects of a healthy lifestyle. The Lympo platform connects these specialize info and make it readily available to investors.
Impact of Blockchain on Health Industry
The Blockchain with its distribution mechanism allows for sensitive health data to be stored in a much secured way. Data owners do not have to worry about privacy and confidentiality breach. Also, the availability of the smart contract on the blockchain enables the stakeholders to carry out transactions securely without interference from third parties. I think that one of the greatest features of the blockchain is the permissibility option. This way data owner decides who can access their information. This proves that users are indeed stakeholders in lympo as they are part of the decision making.
How Lympo Works
Lympo is a platform where three distinct phases interact to create a data sharing ecosystem. They are;
Phase 1:Lympo wallet and user Reward Mechanism;
This phase allows the user to create a profile and connect to their chosen sports and health apps. From their chosen app, they can carry activities and earn rewards. The reward comes as LYM tokens which can be used as utility tokens on the platforms. The user reward is gotten from any of the two activities; *achieving a healthy lifestyle goal (dieting) and *checking into a particular location (Joining a pilates class). The records from these activities must be submitted to lympho profile to qualify for the reward.
Phase 2: Lympo Marketplace; Monetizing Data
In this phase, users who have earned rewards in form of tokens are able to make purchases with it. Users are able to buy health goods and services on the existing platform. Also the tokens by data owners receive discount when making a purchase with partners on the platform.
Phase 3: Lympo Crowdfunding Platform
As a LYM token holder, you will be able to invest in promising health start-ups. These start ups have been vetted by members of the ecosystem who are quite knowledgeable about the industry. At this phase, investors can test out the workability of start-ups by finding partners and customers who need their service. Also companies can immediately test out their fitness and health services by accessing existing data. In situation where new data is required, users can be rewarded with LYM token to test out their product and services.
Becoming a Lympo Shareholder
Yes! It is possible. Being a LYM token holder gives you the opportunity of becoming a lympo shareholder. This makes the LYM token more valuable than other cryptocurrency because its value transcends the monetary aspect. Lympo giving 20% of its shares to token holders makes ordinary users shareholders. They become part of the decision making process on the ecosystem. This creates a community where everyone strives to achieve the goal of the ecosystem since they all have equal stake.
In conclusion, The lympo platform encourages interaction between the users of fitness and health. Varying fitness services are readily available, so workout can be carried out from any part of the world. Users can keep track of each others progress and use it as a motivational tool. E.g when Lympo is implemented at healthy living stores. Without the aid of a diet coach, users can track their pattern on the lympo platform. I will like to see lympo established in all fitness and health centre, and ultimately into other areas of healthcare like hospitals.
lympo2018
https://steemit.com/cryptocurrency/@originalworks/310-steem-40-bonuses-sponsored-writing-contest-lympo