Effect.AI
Artificial intelligence is fast gaining prominence. People are more open to the use of AI but there are challenges impeding the growth of artificial intelligence and this is where Effect.AI comes into play. By providing access to global data, AI testing and computation power, effect.ai ultimately answers to the challenges of artificial intelligence.
The Effect.AI platform is bringing an all inclusive approach to the development of artificial intelligence in three phases. It bridges the gap between developers and users by providing an avenue for communication on a large scale. It helps build trust on AI because users are aware of the data that goes into the AI and this makes them understand how decisions are made by AI. The platform proffers a decentralized base that caters to all stages in the development of artificial intelligence. This ultimately cuts cost and hastens the development of artificial intelligence.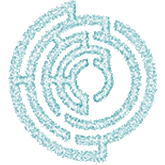 Effect.AI
The decentralized Mechanical Turk allows for interaction between the developers, AI and the users at different stages. These interaction forms a community that provides teachable data for the AI. The constant influx of information of varying types needed for diverse situations in real life makes for a more knowledgeable and adaptable AI. These data are readily accessible to the developer and he decides on the amount to pay for the information. Also, developers get an opportunity to earn while testing their AI to the users. The platform houses a variety of AI, so users (businesses and individuals) have access to different AI depending on the services needed. These services can be carried out for little or no cost thereby saving small businesses money. The developers do not have to build everything from scratch and with direct access to data; there is no need for the cost of an intermediary agent.
Effect.AI is a developers dream as it drastically reduces the cost of artificial intelligence development. Since the platform accommodates different AI, data could be shared among developers. This way they are able to save cost and time needed to source for data. AI becomes more affordable to the users and they are willing to share information and produce feedback to the developer. Here developers and users work together to minimise cost in the development and use of AI.
Going through the Effect.AI website, you get to find out the brains behind the platform. Whether as a developer, a user or part of the workforce, you'll also find out how to maximise the potential of the platform. The FAQ page provides detailed answers to varying questions relating to the services rendered by the platform. The use case scenario, gives practical example of how the phases of artificial intelligence works on effect.ai. For more information, do download the paper files available on the website.
Entry for @OriginalWorks contest https://steemit.com/cryptocurrency/@originalworks/4m2myp-300-steem-40-bonuses-sponsored-writing-contest-effect-ai
effect.ai2018