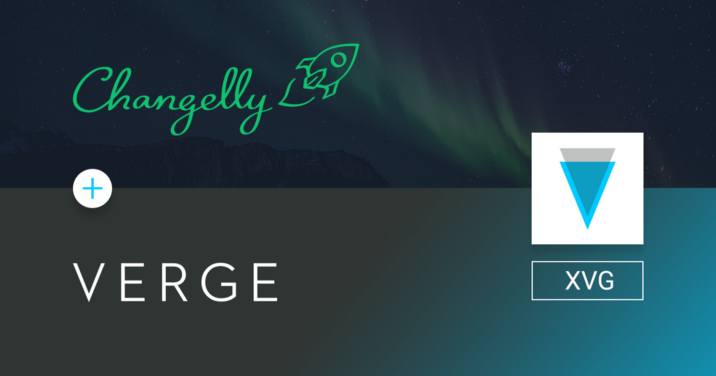 It's been a long road we share now together. Vergecoin is finally listed on Changelly. Verge is a promising cryptocurrency project with the large community across the world. Let's take a look at its cool features and learn how to buy the native coin on Changelly.

A bit about Verge
Verge is an open-sourced decentralized cryptocurrency with the scalable public blockchain. It utilizes multiple anonymity-centric networks, e.g. I2P and Tor that hide a sender/recipient and make transactions totally untraceable. With Simple Payment Verification (SPV) onboard, the Verge network is enable to process transactions in a super-fast manner. The average confirmation time takes 5 seconds. Verge is designed as a crypto for everyday use available for everyone from individuals to businesses.

How to buy Verge
Select XVG on the right and the coin you want to exchange on the left. Enter the amount.


Check the information. Change it, if needed, and proceed to the next step.


Enter your Verge wallet address.


Check attentively all information here. Note that the amount in 'You get' is estimated which means it remains volatile while the exchange process. Confirm and make payment only in case you agree with it.


Send your coins to the address below in one transaction. To do it, copy the address or scan the QR-code with your wallet app.


Go to your wallet, enter the amount and paste our address.


Now wait for a couple of minutes.


Voilà! Check your XVG wallet.

Was that helpful? All questions are welcome at support@changelly.com