Purchase mobile TopUP using CRYPTO - Over 400 operators & 130 countries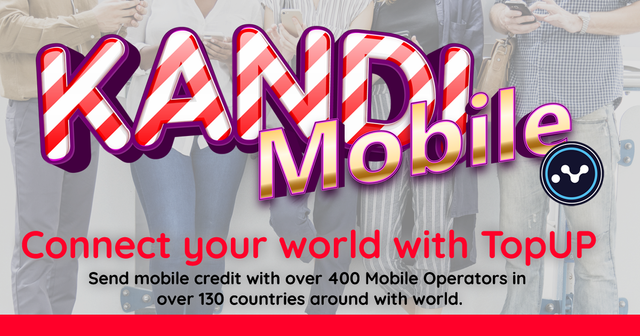 You can now send mobile credit to your friends, family or yourself using Crypto or PayPal !
It takes 3 minutes and the credit is received right to the mobile account within seconds. You can send the credit from anywhere in the world to a prepaid mobile account and use the credit immediately. Send to friends, family or to yourself.
You don't need to drive to the nearest mall or mobile kiosk and pay in cash.
Follow these steps;
- Go to ------ https://kandimobile.com
- Select COUNTRY of mobile account
- Input the mobile number
- Select the amount or type of order you want to send
- Select the payment method (bitcoin, bitcoin cash, litecoin or ethereum) (BTC, BCH, LTC or ETH) or PayPal
- Submit and wait for confirmation
- Magically the mobile credit will appear within seconds !! and your all set
www.kandimobile.com
www.kandimobile.com
Cryptocurrency