Protect your phone from SIM Hack !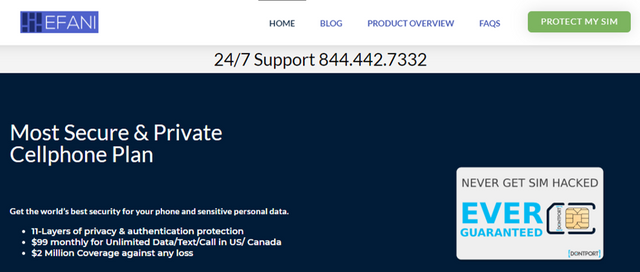 If you access important information using your smartphone then you are at risk !
Especially if you have access to cryptocurrency such as bitcoin, ethereum, litecoin, etc., which can be transferred from your smartphone crypto wallet in seconds and impossible to retrieve.
Imagine someone taking control of your smartphone by hacking your SIM, or reporting it lost or stolen on your behalf, or they simply get a phone store employee to make a SIM change. Your email passwords get reset with a simple "forgot password" where they use a temporary SMS password to get into all of your accounts.
It happened to me and by the time I realized it the store employee accessed five of my key apps with crypto, cloud storage, photos and vidoe's, email and yes, my CRYPTO WALLET!
If you have have crypto, banking or other key info you access on your phone then check out this new mobile service from Efani.
www.efani.com US CUSTOMERS ONLY
#efani #cryptocurrency #bitcoin #ethereum #security #cybersecurity #mobilesecurity